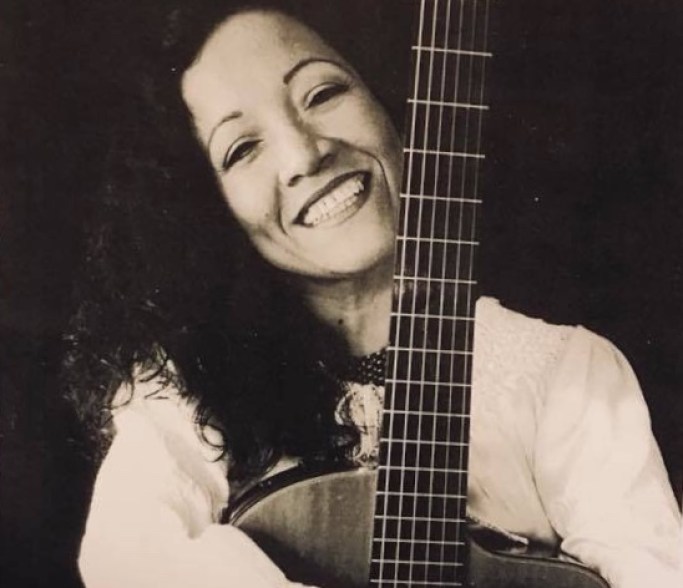 by Glenn Griffin
It was ten years ago. I was throwing a few arrows with the boys in the gone-but-not-forgotten Manolo's on Zacateros when I heard the sweetest of sounds floating in from the restaurant behind the bar. I stood at the doorway and took in the rest of the song. It was coming from a striking woman with a massive mane of ebony locks. She threw her head back. She slid her hands off her guitar and thrust them forward, never missing a note. This woman had the voice on an angel. I came back to the bar, picked up my beer then skulked to the front of the stage and slithered into the chair at the table closest to her.
The next song was Gracias a la Vida. "Thanks to life, which has given me so much. It has given me laughter and it has given me tears" were the words she sang. I was stunned at how she could translate all of the joy and all of the sadness with her voice. I stayed for three or four more songs. All of them love songs. All with the word "corazon" somewhere in their lyrics. My own heart kept beating faster and faster.
Her name was at the entrance to the restaurant. Yoremem Jacobi. I became Yoremem Jacobi's biggest fan that night and over the years have followed her like a loyal hound to restaurants, to bars, to weddings, to birthday parties, and back to restaurants and bars. Last week I followed Yoremem to the new location of Don Lupe Grill.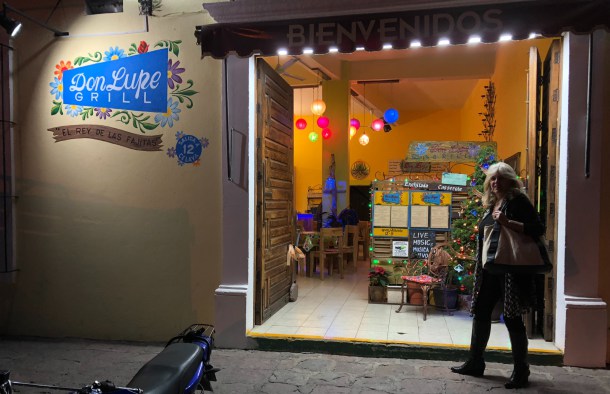 The sign outside says Don Lupe is El Rey de las Fajitas. Well if they are the king of fajitas, then they must be El Príncipe de los Molcajetes. And though it is painfully difficult not to order those wonderful fajitas, once in a while, I just have to have their molcajetes.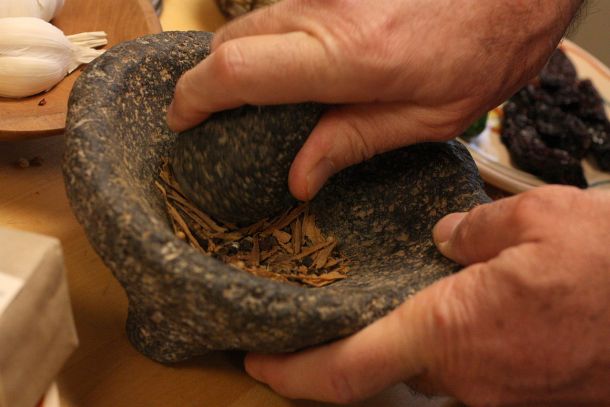 Just in case you've never heard of them, molcajetes are named after the bowl they are sometimes cooked and always served in. The vessels date back thousands of years to pre-Hispanic Aztec times. Traditionally they were carved out of a single piece of volcanic rock and are typically round with three stumpy legs. In more recent times they've been used to crush and grind spices and to prepare salsas and guacamole. The rough surface of the basalt stone is a superb grinding surface.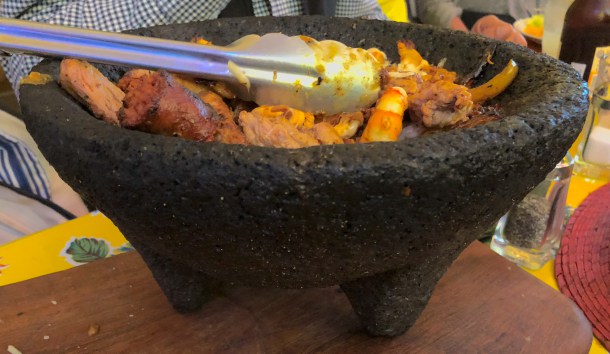 The great advantage of using them for serving is the way they retain heat. The ingredients in Don Lupe's molcajetes…the arrachera steak, the shrimps, the chicken, the longaniza sausage, the onions and peppers…are still sizzling fifteen minutes after the restaurant's partner and always charming host Cesar brings them to your table and warns you to "cuidado, don't touch".

Prior to that though, Cesar brings chips and a chunky salsa that Don Day's friend Kathy Campese says is "just like real Texas style sauce". Then, just before the molcajete arrives, comes a plate with red rice, refried beans, salad and an exceptional guacamole. Pile on the meat and shrimps and you have what may be the best TexMex in town.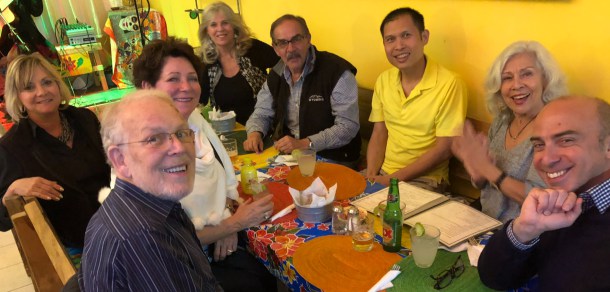 There were nine of us in our group that night. We had been drinking and we were still drinking. We were a noisy crowd. We were not the best crowd to perform for. Yoremem seemed to take it in stride.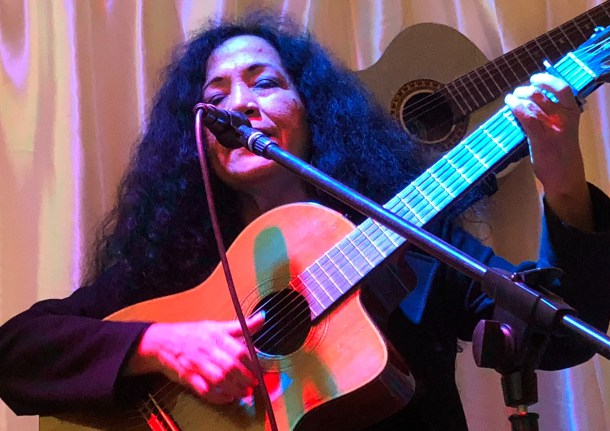 It was 7:00 pm when Yoremem began singing. Slowly, I could see her captivating and capturing everyone. By 8:00 pm, the crowd was becoming more hushed. By 8:30, she held us all in the palm of her hand. By 9:00 pm, you could hear a pin drop.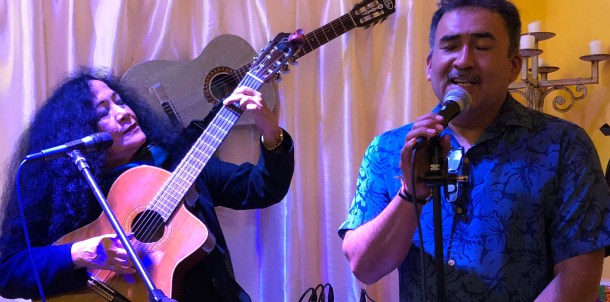 Javier, the other partner in Don Lupe Grill, had filled all the orders in the kitchen and joined Yoremem on stage. We facetimed a song to a fan in Canada. Yoremem plays almost as well as she sings. Her left hand effortlessly flows up and down the neck of her guitar. There was passion in her eyes, her mouth, her hands. There was sweet harmony between her and Javier.
We asked Cesar for the to go box, an essential with Don Lupe's serving sizes, no matter how good those molcajetes and fajitas are. It was almost 10:00. Yoremem had never stopped, never taken a break. I requested a song with English lyrics. She chose a Carole King.
You just call out my name
And, you know, wherever I am
I'll come running (oh yeah, baby)
To see you again
You will, Yoremem, you will. I'll be running back to Don Lupe very soon.
Yoremem Jacobi plays on Thursday nights at Don Lupe Grill, starting at 7:00 pm. The restaurant is located at Salida a Celaya #12 in San Miguel de Allende, Mexico. They are open from Noon to 9:00 pm, seven days a week (but don't be surprised to find them open a little later, especially when there's music in the air).
**************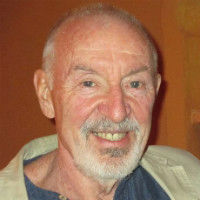 Glenn Griffin writes about food and wine in San Miguel under the pseudonym Don Day. You'll find his blog at www.dondayinsma.com
You must register and log in to write a comment.
Please use the "login" link at the top (right) of the page.