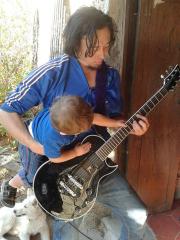 I first arrived in Mexico in February 2002, fleeing the ashes of the worst breakup of my life, the Twin Towers and the aftermath of a Caribbean tour I missed out on due to the aforementioned breakup.
I had dropped off both my long-time girlfriend, let's call her Lynn, and my best friend at JFK for them to board a flight to India early morning September 11, 2001. I intended to meet up with her in a month when I had tied up some loose ends. At the time I was writing for a major pop culture magazine and doing freelance work for government, non-profit, and Fortune 100 companies. That afternoon while desperately trying to contact my girl, to field desperate calls from my friend's boyfriend, to confirm that a subcontractor I had put in a hotel across from the Trade Center was still alive and attempting to get to a hospital or somewhere I could give blood or help, I unknowingly had been set on the path that would directly lead to me living here, in San Miguel, now.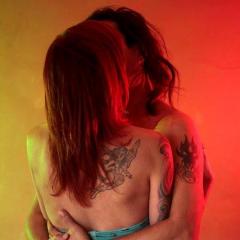 When the smoke had cleared, literally and otherwise, the following months I was left alone in Brooklyn with an apartment, car, two cats and all the remains of what I thought would be my and Lynn's collective life. She thought the world was ending and had decided to stay and explore her sexual freedom in India. She went as far as to recommend that I sell all our stuff and buy a one-way ticket to share an open relationship in Southeast Asia. My best friend got Typhoid and had to be rushed out the country. On top of that, my work started drying up. The mood in the city was not much inclined towards acerbic opinion pieces, nor was there a budget for freelancers in what could only be described as a time of crisis. I tried repeatedly to get Lynn to come back and at least sort out the ashes of our lives, but it was useless. Three months later my sometime collaborator Meitz (Jazzanova) tried to get me to join a tour to cure my malaise. I said yes without hesitation. That tour would have been a fun backstory to why I came here. Unfortunately, that's not what happened.
A round trip ticket to Mexico City was in the end all that I got out of that tour. Lynn had come back from India as soon as she heard I was leaving. We battled it out for a seemingly unending, brutal month. I still bear sore spots from then. Among other things I still can't listen to the album The Miseducation of Lauryn Hill. Once I was finally done and ready to hit the road, my buddy regretfully informed me that I had taken too long and my window of being worth my cost had passed. So I was stuck with my ex in the hell of our shattered lives with little work and less hope. But I still had a ticket to Mexico City and I needed out of New York.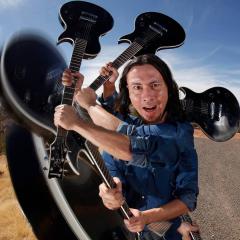 I had no clue that 4 months later I would be burning my return ticket over a bottle of Caña in the Lacondon Jungle, or that 2 months after that would be my first time in San Miguel and Guanajuato - or that I wouldn't realize Guanajuato wasn't Guadalajara until 5 hours before I got there.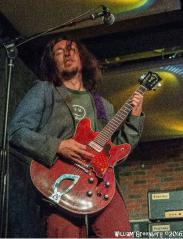 The story of that journey is well documented in my first novel, Malas Ondas: Lime, Sand, Sex, and Salsa in the Land of Conquistadors and touched upon in my last, A Crash Course on the Anatomy of Robots, and its companion album. The latter, and its soundtrack, are where the following video come from. It was directed by Ashley Fell and Michael James Wright of the Guanajuato based film studio Lanzando Lazaros, based on an outline I wrote. It was nominated for multiple film festivals, and won the 2015 Asians in Film Best Music Video award in Los Angeles. I have shied away from overusing my ethnicity in my work, aggressively lamenting the fact that as an Asian writer, specifically an Asian spoken word artist that I was expected to do pieces about being Asian. ("Nuyorican" of the video title is the most famous slam poetry spot on earth. The piece was written in frustration at this expectation.) The irony is not lost on me that the one time I have used my ethnicity in my work, it resulted in a fair amount of nominations and awards. But that's a whole other story...

**************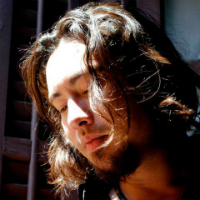 Kent Evans is a recent transplant to San Miguel after many years living on and off in Guanajuato, and just beginning to explore the local arts scene. Whether it's composing music for a 24 hour Musical at Sindicato, doing Spoken Word Jams over at Johnny's Piano Lounge, or rocking out with his prog rock band Epic Fail 1893 at La Gloria, it has been a pretty interesting landing so far. Over the years he has read at the Biblioteca (both his novels are in fiction should you wish to take a gander), done soundtracks for films in GIFF, and popped in to play the occasional festival, but he can honestly say that living here now, it's whole different world.
You must register and log in to write a comment.
Please use the "login" link at the top (right) of the page.