"It was an idea I had a few years back on a visit to Mexico city," said Los Angeles photo artist Harry John Kerker. "I'd spent a lot of time photographing the people of Mexico over the years, but the connection between my work and Diego's, didn't become clear to me until visiting the Ministry of Education building and viewing three floors of his work. I couldn't help but think that what I had been shooting in Mexico today, had similarities to what Diego was painting in the 1920s; there still seems to be a great divide between rich and poor. I decided it was time to bring that story to light again, with a contemporary revival of Diego's work."
This summer, Mr Kerker and a team of local artists and theater people, are painstakingly restaging or "Reimaging," as the artist likes to say, eight of Diego Rivera's greatest works in San Miguel de Allende. A hand-picked team including, local muralist Francisco Nadie, photographer Christopher Ruby, producer Paola Velasco, historian Alberto Aveleyra and theatrical advisor Christian Baumgartner, are working together to stage the paintings with local people and actors, hand-made costumes and props.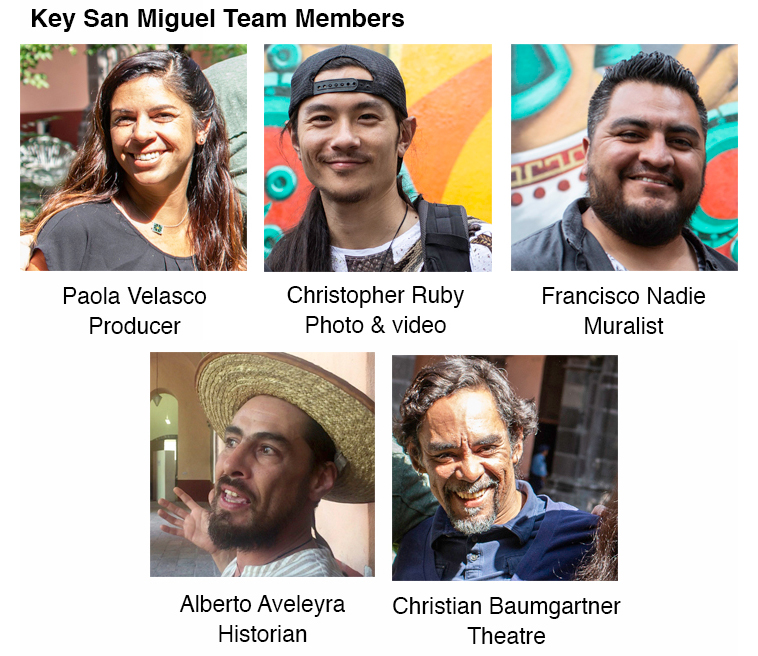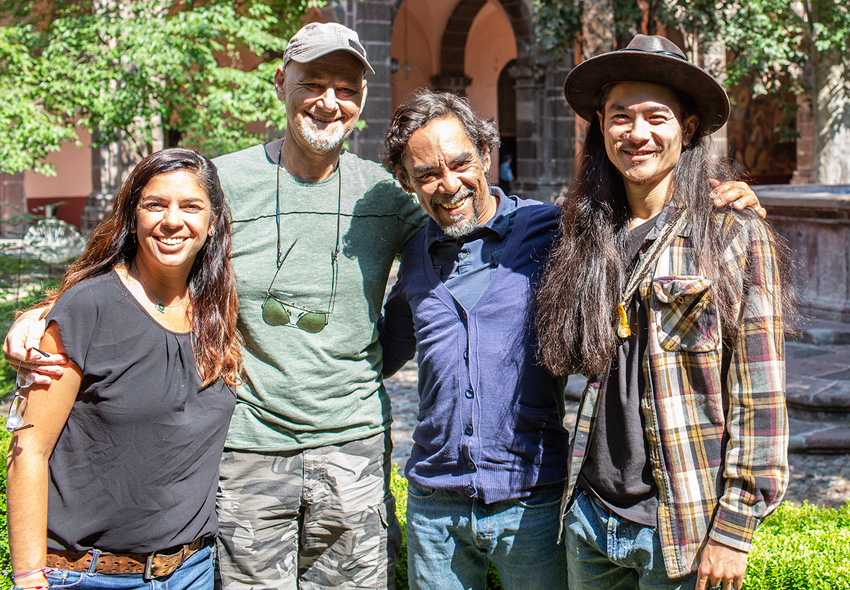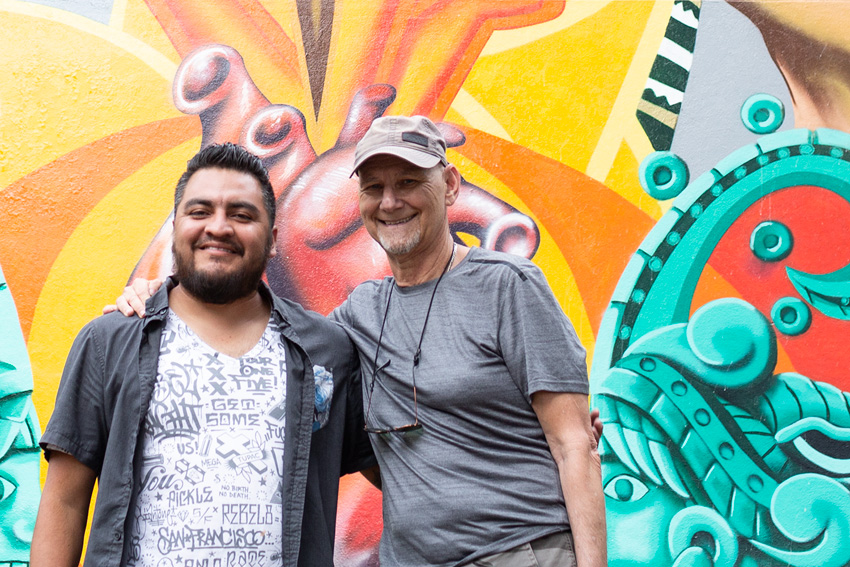 Because of the abstract nature of Rivera's work, the images are being photographed in pieces, resized and reassembled digitally in order to accurately depict Rivera's unique sense of proportion and linear perspective. Mr Kerker said because the project is being funded by a Kickstarter campaign starting in July, it required that an image test be done to show supporters what the result would look like beforehand. The painting Nude with Cala Lilies was chosen because of it's simplicity. It was staged in the theater at the Biblioteca de San Miguel. "The result was better than I had hoped for" said the artist. "We had limited time to put the all the pieces together. My team was terrific."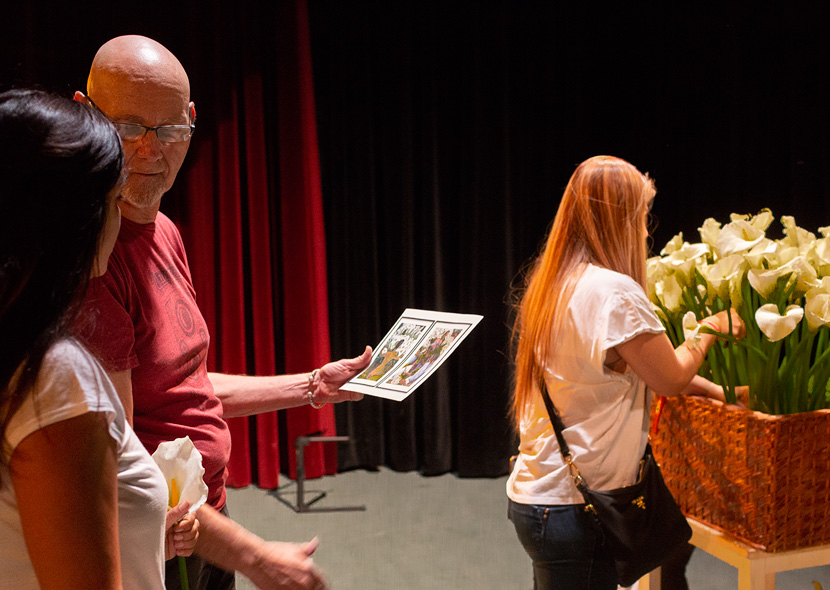 The project commences again in San Miguel, this month and will carry on through September. The result will be eight large-scale images to be shown in a location to be determined in San Miguel during the holidays. If you'd like to learn more about the project or be involved, contact Paola Velasco at perfilsma@gmail.com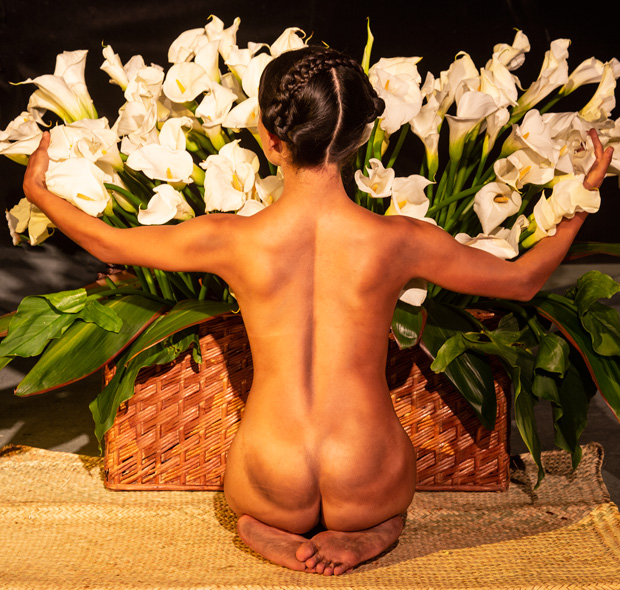 **************
Help "re-imagine" 8 of Rivera's paintings w live models, costumes, flowers, props & create new art.
Tribute to Rivera's love of Mexico.
Kickstart Campaign: Diego Rivera Re-imagined
"Harry's project is an important addition to the story of Diego Rivera's life and influence. His re-imaginings bring to the forefront many of the same issues Rivera cared about and these issues continue to be relevant in modern Mexico today. Harry is a wonderfully talented artist. This is a project that was meant for him. I look forward towatching it unfold." - Pamela Den Hartog - (Former) Director of Education, Museum of Latin American Art (MoLAA)
**************
Harry Kerker Opening, Friday, September 7
**************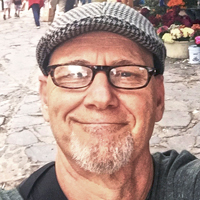 Harry John Kerker is a Los Angeles based photo artist who exhibits in Mexico and the US. He is the recipient of over 150 national and international design and photography awards, including a television Emmy nomination and the New York Art directors Gold Medal. He will be exhibiting at Galeria San Francisco starting on September 8 of this year.
You must register and log in to write a comment.
Please use the "login" link at the top (right) of the page.