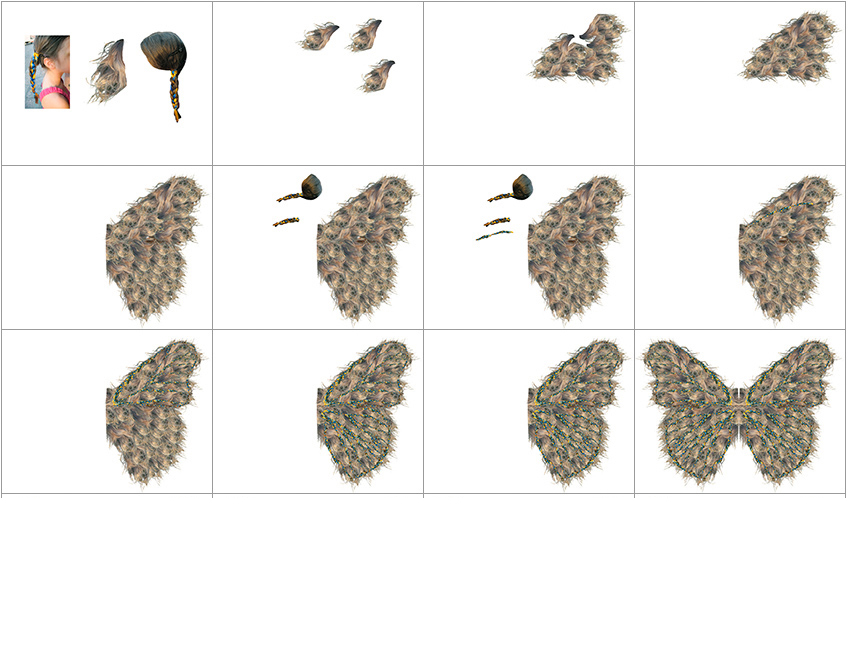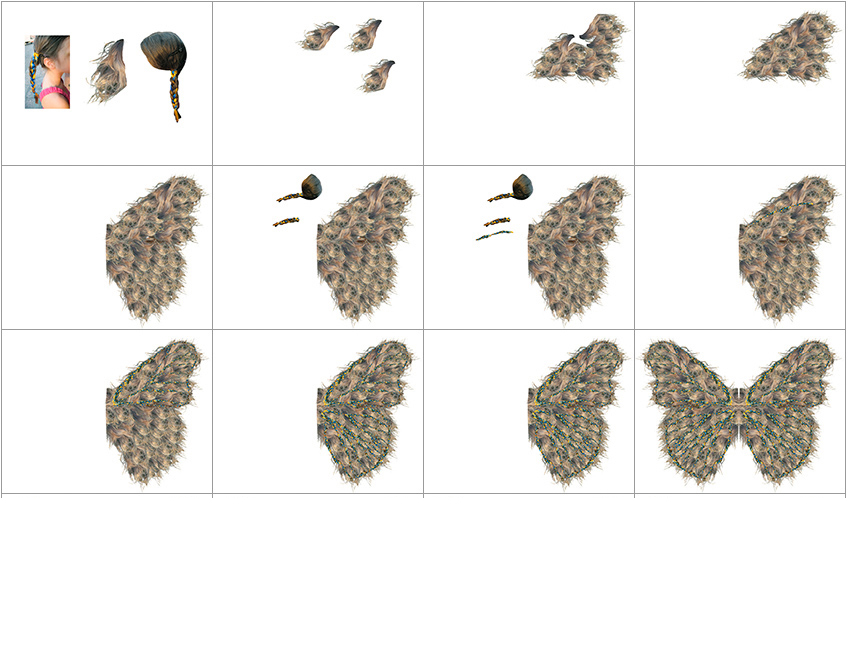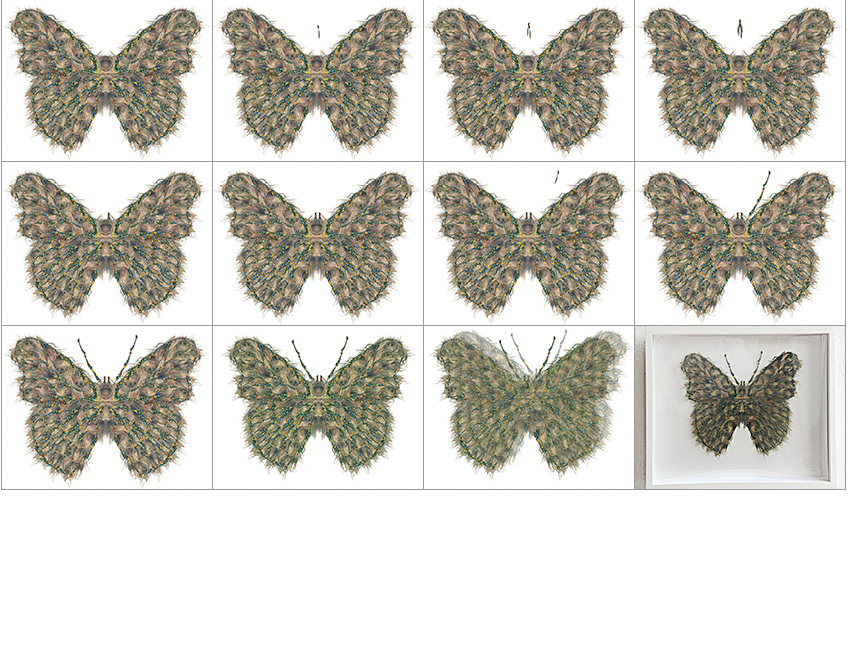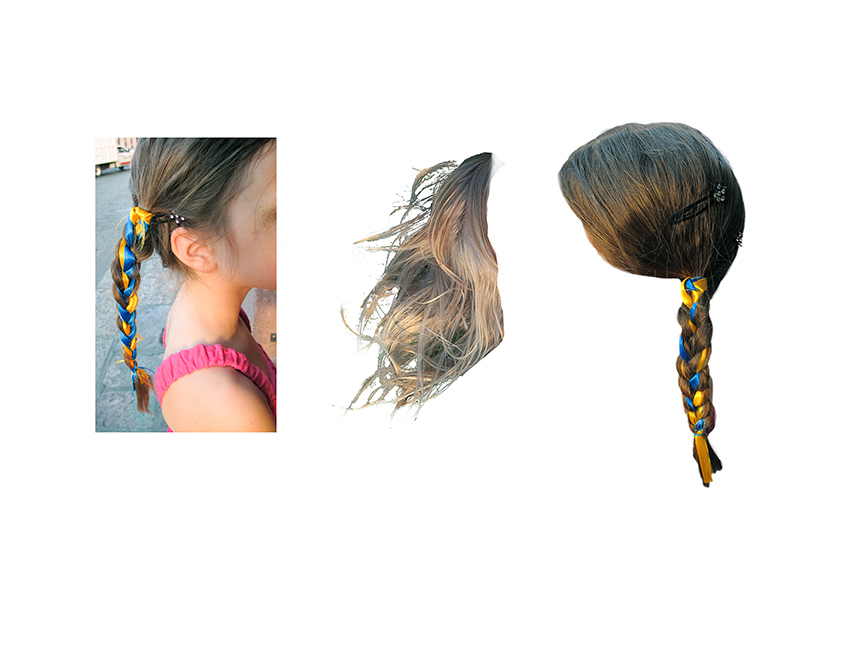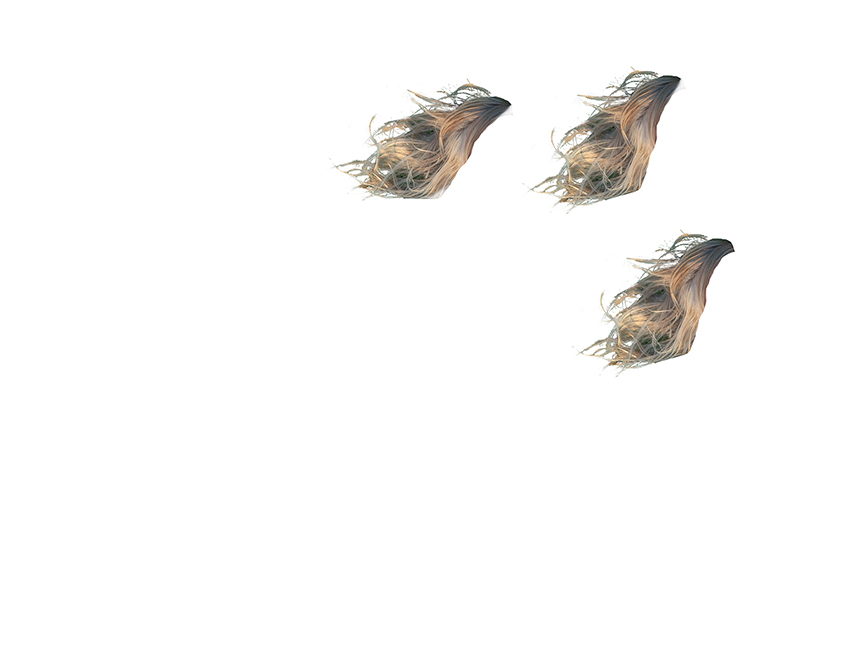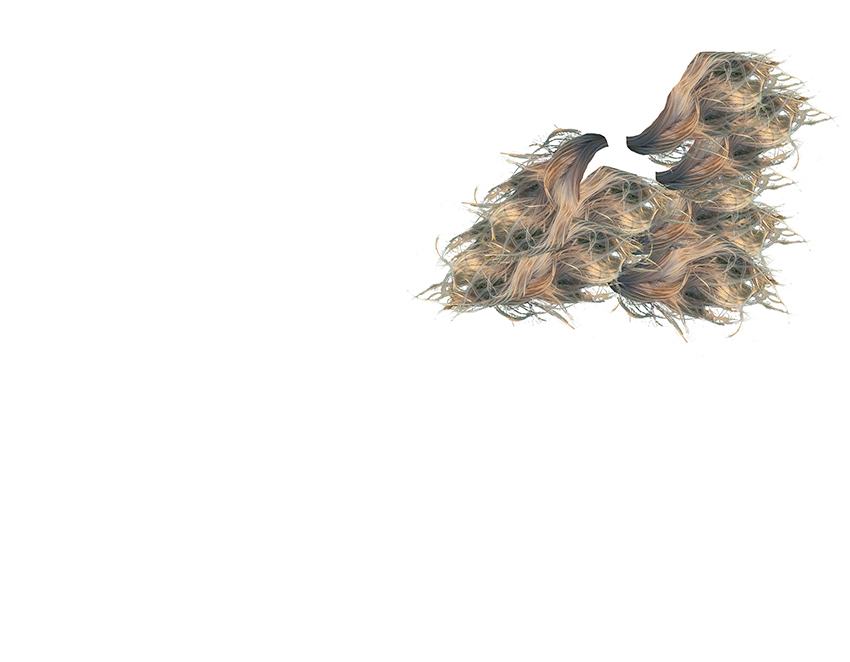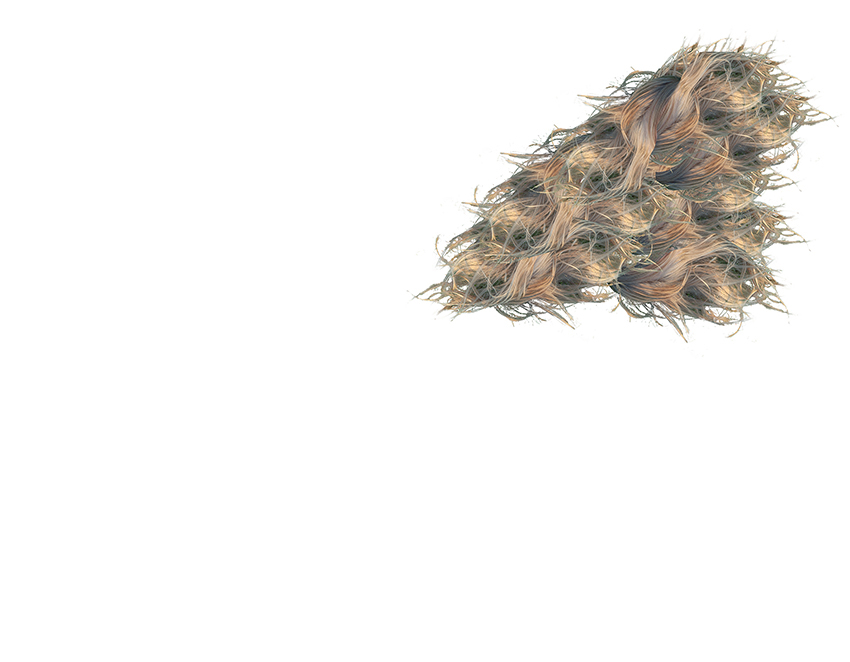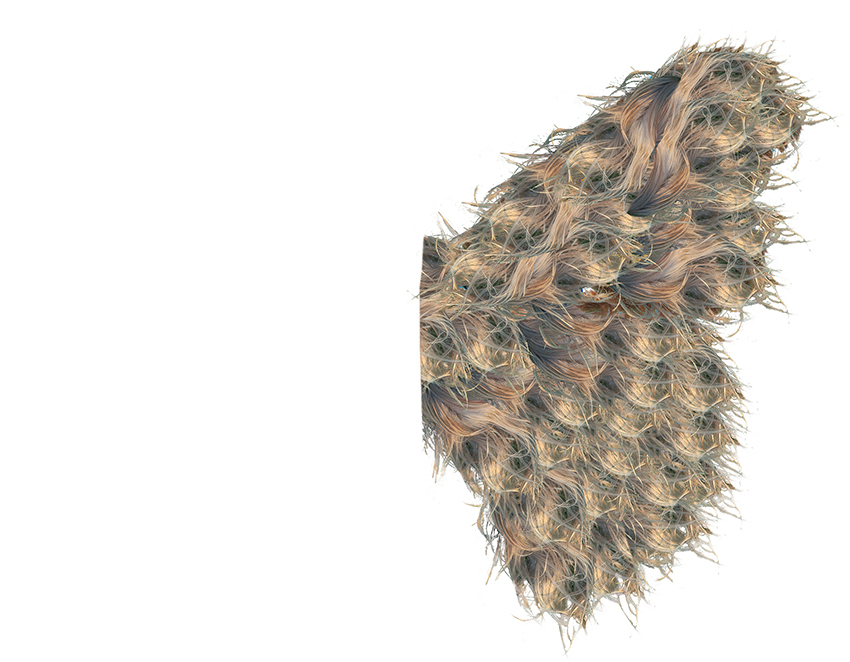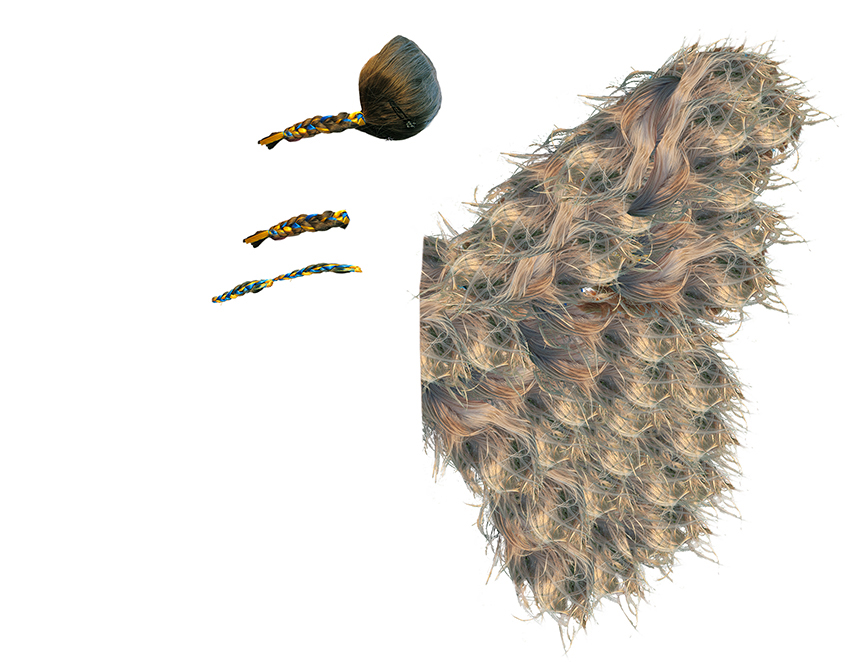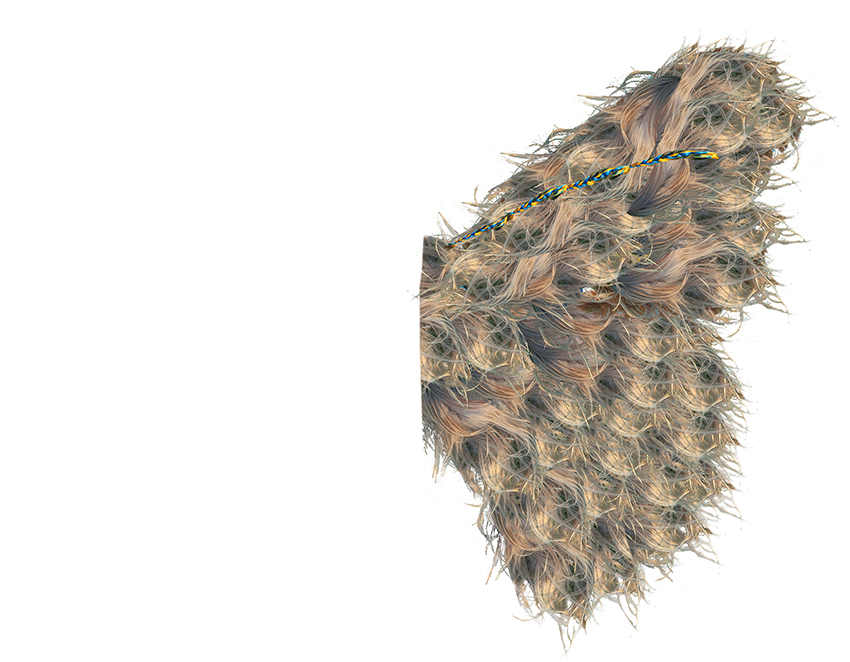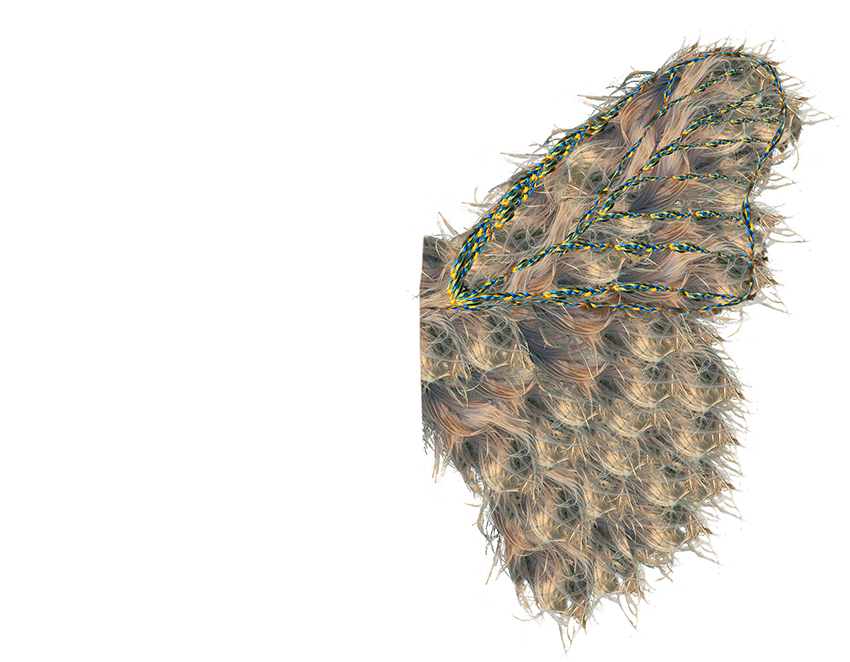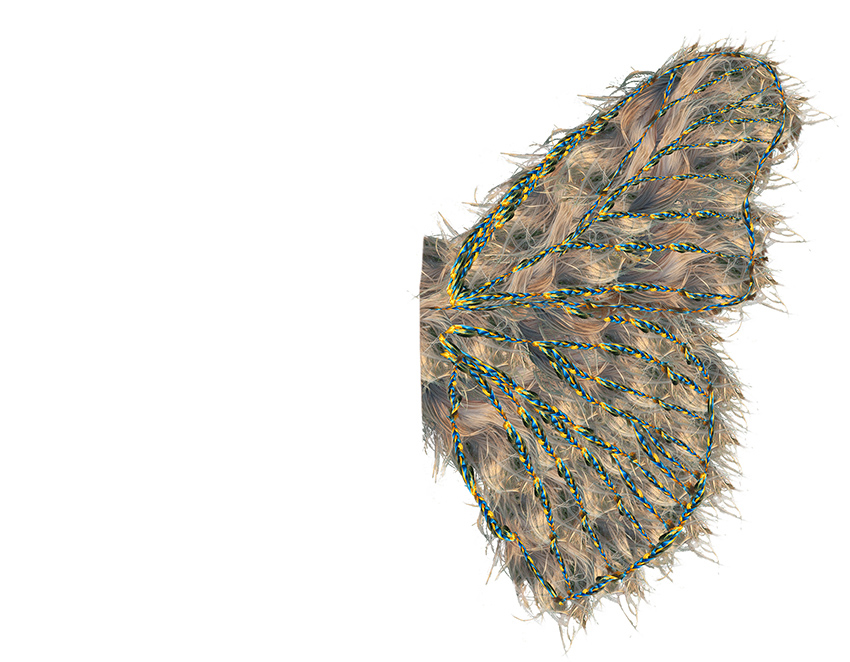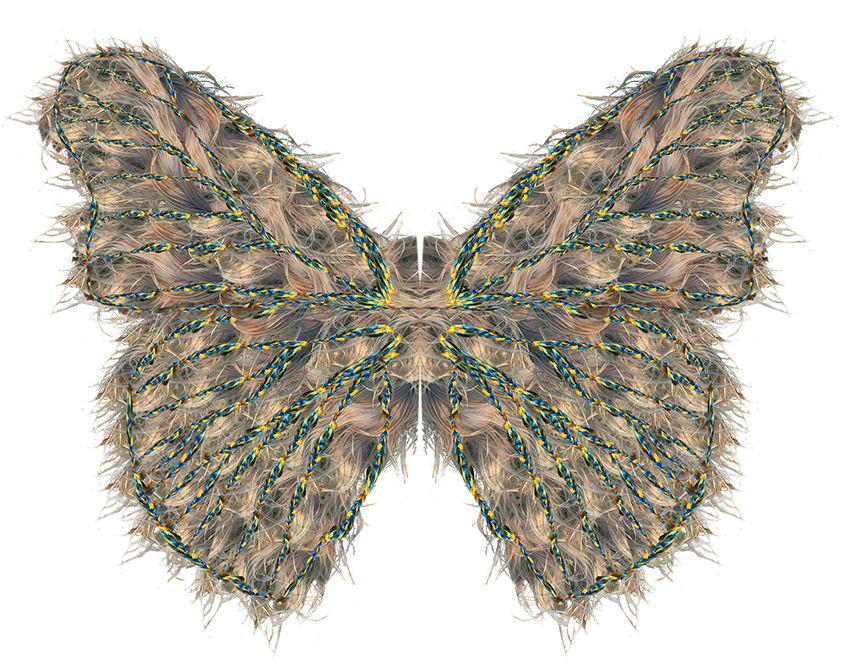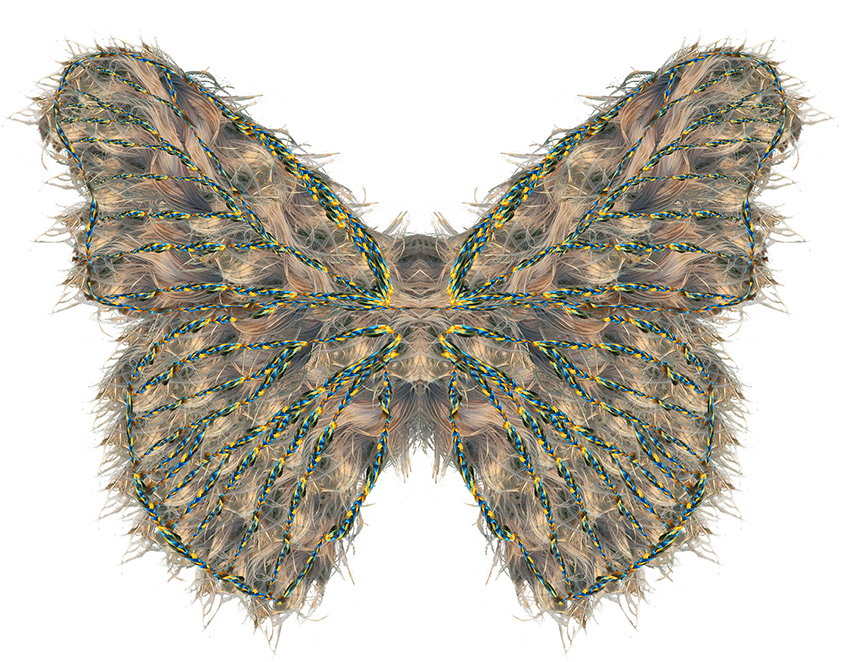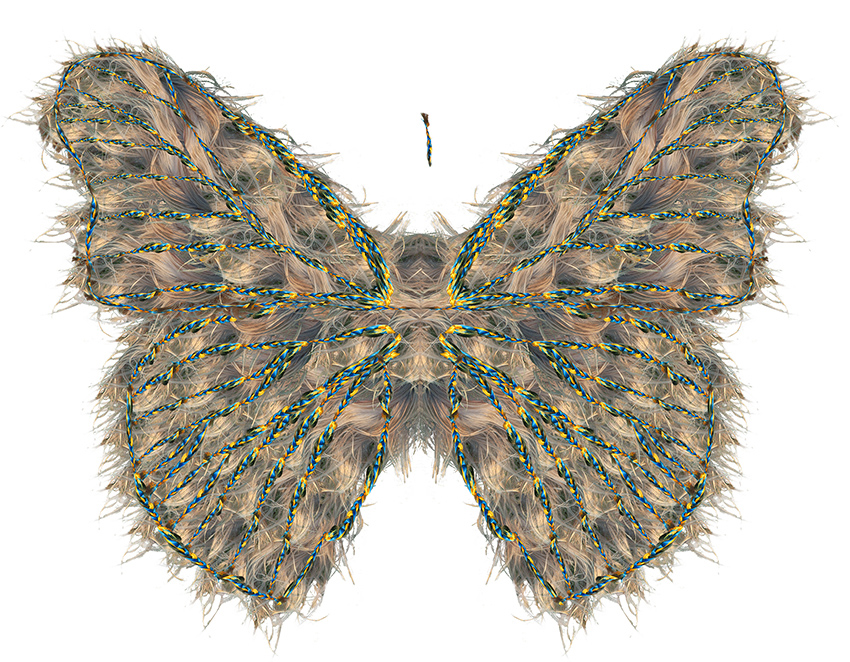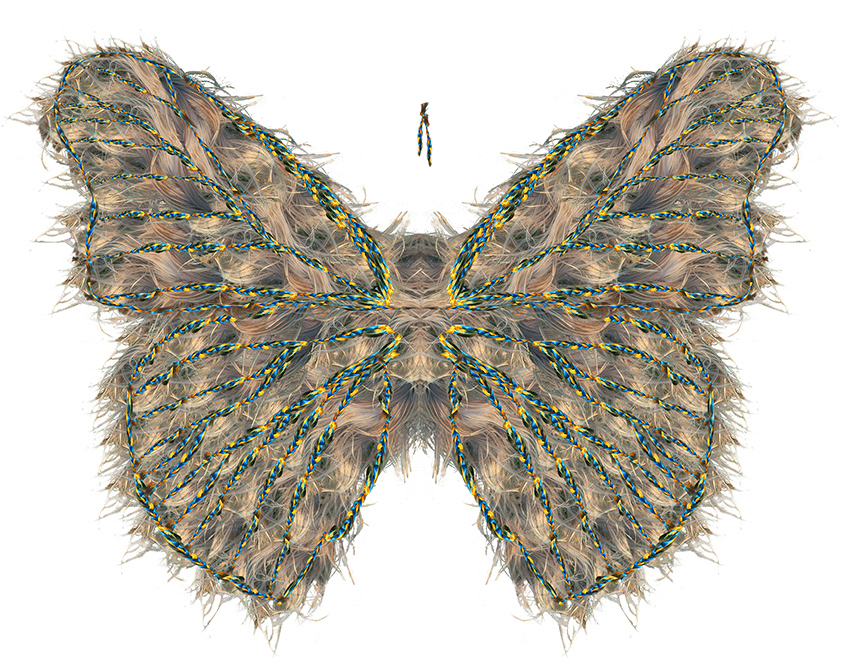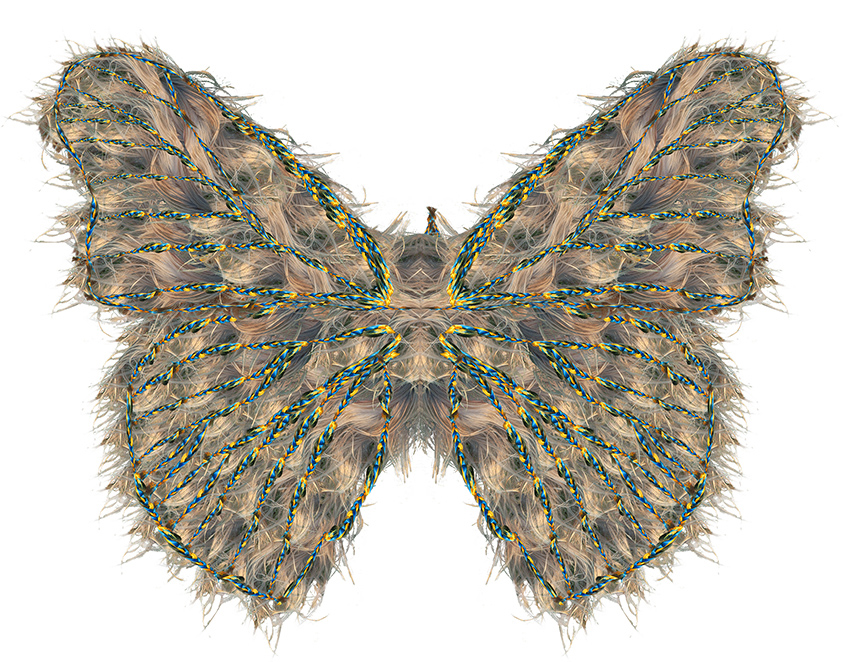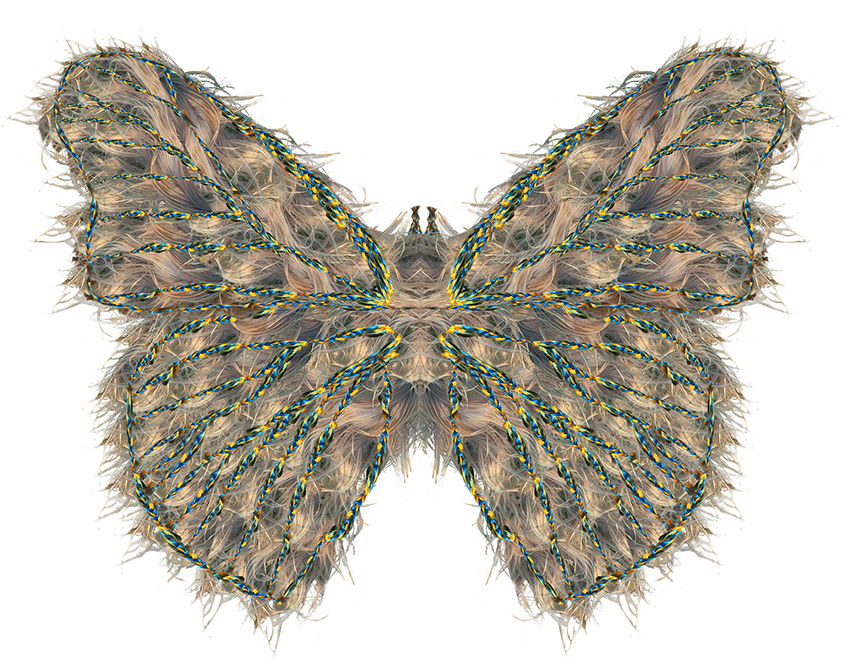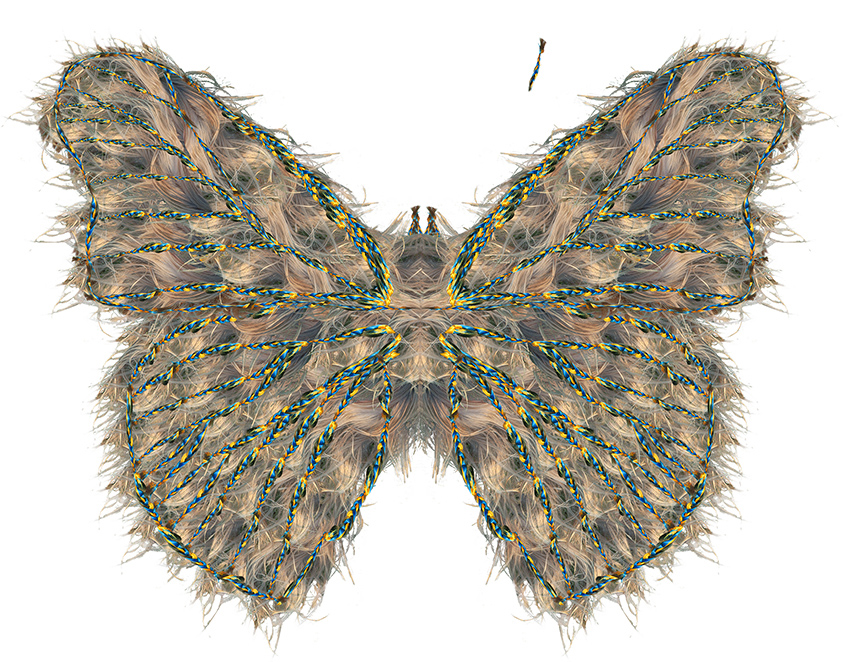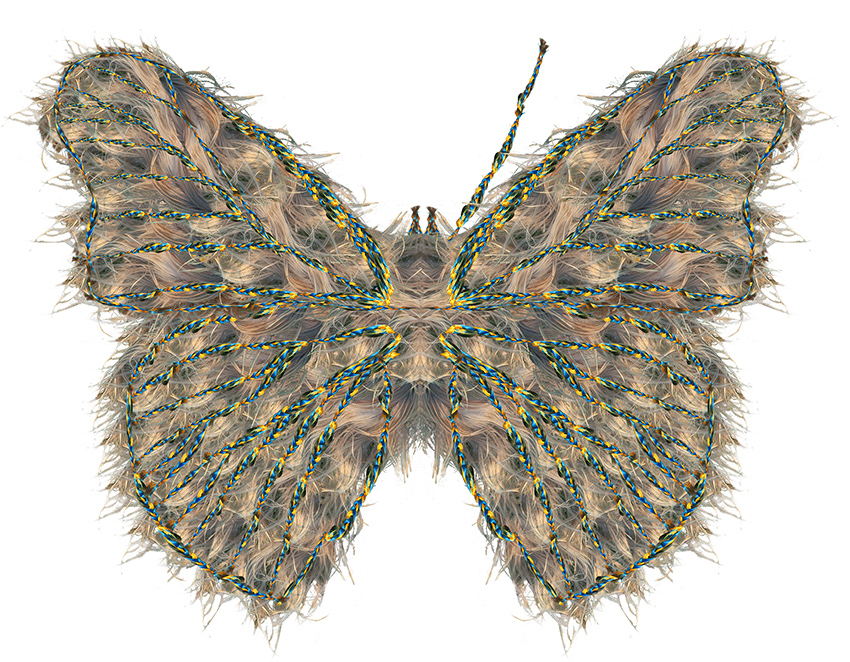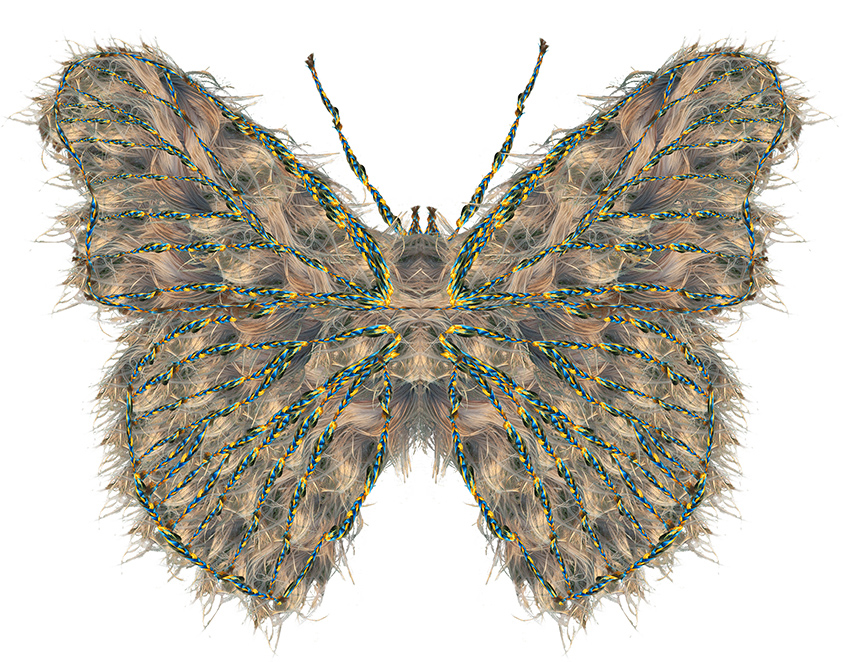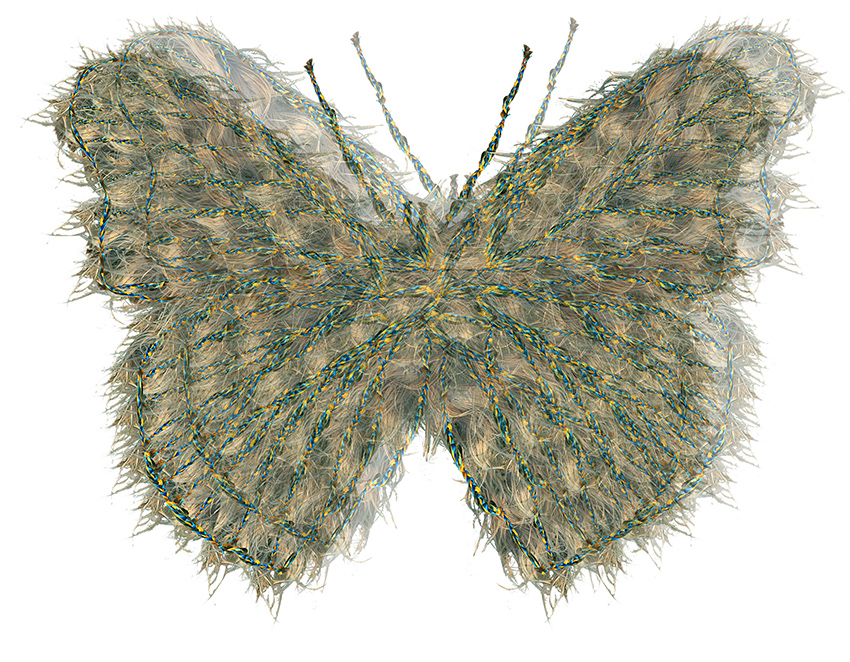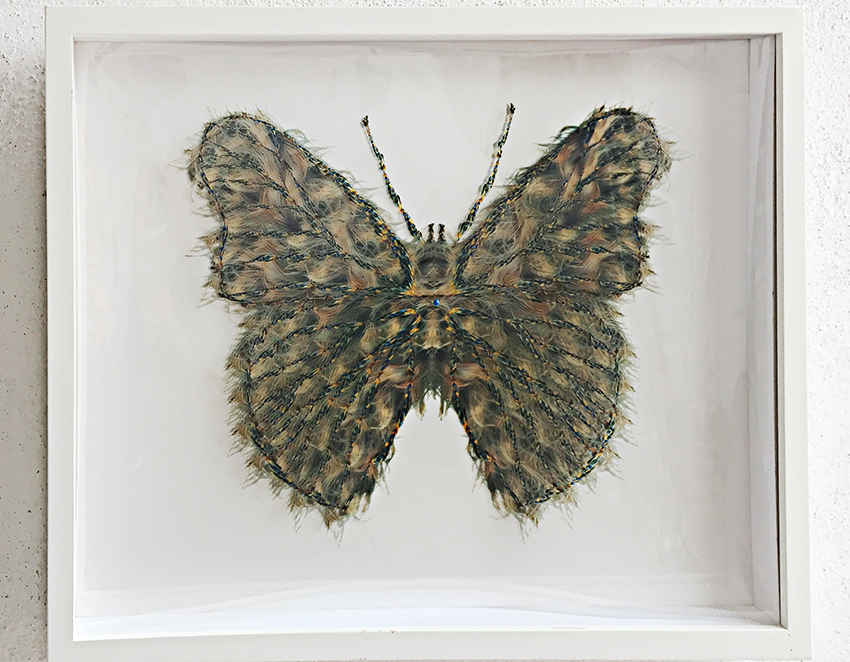 by Ri Anderson
This imagery comes from a body of work I have created about my relationship with my daughters and our bicultural lives as US expatriates residing in Mexico.
The butterflies are digital collages made from selections of my and my girls' hair. On the computer I extract parts of images of our hair and hairstyles from snapshots and scans. I then move these selections to an empty digital canvas, repeat them, alter them, and weave them together on the computer. I call this technique "digital embroidery."
The forms I create are made up of elements of my and my daughters' hair: loose hair, braids, ponytails, as well as the very Mexican accessories that accompany hairstyles: colorful ribbons through braids, elastics, bright plastic beads and bobbles.
Originally from Boston MA, but raising and having given birth to one of my daughters in Mexico, I am interested in the butterfly for the symbolism of the monarch's migratory route between the two locations.  Living and working between two cultures, I incorporate elements of Victorian design with Mexican folk art.
Hair is both personal and public. Cut hair from a child represents separation from the mother and a discarded, outgrown part of one's younger self. Hair also conjures intimacy and individuality. In Victorian times family members carried loved one's locks with them. And the butterfly is a symbol of transformation. Embroidered together, these forms speak to the fragility of life, personal loss, change, growth.

**************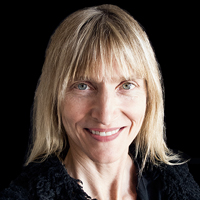 Ri Anderson is a photography based artist who melds her fine art with her design sensibilities and master printing capabilities. She believes in creating design for the home that is more than beautiful -- that has personal meaning as well. She created her first designs by "digitally embroidering" images of her daughters' hair into richly textured patterns that she printed as archival giclée linen wall hangings and papers. Thus, from her fine art photography, began Ri Anderson Designs.
Anderson is a fine art photographer, photoshop virtuoso, master printer, and teacher. She manages every detail of design and production from beginning concept to end product.
To view Anderson's photographic art please visit www.rianderson.com
Her design work can be viewed at www.riandersondesigns.com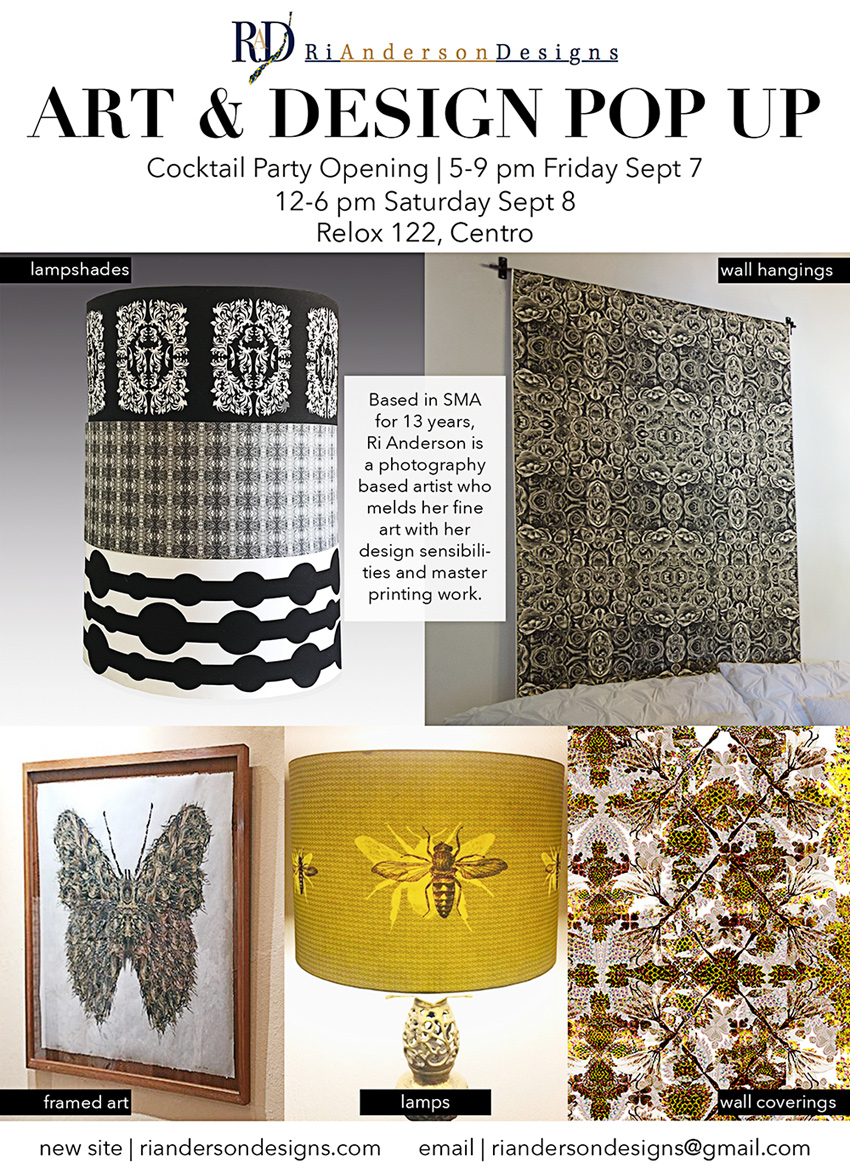 Friday September 7, 5-9pm, Cocktail Party Opening
(exhibit continuesSaturday Sept. 8 12-6pm)
Relox 122
Ri Anderson – Ri Anderson Designs
free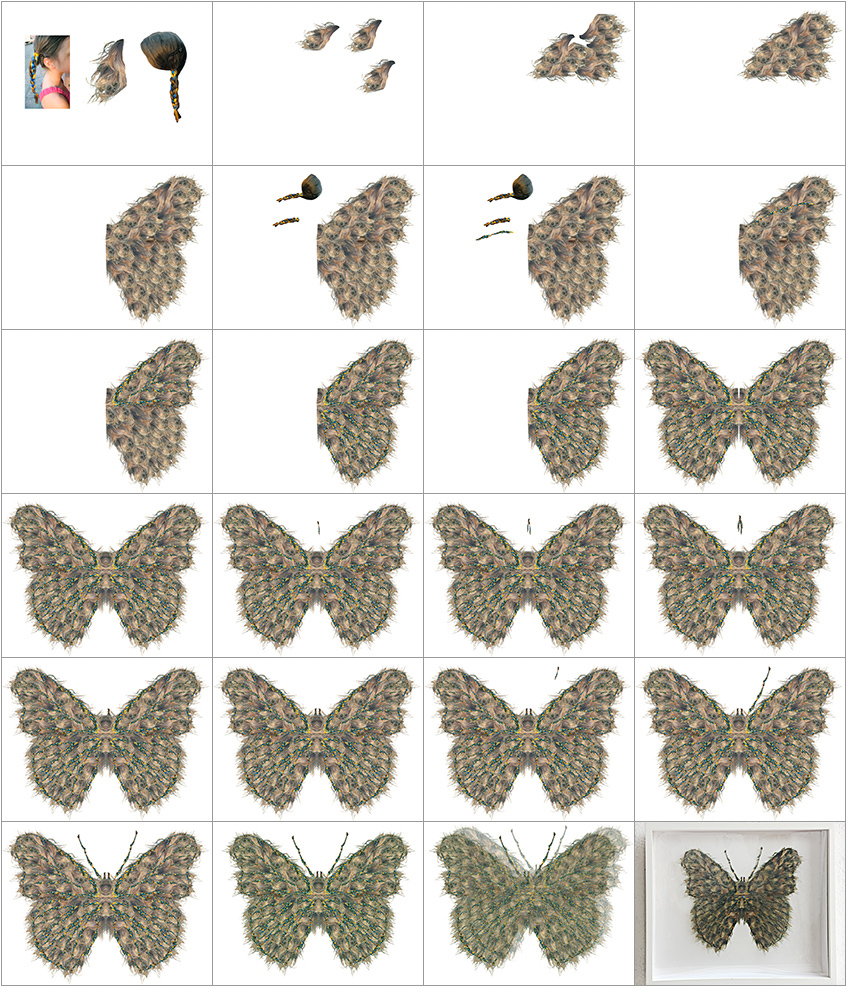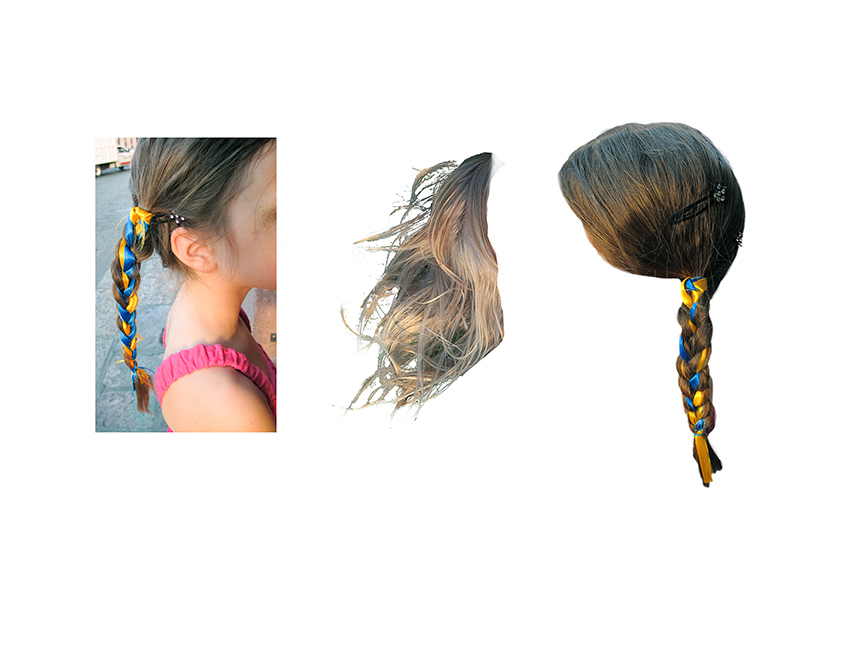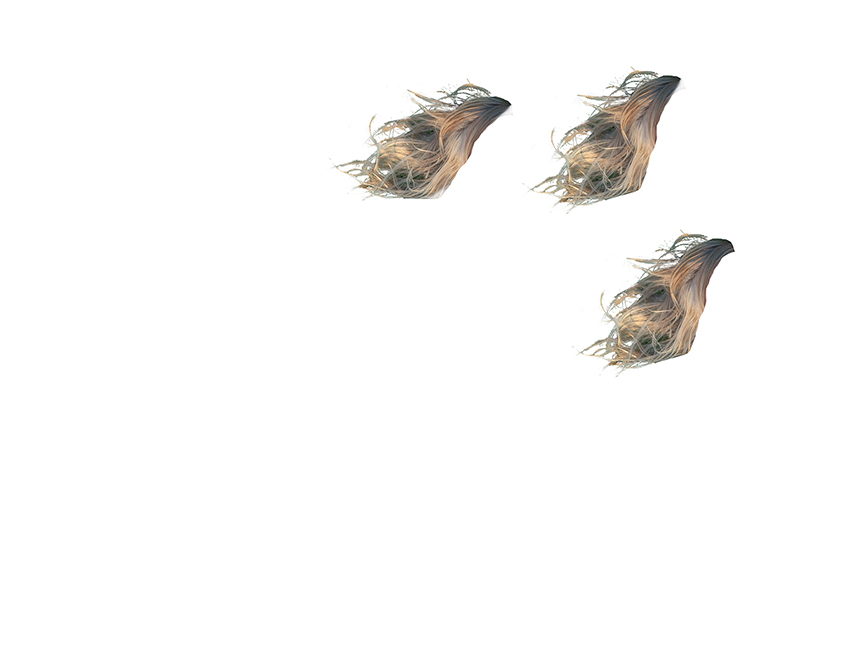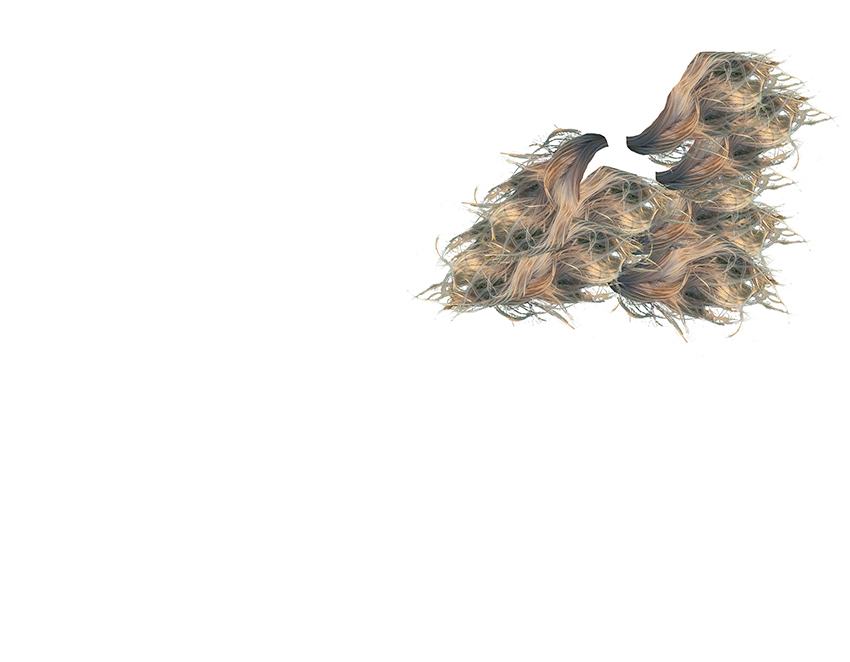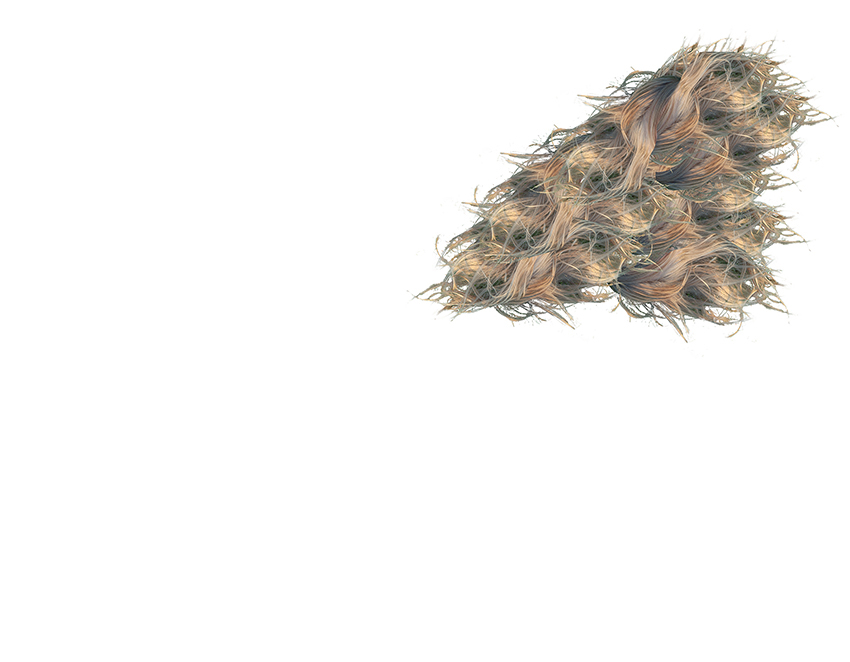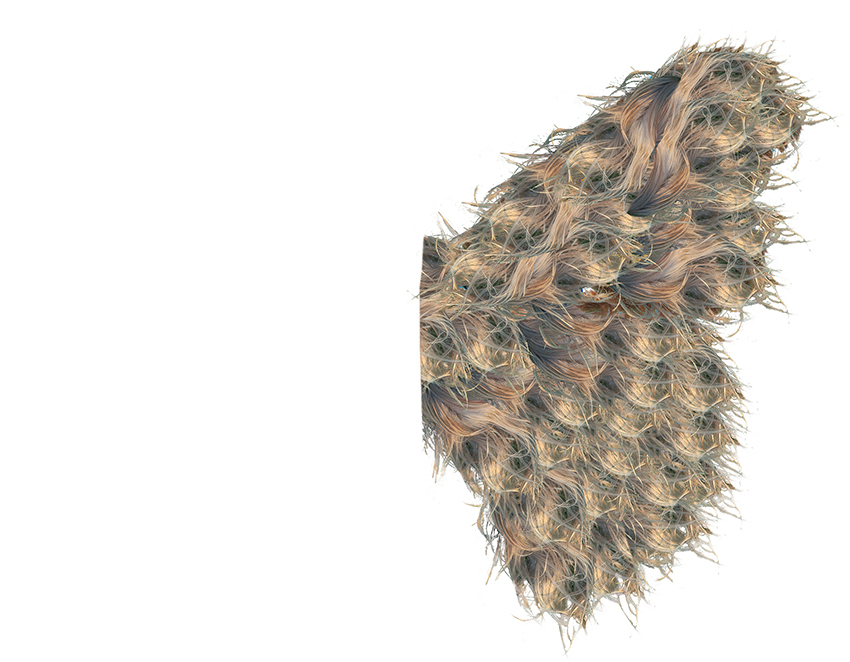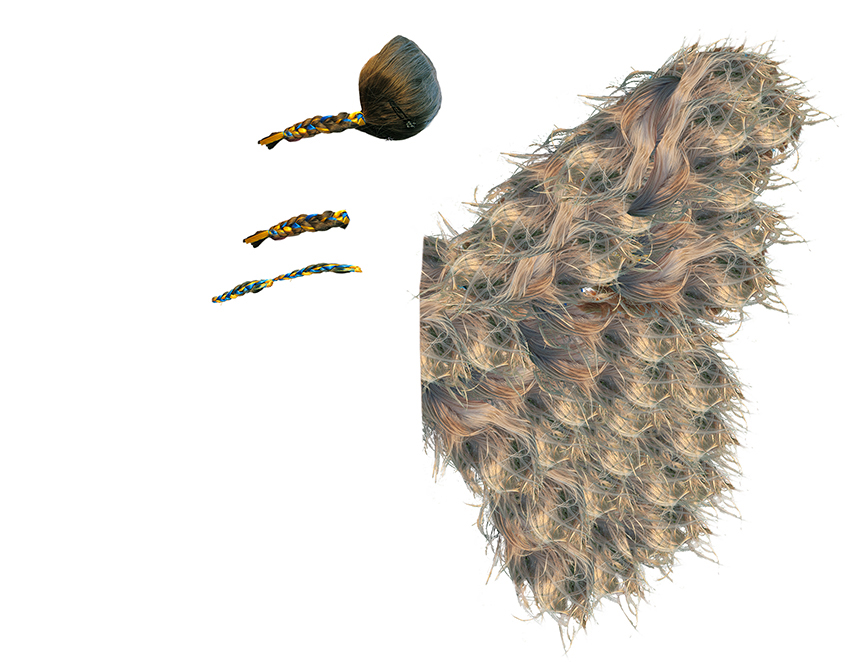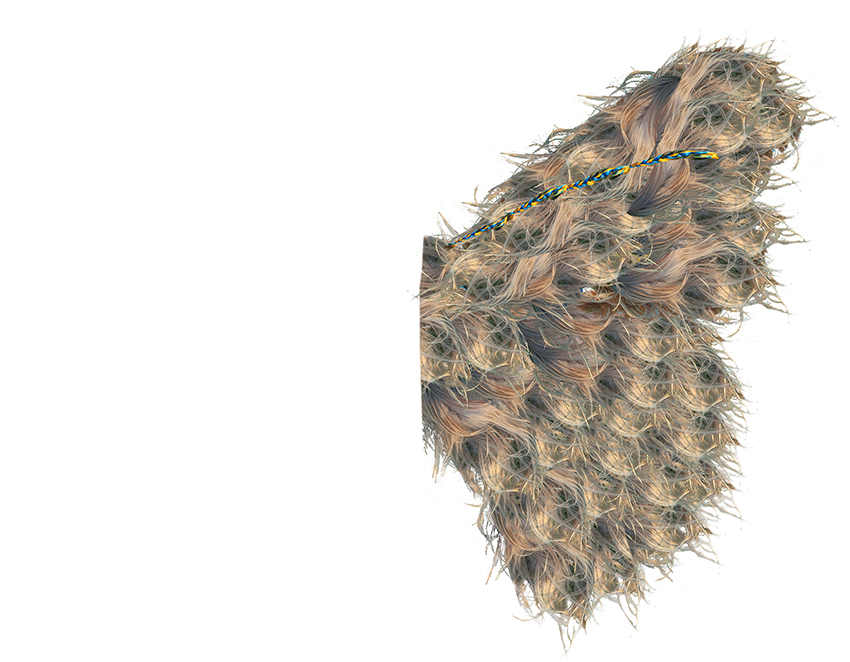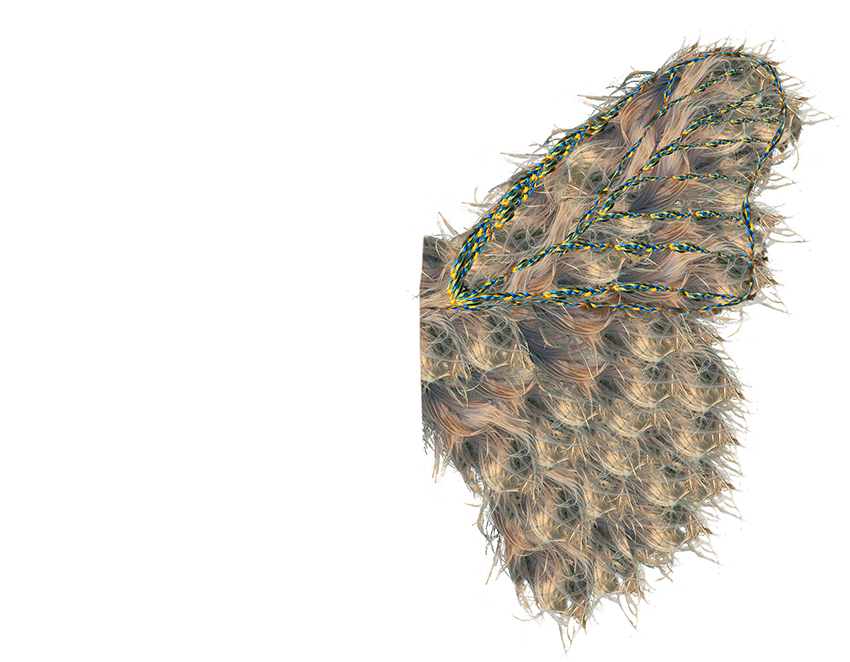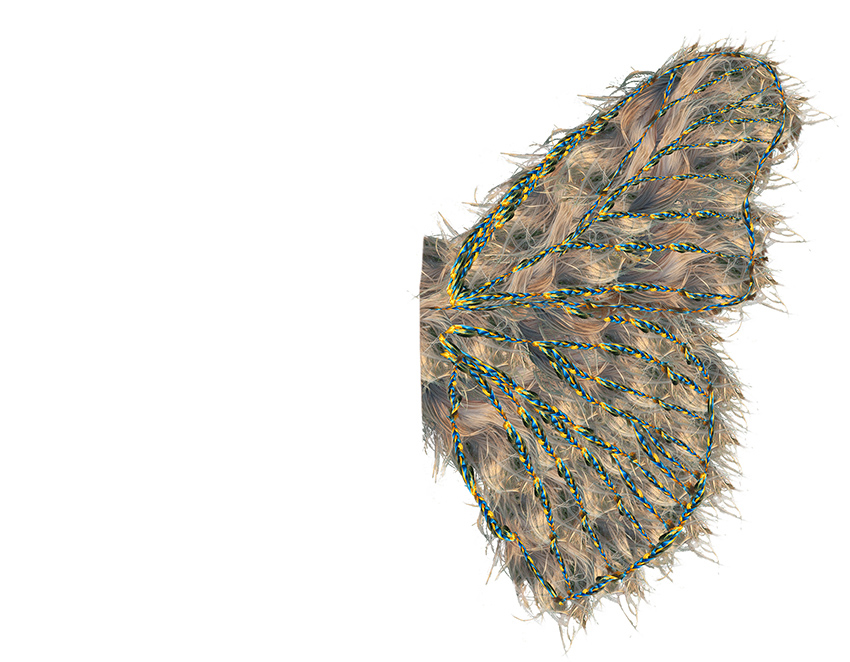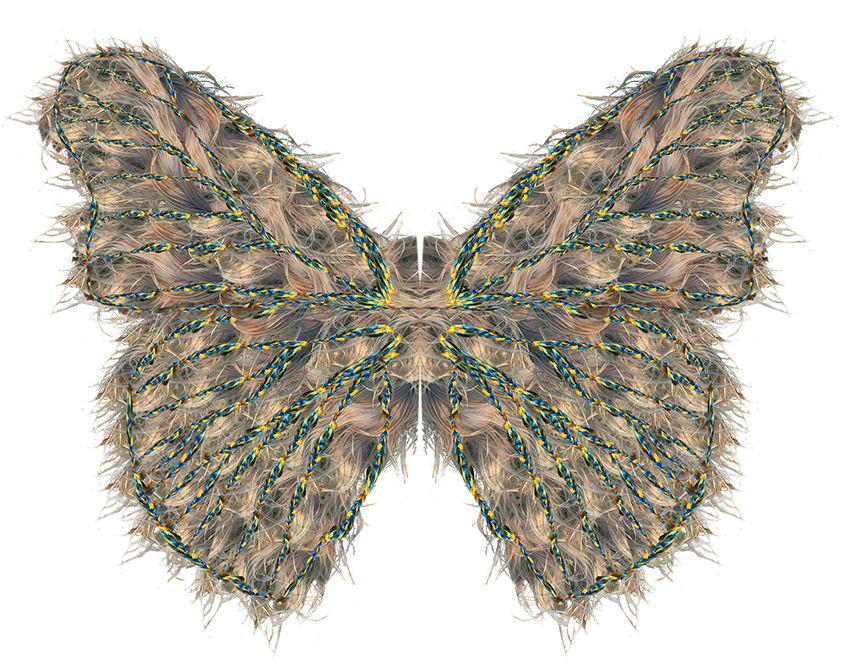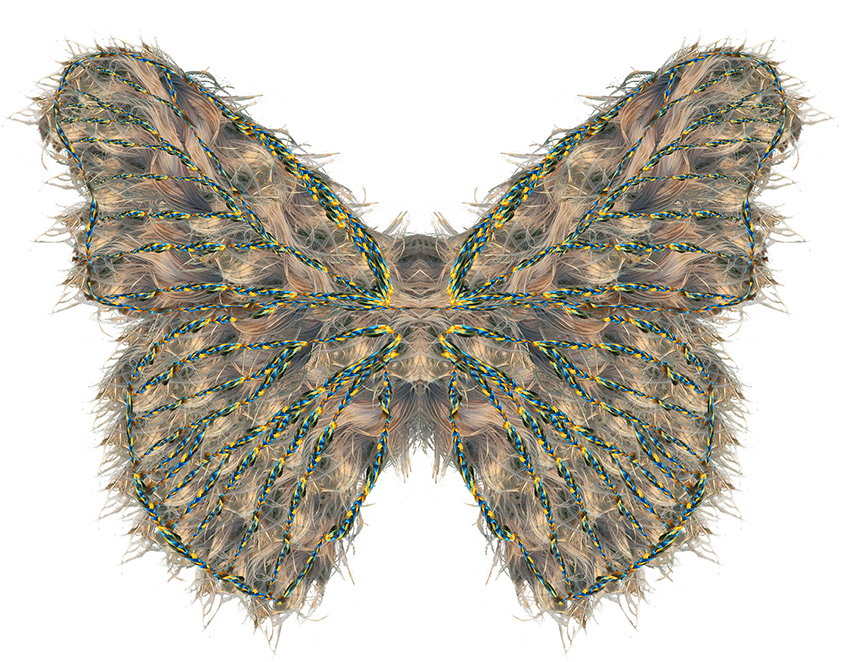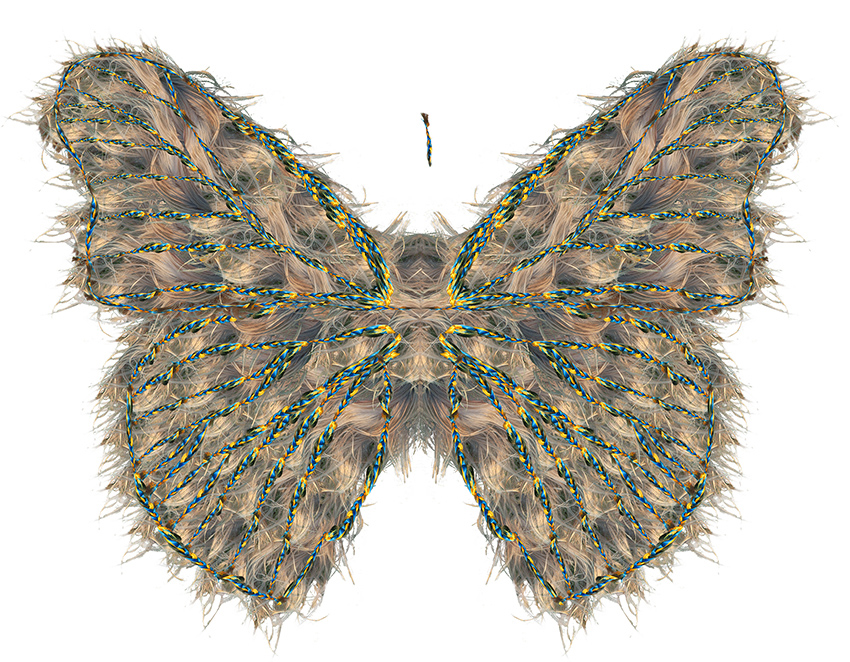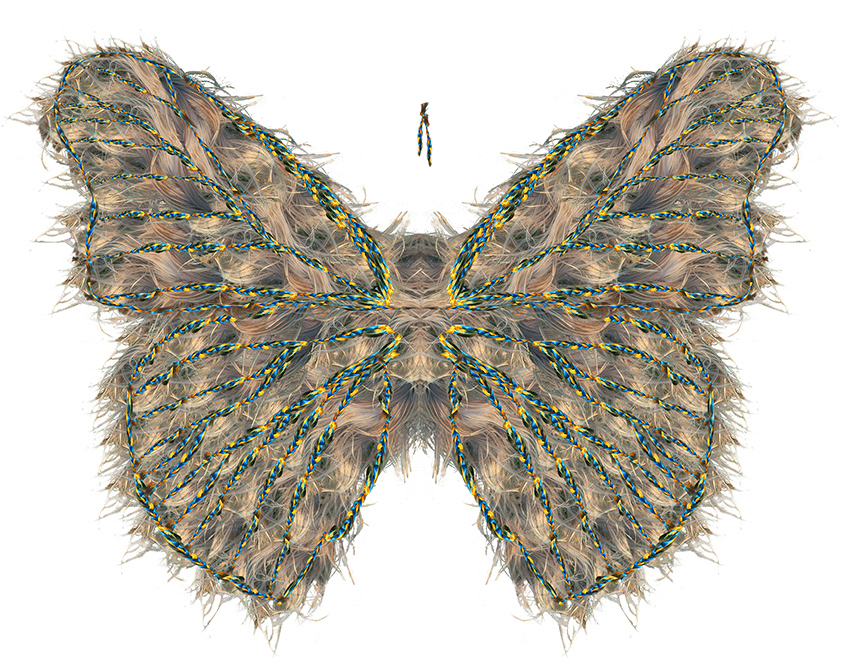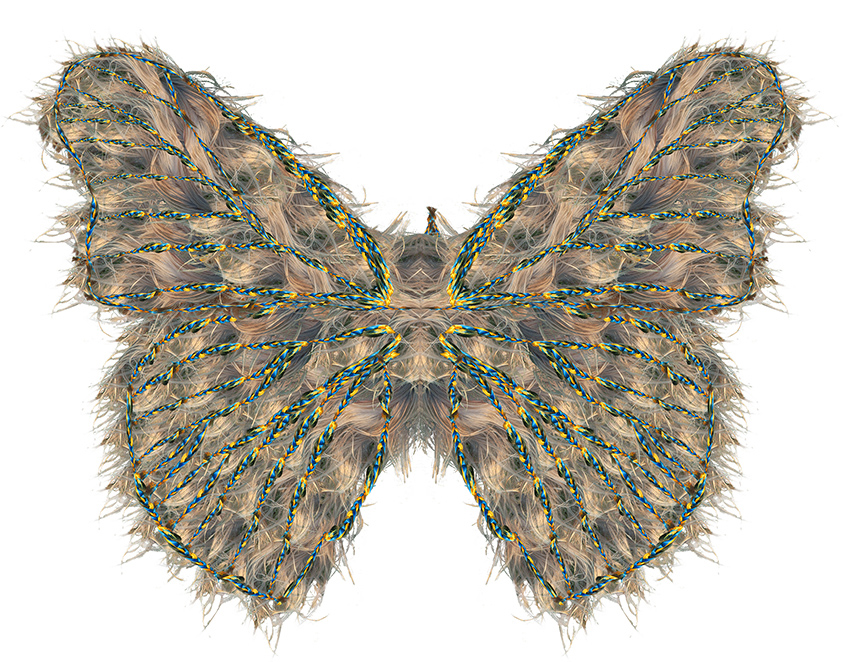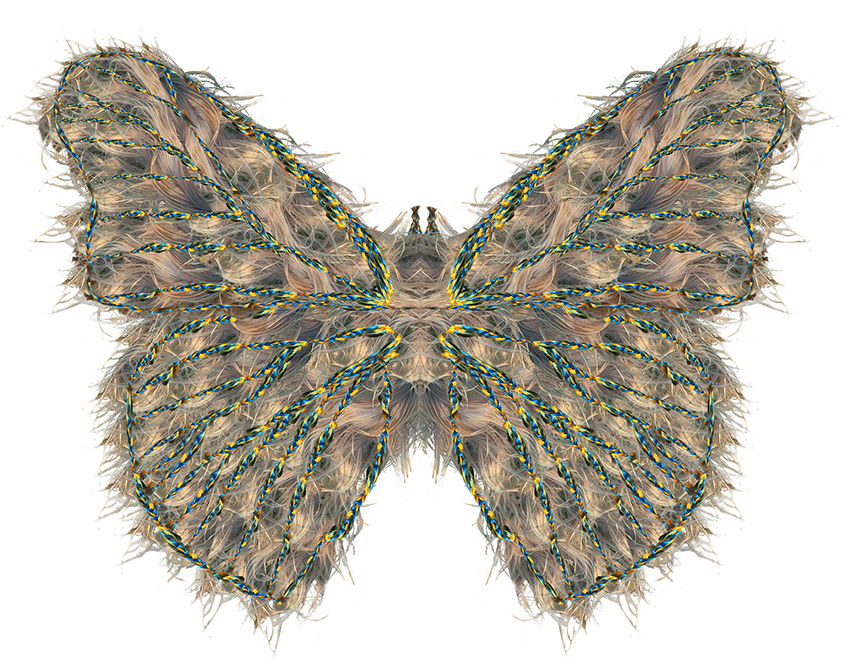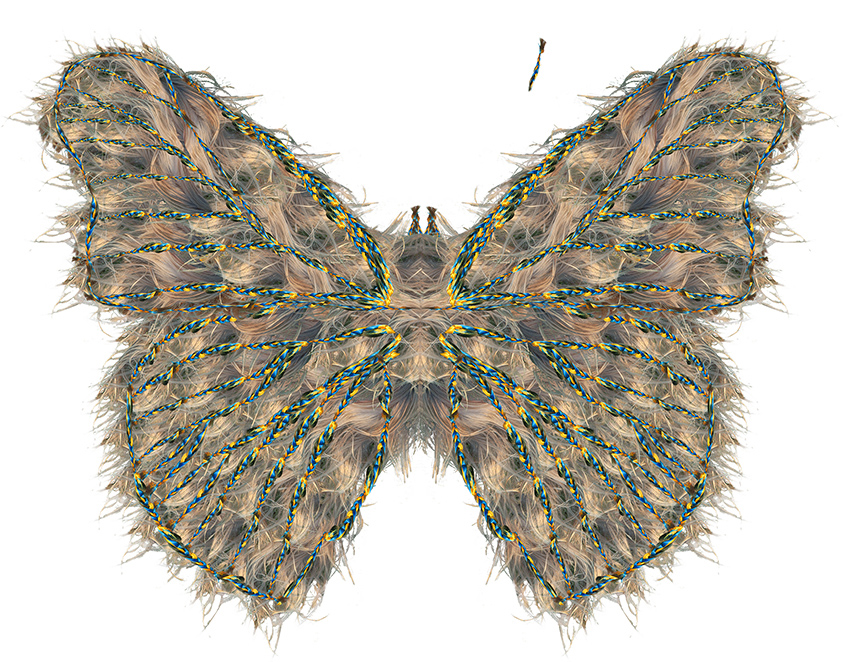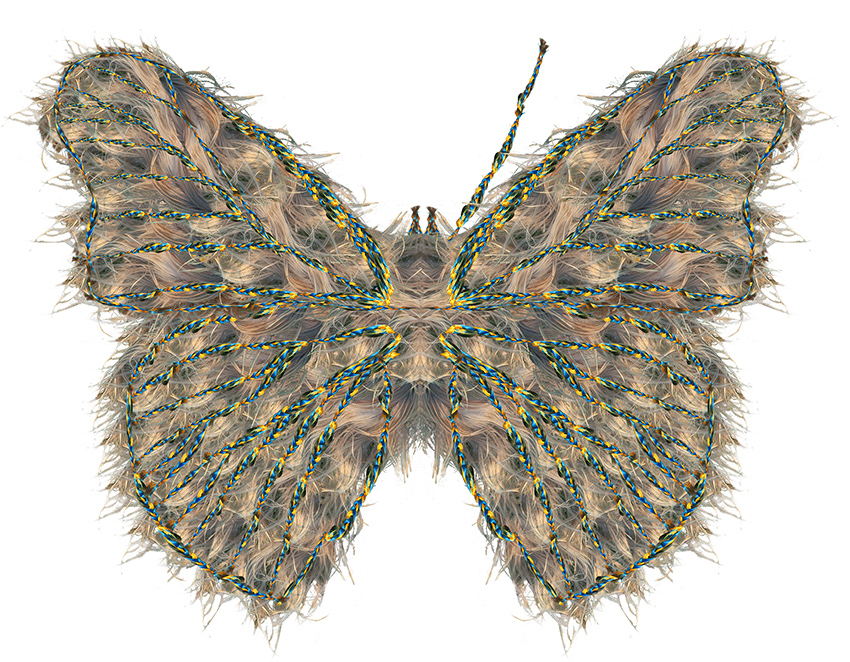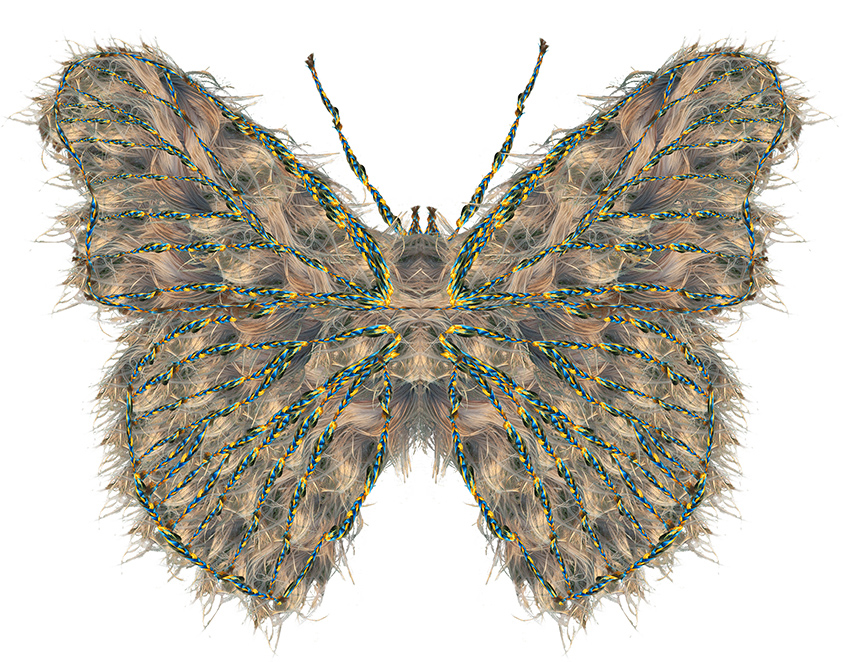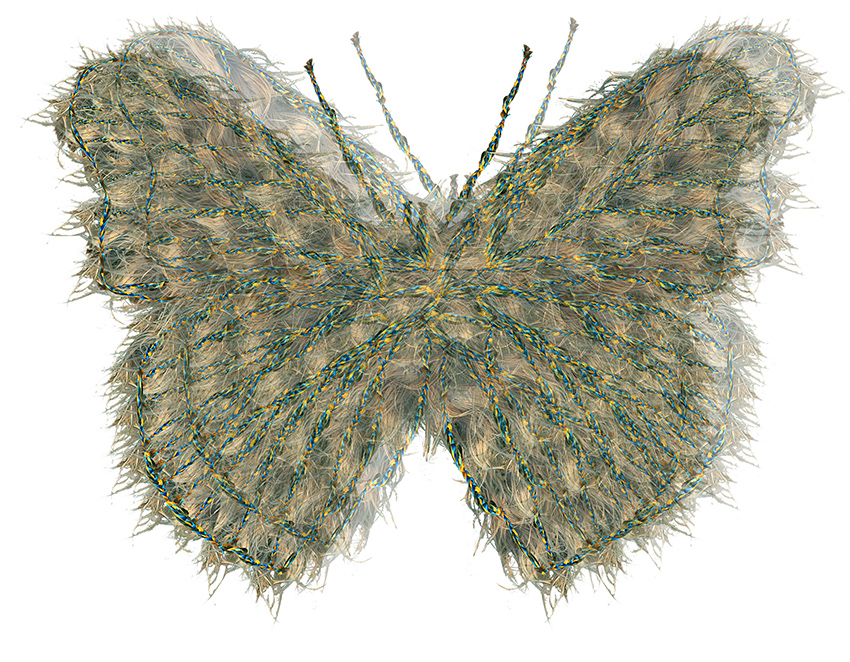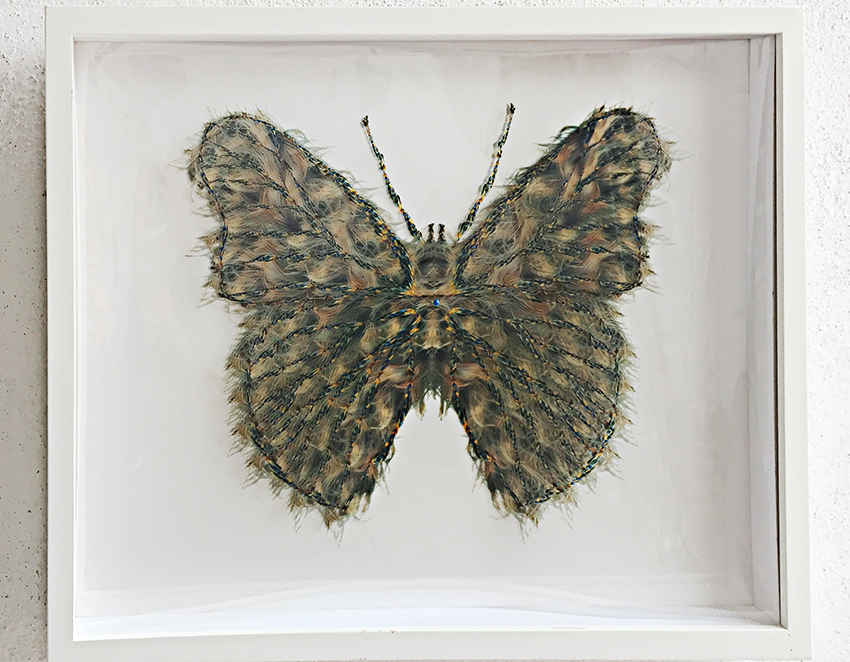 You must register and log in to write a comment.
Please use the "login" link at the top (right) of the page.