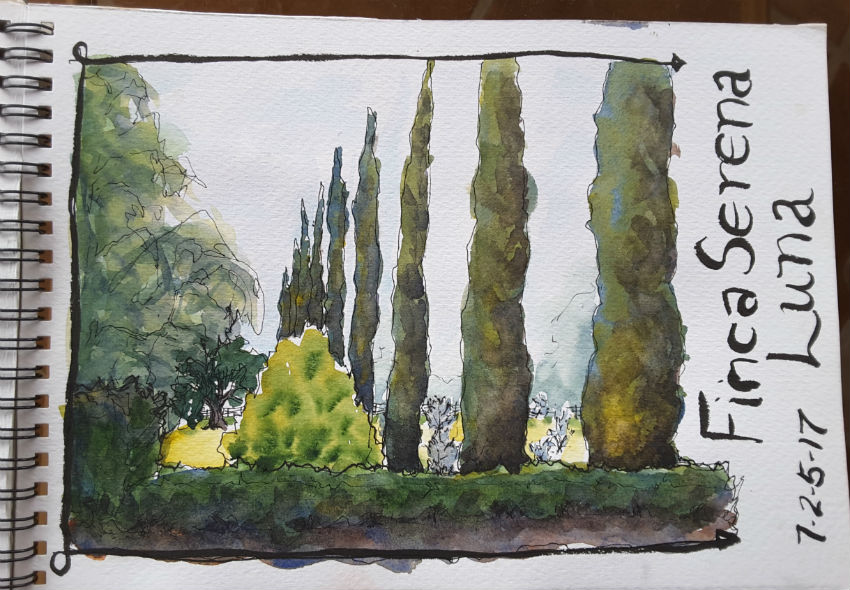 Laurie Richards
by Meagan Burns
The Urban Sketchers of SMA spent a day at our local olive ranch, Finca Luna Serena, that included a ranch tour, a lesson in olive oil, complete with a tasting, followed by a lovely lunch on the terrace, featuring many of their fine products. It's a spectacular operation located not far from the road to Los Rodriquez. They offer a few different types of tours. The sketchers had a great time of course, because we love to sketch our local world, one drawing at a time.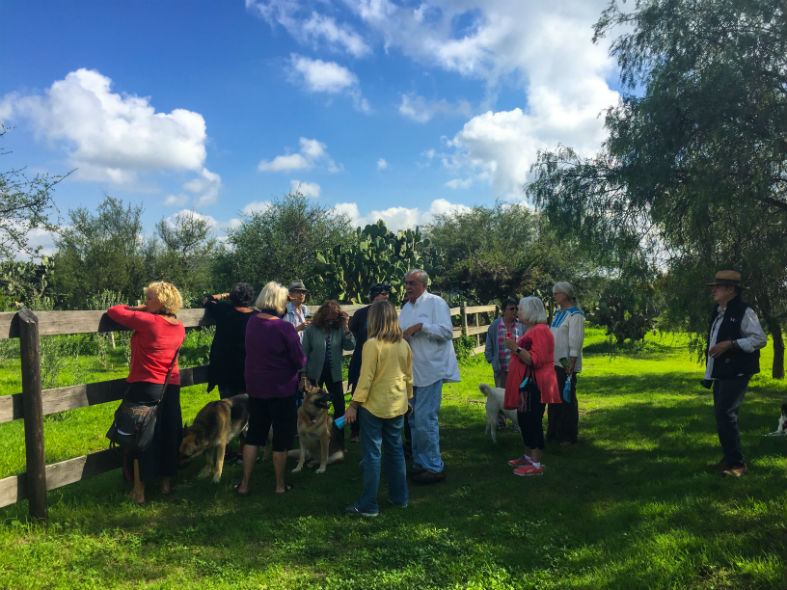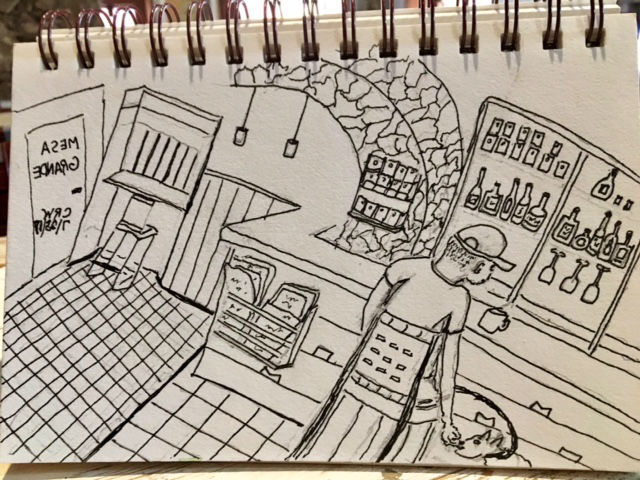 CheriRae Wright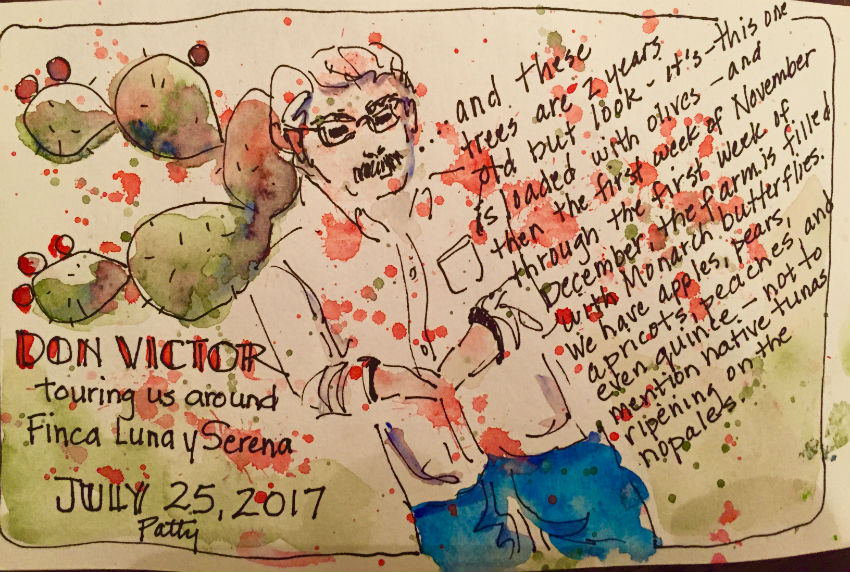 Patty McBratney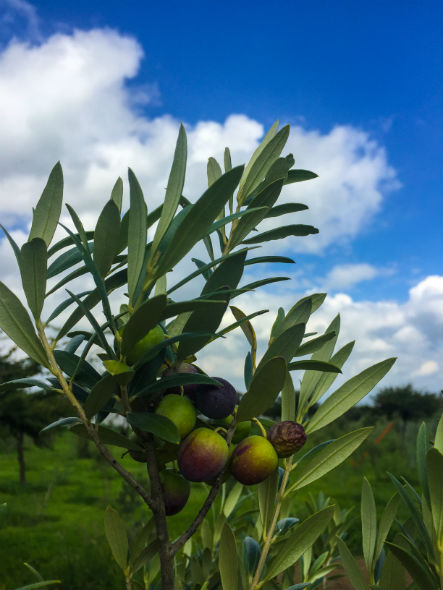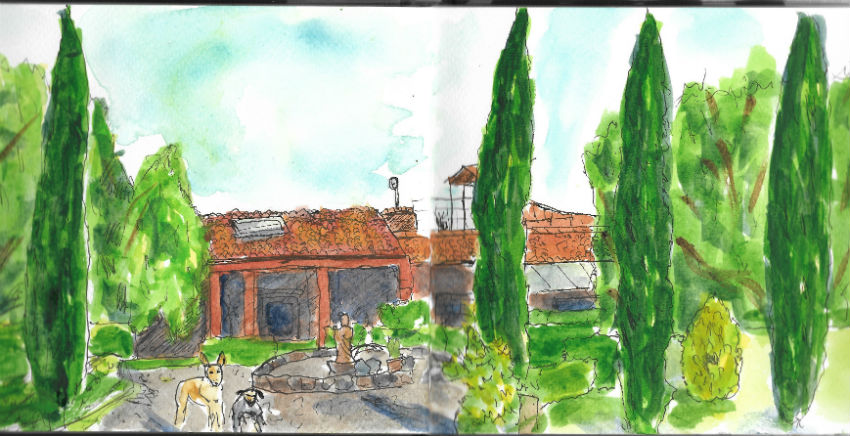 Judy Plummer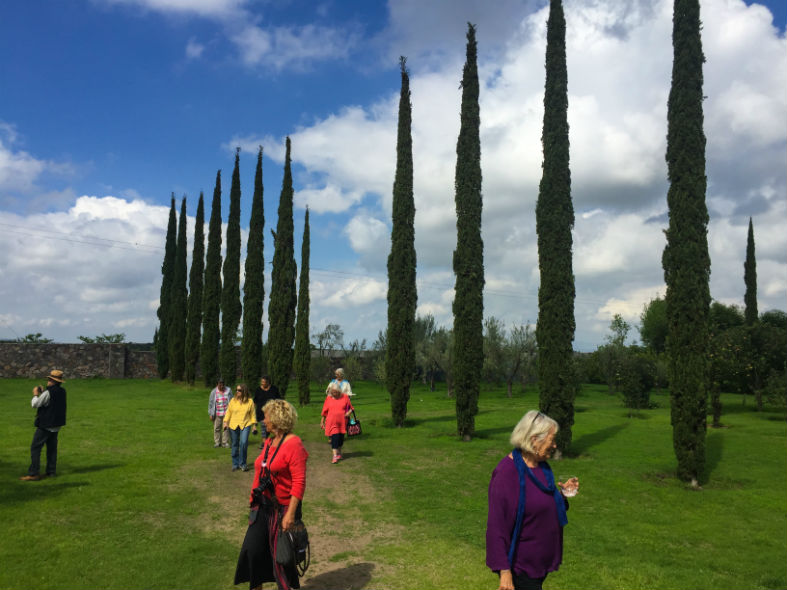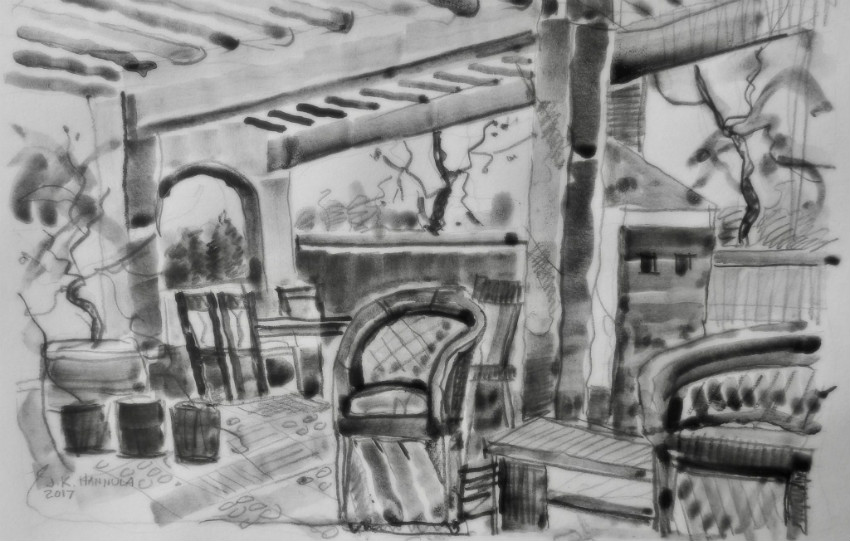 Jack Hannula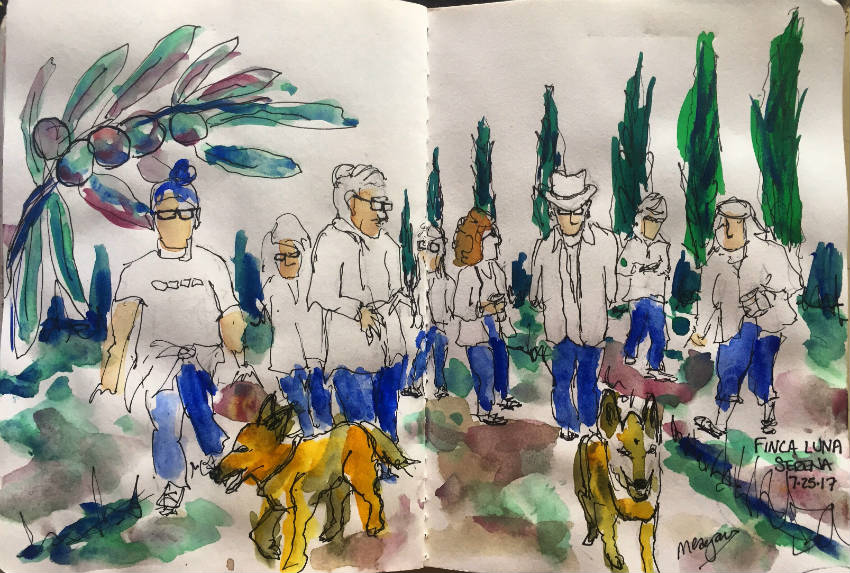 Meagan Burns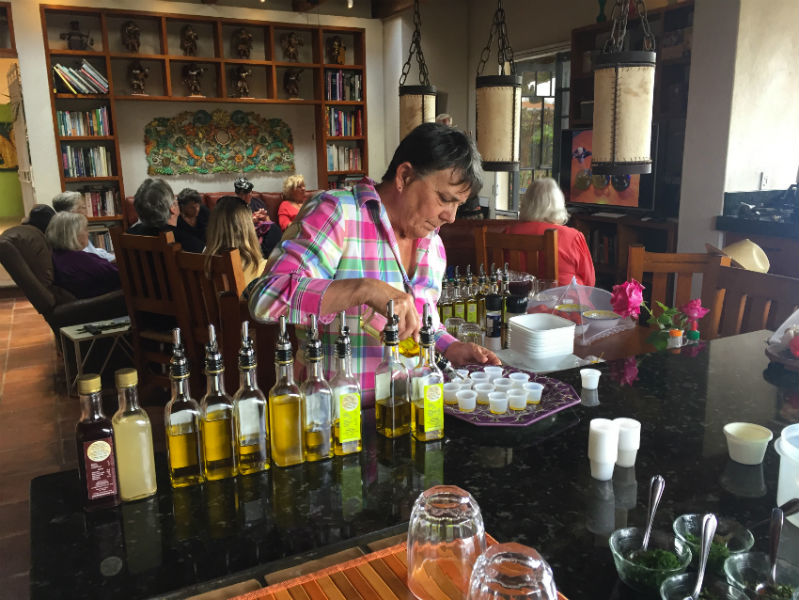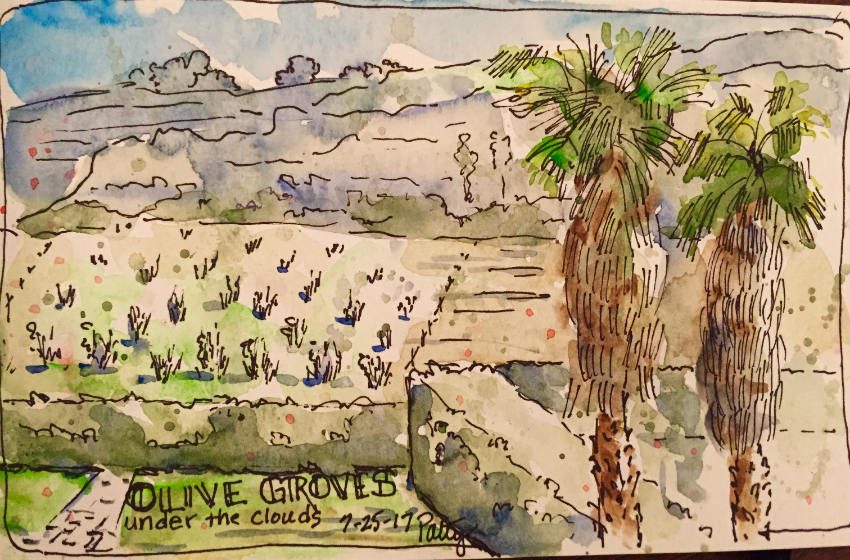 Patty McBratney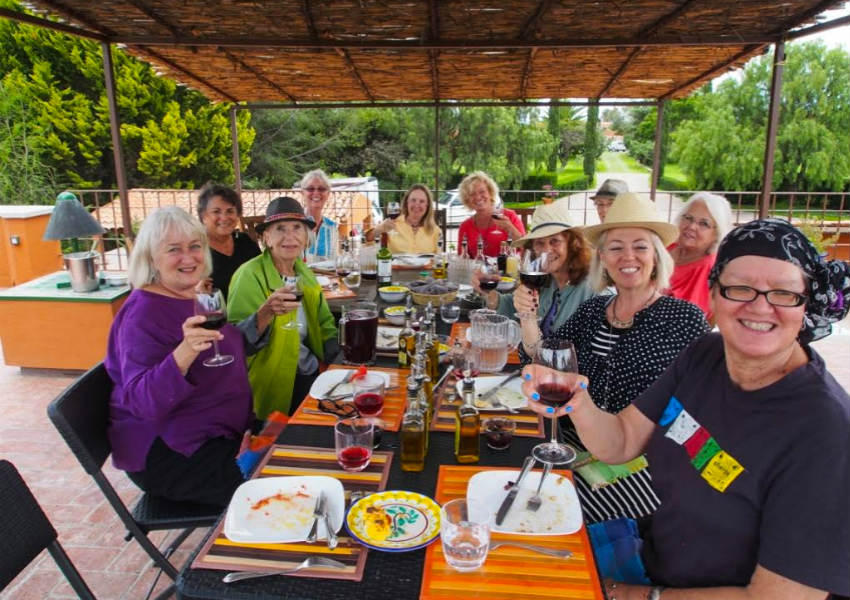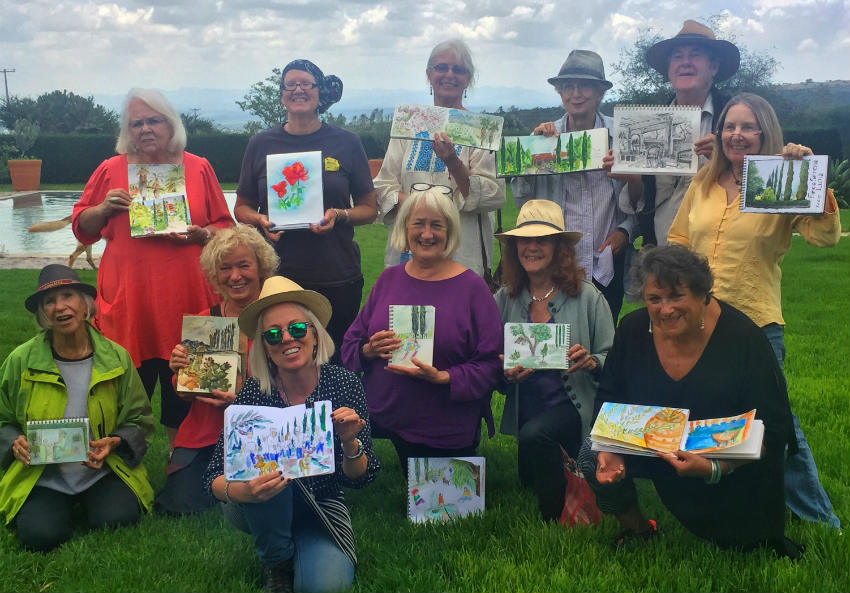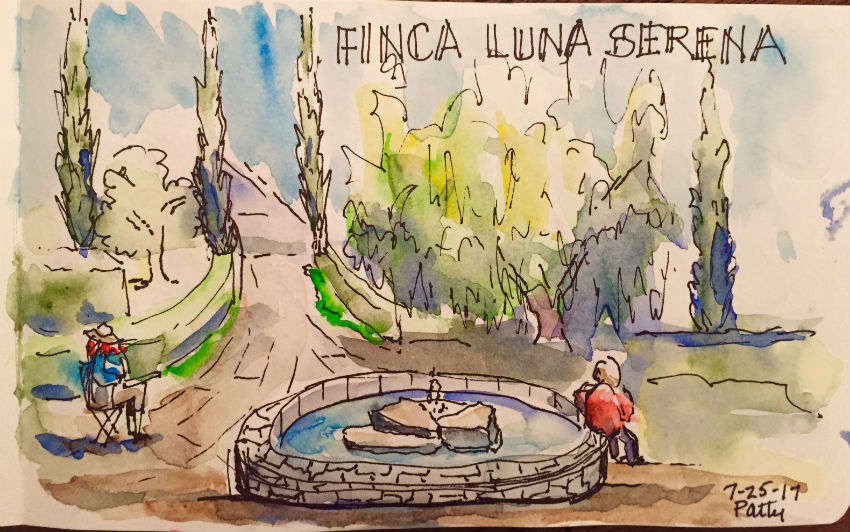 Patty McBratney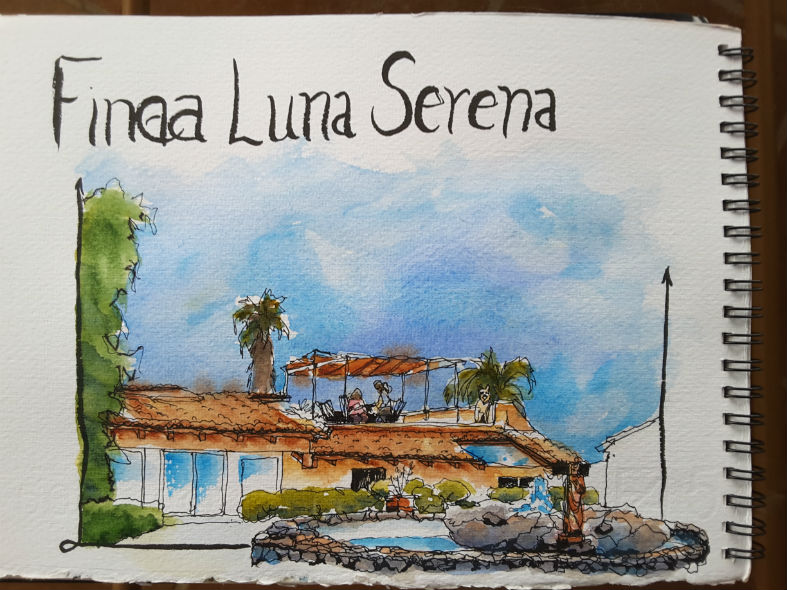 Laurie Richards
**************
The local chapter of Urban Sketchers meets every Tuesday in a different location around San Miguel, and once a month we go on a field trip.
Learn more about Urban Sketchers: https://www.facebook.com/USkSMA/


Click for more information.