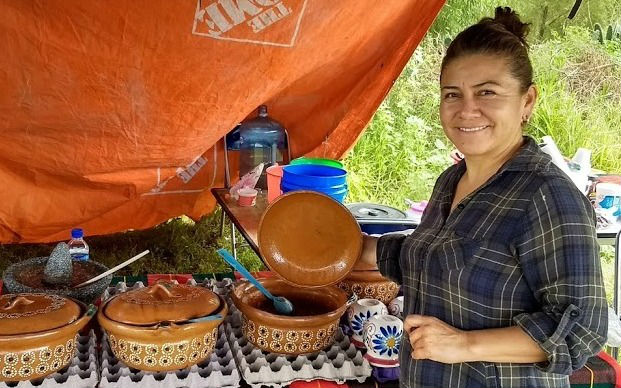 by Joseph Toone
My cleaning gal, Carolina, comes two mornings a week. She approached me last week with all the tell-tale signs of quitting, I've learned to recognize, in her body language and voice. Having been the prominent employer of technical writers and editors in Research Triangle Park for two decades I've had hundreds of folks quit on me for a variety of reasons. But, Carolina, turned out to be a first for me. Here my cleaning lady was quitting to live her dream, the dream of owning her own restaurant.
I've never had someone quit on me to be an entrepreneur and I was thrilled.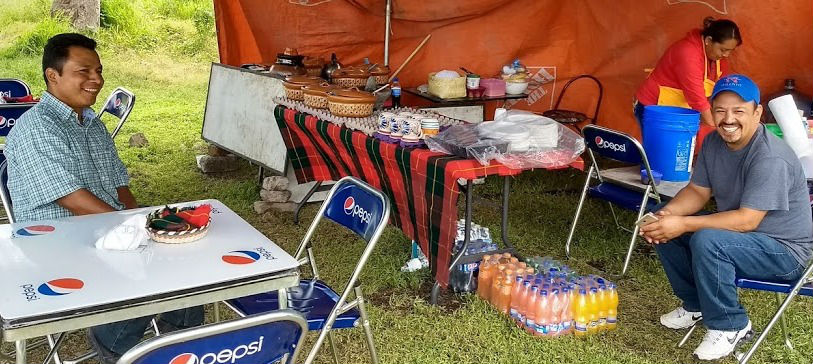 Carolina Pastor Duarte was born in San Miguel, but found the country life more to her liking. She moved to the rancho, Los Lopez, between town and Cieneguita. It is the village behind the old train station. Early on in life, caught up in marriage, kids, divorce, she put her restaurant dreams on hold... until now.
She acquired land in Cieneguita, where one turns left to cross the bridge leading to the Leon airport. The land feature a large nogal (walnut) tree and now also her Nogal Buffet.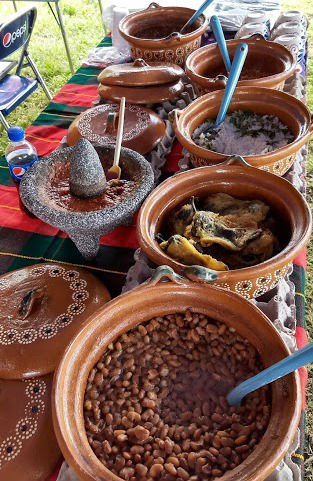 Instead of cleaning on her last day, I acknowledged her frequent request to teach her how to make my spaghetti and meatballs. Here I had thought her request was simply humoring me. Really, except for my spaghetti sauce, I'm not that great of a cook; a baker, yes, but not a cook. I didn't realize she wanted to add the spaghetti to her buffet.
Back when I was a tiny Toone my parents fostered local unwed pregnant teens. (As my older siblings became moody teens themselves my parents found the house too full of moody teens so they began fostering babies up for adoption.) One the pregnant teens, who was of Italian descent, taught my mother how to make a pasta sauce that I still make today.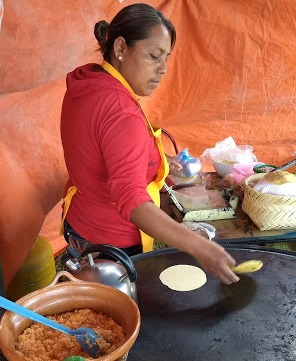 Carolina, the budding mogul, was anxious to add my sauce to her menu.
Once our cooking class ended we headed out to the restaurant and went over the various options she had, with an eye to yanking more travelers off the road and sitting them down to her buffet. It was a fun afternoon. I learned about business of which I knew nothing before.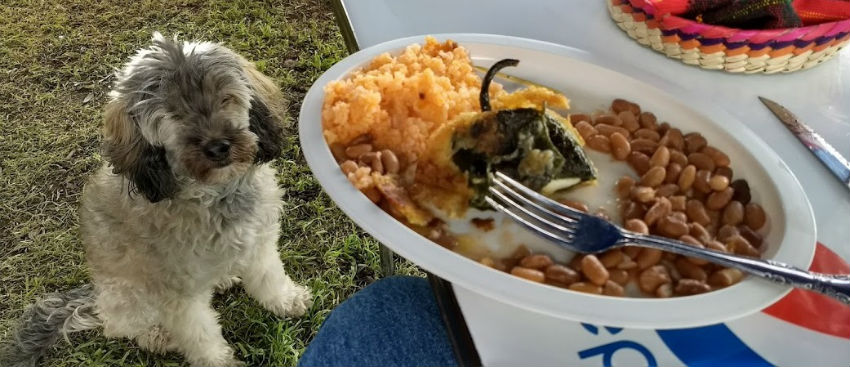 It is a lot of work for Carolina to cook the night before, get up early, take the kids to school, set up her tent along the flooding river and open the buffet by eight as the cars, buses and trucks pull in. But any time you find yourself puttering towards Atotonilco, Guanajuato or Leon pull over by the bridge to enjoy the great food at the Nogal Buffet, featuring a 1960s pregnant gal's excellent pasta sauce, and say hello to Carolina.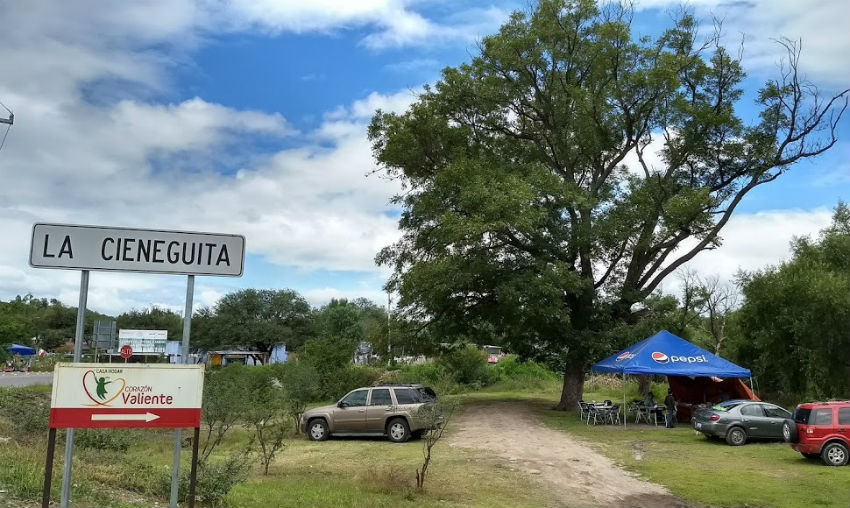 **************
Joseph Toone is Amazon's bestselling author of the San Miguel de Allende Secrets series of books and TripAdvisor's best rated historical walking tour guide. For more information contact toone.joseph@yahoo.com or visit History and Culture Walking Tours or JosephTooneTours.com, also on FaceBook.