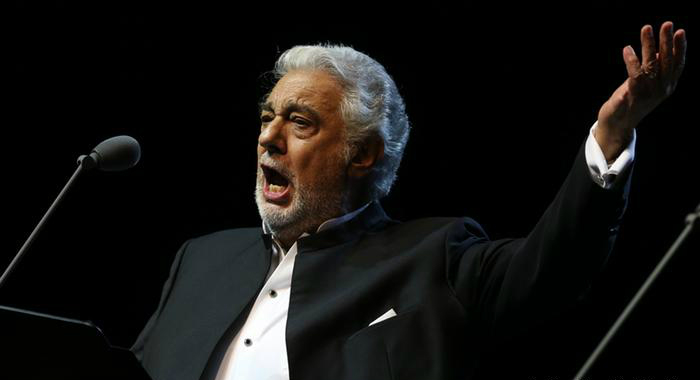 by Michael Sylvester
Recently I was asked, "What makes a great tenor, besides a high C?" I had to take issue with the premise of the question. High Cs do not necessarily make a tenor great. Many tenors of a certain level, even university students, have a high C, whereas many great tenors do not. Placido Domingo, certainly one of the greats from the latter part of the 20th century, did not have a high C. He was very public about this. In fact, when he sang the famous Di quella pira from Verdi's Il Trovatore in London, he made a publicity thing out of it, saying he did not have the high Cs most often interpolated and would sing the aria as Verdi wrote it—without the high Cs. Truth be told, there are very few high Cs written in the more standard repertoire, for example, of Verdi's or Puccini's, and it is common practice to transpose many of those down a half and even a whole step. These are difficult notes, and many opera houses, not wanting their star tenor cracking on a high C, have policies that they should be transposed. It is primarily in the operas of Bellini, Rossini and Donizetti that you find these, and sometimes even much higher notes, in abundance in certain works.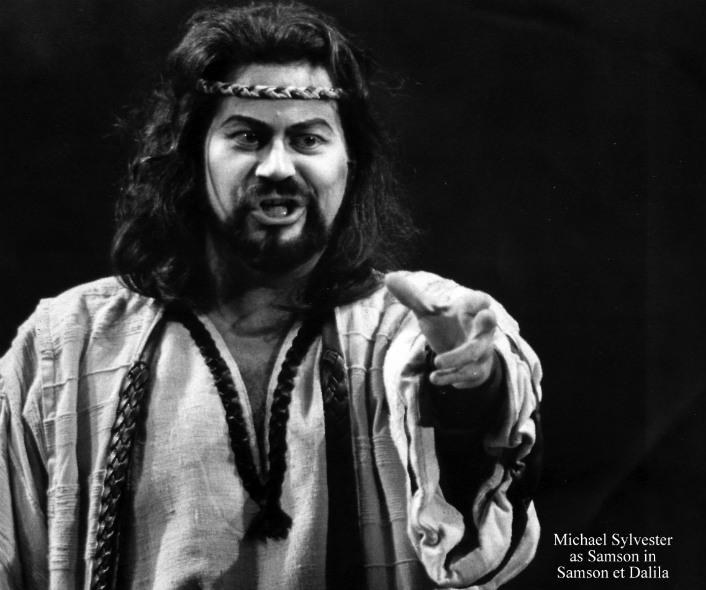 The author in Samson et Dalila
So what makes a great tenor? That depends on whom you ask and what you mean by great. In one sense, great tenors are made by the public. Their adoration can make a tenor into a star. But let me restate the question this way: What qualities do great tenors possess? Because we sing in a higher tessitura relative to our vocal range than other voice parts, tenors must have confidence in themselves and in their ability to relax and focus under pressure. Great tenors know how to use their vocal gifts in service to the music. Opera is not about singing loud high notes, although those strong and powerful high notes often excite audiences. While uninformed audience members often go crazy for vocal stunts, those who understand and feel music and drama are more excited by the well-sung and beautifully turned phrases that can culminate in the ecstatic high note – or that more often do not. A skillfully sung phrase, full of color and legato in the middle voice is so much more thrilling than some forced high note at the end of a set of uninterestingly sung phrases that have been ignored by the tenor who is "saving it" for the top note. When tenors only concern themselves with high notes, and sing them as long and as loud as they can whether or not it makes musical sense, then singing becomes a mere athletic event. Great tenors—truly great tenors—do not do that. Jussi Björling, often considered a tenor's tenor, had one of the most amazing voices of the 20th century. He brought his artistry to every note he sang, and he sang thrilling high notes, but they were thrilling in context. Here, Björling sings the famous La Boheme aria, with the high C near the end. But take note of the subtleties he brings from the very beginning, and especially at the end in the lines after the high C. So many tenors having given it all to the C, do not take the necessary care with those lines, which are very difficult to sing quietly.
Here is another great tenor from the not-so-distant past, Nicolai Gedda, singing an extremely difficult aria from Die Königin von Saba by Karl Goldmark. This is high and very quiet throughout. And it is so beautiful when sung with the artistry that Gedda brings to it.
Yet another example comes from Alfredo Krauss singing Ecco Ridente from Il Barbiere di Sevilla It is masterful and still with a ringing high C at the end. Krauss was a lyric tenor who resisted the urging of fans and management to take on heavier roles. He had a very long and distinguished career probably due to the fact that he stayed in his repertory. In contrast to this, stand other tenors who thrilled audiences with their circus tricks. It is the difference between gymnastics and ballet in a certain sense.
Speaking of high Cs, it is interesting to note that historically, tenors (actually all male voices) have not always sung in the rather heroic style they do now. Prior to around the mid-nineteenth century, male voices sang in a way that used falsetto extensively. This created, as you might imagine, a light sound. However, as the Classical era gave rise to the Romantic era, orchestras became larger, instruments became louder, concert halls and opera houses enlarged, and opera composers began writing in a more dramatic fashion. French tenor Gilbert Duprez was the first to use a more chest voice dominated method of singing in the upper register, which he did in an 1831 performance of Rossini's Guglielmo Tell. This led to a new category of tenor at the time, called a "tenore di forza," or forceful tenor. This manner of singing became the new norm in time and allowed singers to compete acoustically with the larger and louder orchestras in the more dramatic music being composed. Manuel Garcia II was among the earliest teachers who created a pedagogy for this new style. Garcia is the father of modern vocal science and the legacy we espouse at the San Miguel Institute of Bel Canto.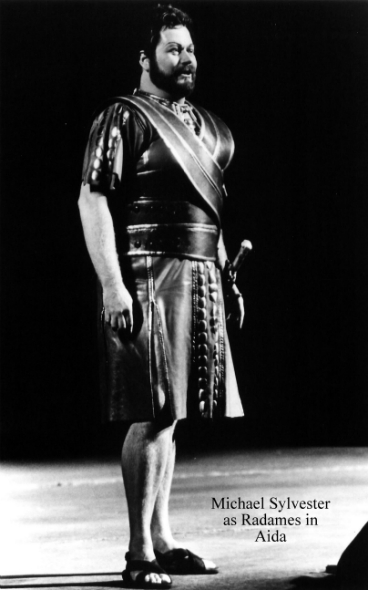 The author in Aida
So artistry is the thing that defines a great tenor – any great singer, really. Going beyond notes, rhythms, words, and not just making sounds, but using your vocal gifts in service of the music, text, and drama. This is at the root of all great art and artists. Going beyond the rudimentary and using your skills to make art. Creating art is hard, and there is a fine and blurry subjective line between mundane and imaginative. As a singer, it is not enough to be an accomplished vocal athlete. That singer must find the elusive whisper of truth that allows the performance to surpass ordinary and transcend the banal. There are few great singers, but even fewer great singing artists.
*******

Concert Series, June 17- July 8
See more
**************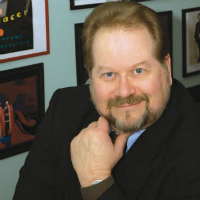 Tenor Michael Sylvester is the Co-Founder and Co-Director of the San Miguel Institute of Bel Canto. He is widely considered one of his generation's finest lyric spinto tenors. In fact, a 1989 article in USA Today named him as one of the two most important tenors of his generation.
 
Mr. Sylvester has sung leading roles in the major opera houses of the world, including the Metropolitan Opera, London's Covent Garden, Milan's La Scala, Vienna Staatsoper, Opera Australia's Sydney Opera House, San Francisco Opera, Lyric Opera of Chicago, and many others.
 
During the 1990s, Mr. Sylvester sang more performances at the Metropolitan Opera of Radames in Verdi's opera AIDA than any other tenor. He has performed close to fifty leading opera roles. Additionally, his many recordings include the title role in DON CARLO with James Levine (Sony Classics), Adorno in SIMON BOCCANEGRA with Sir George Solti (Decca), and Calaf in TURANDOT (EMI video), to name several.
 
In recent years, however, he has turned his performing talents toward recital and concert work. Attendees of the 2016 International Music Festival in San Miguel de Allende heard Mr. Sylvester in recital.
 
Currently, Mr. Sylvester serves on the faculty of Wichita State University. He teaches annually at the iSing! International Young Opera Singers Festival in Suzhou, China, and at Chicago Summer Opera.He has just finished his first book, English Diction and Enunciation for North American Singers, and is working on A Survey of Historically Important Classical Singers of the 20th Century, an audio project aimed at young singers.