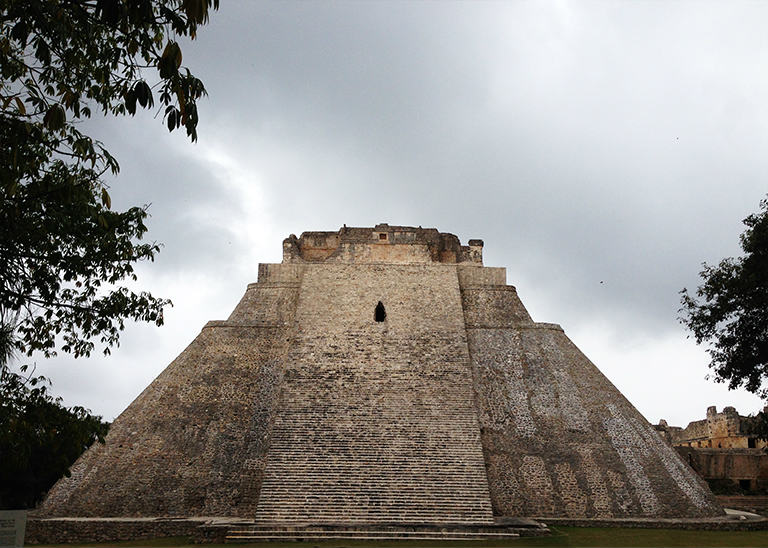 by Glen Rogers
As an artist, I take my inspiration from archetypal symbols encountered while visiting sacred sites around the world. I draw from this universal visual language. I consider my trips pilgrimages, connecting with the spirit of the ancients, as well as a rich source for my artwork. Then, back in my studio, I create works of art inspired by the imagery, feeling connected to those who came before me while scratching the surface of a plate or layering colors of paint on canvas.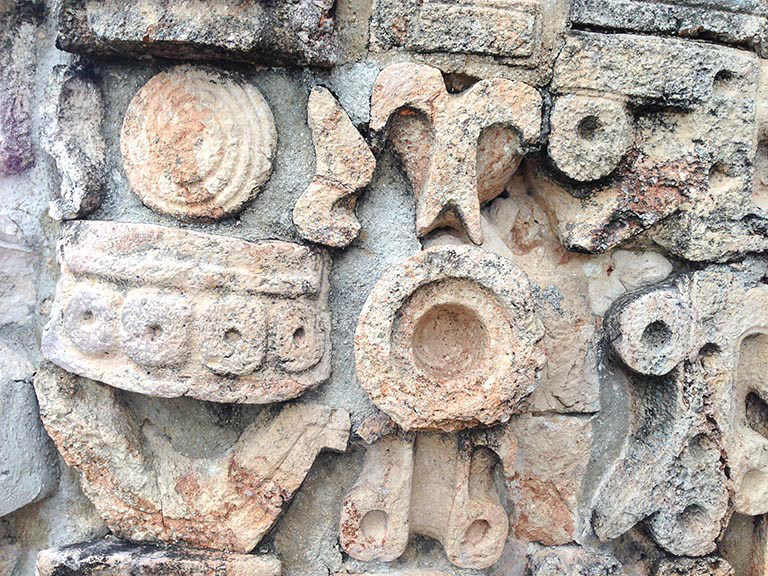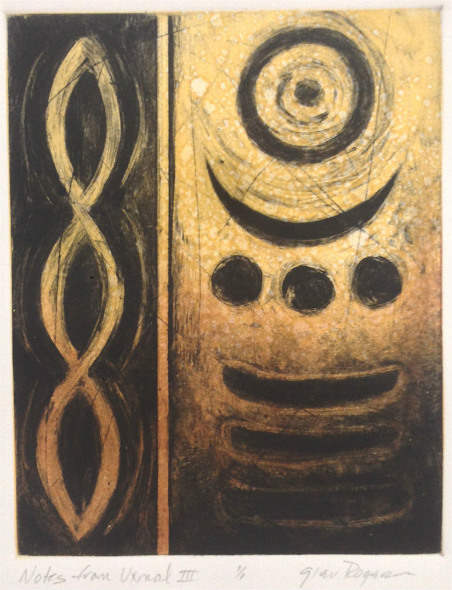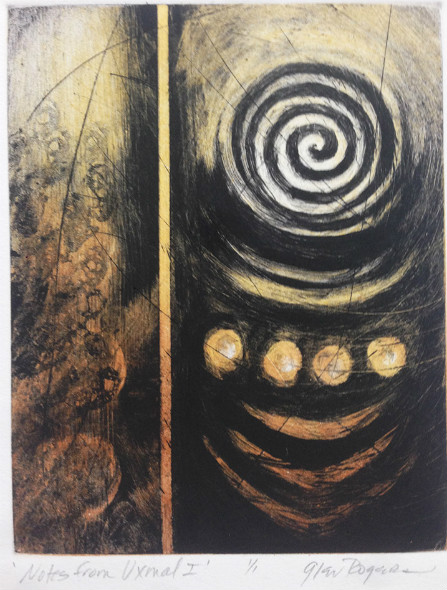 A couple of years ago, I visited the Mayan city of Uxmal, outside of Merida. Walking the site was a delight. My eyes filled with ancient architecture. My feet followed in the footsteps of the ancestors. I crept inside a hidden space and sat alone, soaking up the silence, overcome by the spirit of place. I was particularly drawn to the stone carvings, the circles, spirals, etc., the same universal symbols found in sacred sites around the world. Looking through an artist's eyes, I relished form, shape and details.  This experience made an ancient civilization come alive for me.
As to the glyphs carved on the stones of Uxmal - I don't know, nor does anyone else, their true meaning. Do they contain a hidden language? Are they merely decoration? The circle, the spiral, the crescent are archetypes that speak of universality and the cycles of life. Carl Jung spent a lifetime exploring how we as humans respond to the archetypes of the collective unconscious. As an artist, I respond to the mystery, to the unknown, and to the purely visual beauty of these ancient designs.
Some say Uxmal dates to around the 6th century AD, others claim it is much older. I'm not an archeologist. Nor am I an historian. Remembering the names of kings, dynasties and wars is not my strong suit. My interest is what people left behind.
In the studio, I play around with the shapes, creating a series of monotypes (one of a kind prints). I layer texture and color to achieve the look of an aged document. As an artist, I am open to letting things happen on the plate or canvas, allowing synchronicity in the studio. Photos of the artifacts that attracted me are spread out on my work table and used as points of departure. Moving the ink around the plate, drawing the glyphs, letting them order themselves, that's where the magic happens.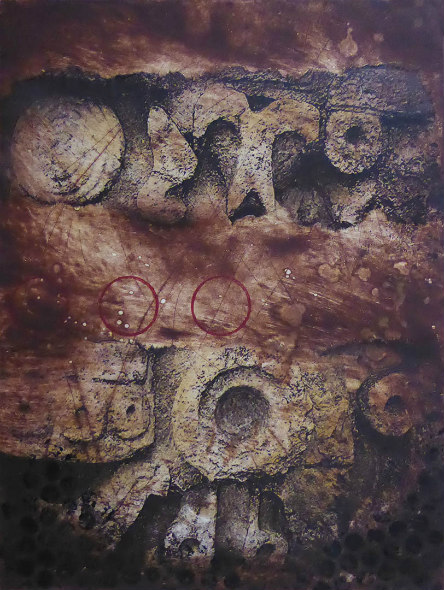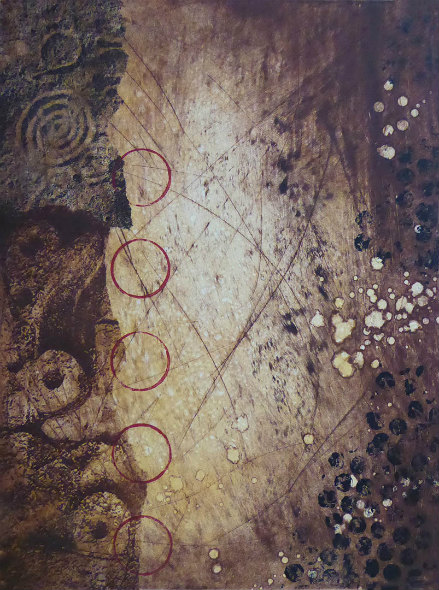 If you might like to visit, for comparison, note that Uxmal gets only 10% of the number of visitors that Chichen Itza receives each day: 2,000 vs 20,000. I visited Chichen Itza many years ago, when the numbers were much lower. They are both jewels, yet Uxmal is very special in my heart.
**************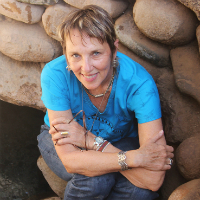 Glen Rogers is an internationally exhibited artist - painter, printmaker, public sculptor - with recent solo shows in Lima and Cusco, Peru. She has been living in Mexico for 17 years with a recent move to San Miguel. She teaches monotype print workshops and offers Art Vacations to locations such as Oaxaca, Guanajuato and Peru. Glen will participate in SMA's San Antonio Open Studios and will be presenting her book, "Art & Sacred Sites: Connecting with Spirit of Place" at the Literary Sala's August bookfair.
www.glenrogersart.com