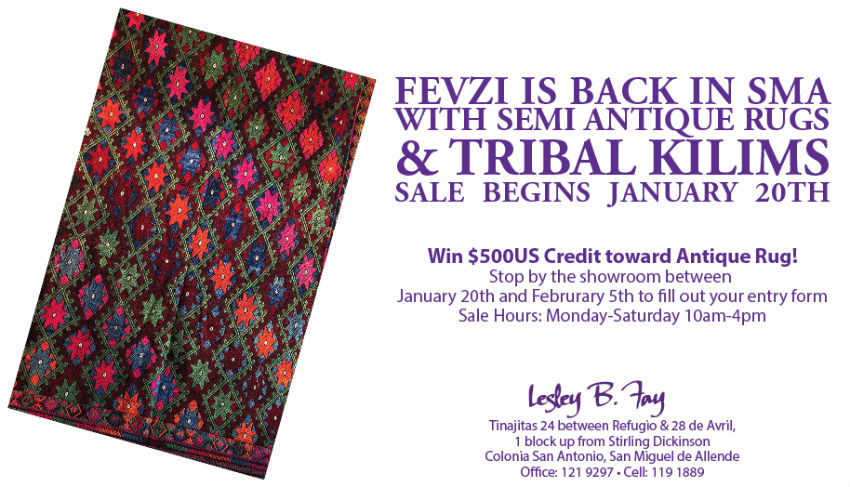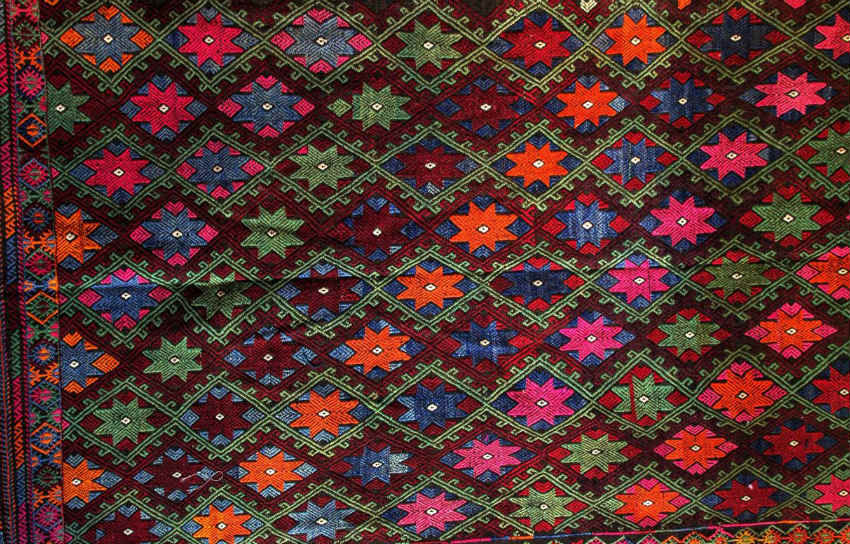 I have worked in the rug business all of my life. I was born into it. My father and my older brother were my first teachers. My family was always very good in repairing rugs, kilims and  sumaks.
Because I was born into it so I continue to work in it. I continue because I love it. You have to. It is a difficult occupation. If you only want to earn money it is not the business for you. In today's world there are other easier ways to make a living.
I learned from my father that the rug and kilim are history and culture. They are reflections of the life of those who made them.
I come to San Miguel to present Turkish/Anatolian tribal rugs, kilims and cicims, the last of which many people still do not know.
These involve the Kurdism and Mesopotamian ethnic, sometimes, prehistoric art.
Many people made a lot of money from the rugs and kilims they bought from my father, but my father never was a rich man. He was, however, rich in memories and experiences. He talked about how, when they heard that Hasan Hüseyin, my father, had found a very unusual piece, antique collectors came from the USA and Europe. That for him was a greater richness than money. He taught me that learning was not about buying and selling. To learn you had to travel and find the rugs. Once you have swallowed the dust of the rugs, then you cannot give up living your life around them.
One of my most important experience took place 34 years ago. It was a very cold, snowy, winter day. My father and I were in a very important village in East Anatolia. There we found a very simple, very primitive, small rug. My father was very happy. He looked me and said, "Son this is your chance and your lot," and he kissed my head. Then all the way back home he was very uncomfortable, worrying. He said to me, "We must be very careful until we sell it, because they will try to steal it from us." I asked him who? and why would they try to steal this small, ordinary rug? He smiled and said, "Sometimes to understand and to find the answer of why you have to wait with patience and live. Back home people came to see the rug. Finally, an important antique dealer bought the rug and the next day another world famous antique dealer came from Germany for that rug and paid $37,000usd for it. Then I understood, sometimes you have to travel, see and live.
I have many more interesting experiences to share with you, but I would like to do so not on this page, but face to face with you over a cup of Turkish tea or coffee. You are very welcome.