Wednesday, February 6, 4-7pm
Casa de La Noche, Organos 19
free
Ian Carter - closing
In the spring of 2014 my wife and I were having cocktails on our San Miguel patio: the sun was setting, the hummingbirds were buzzing and sipping nectar from the hummingbird feeder and the flowers. That was when we asked our landlord to allow us to spend 6 months each year in his house, which became our second home when he agreed to a long term lease.
I had retired the year before and the plans that I made included "getting back" into watercolours; learning to play the classic guitar; learning Spanish; finishing a book that I had started in 1979; and travelling.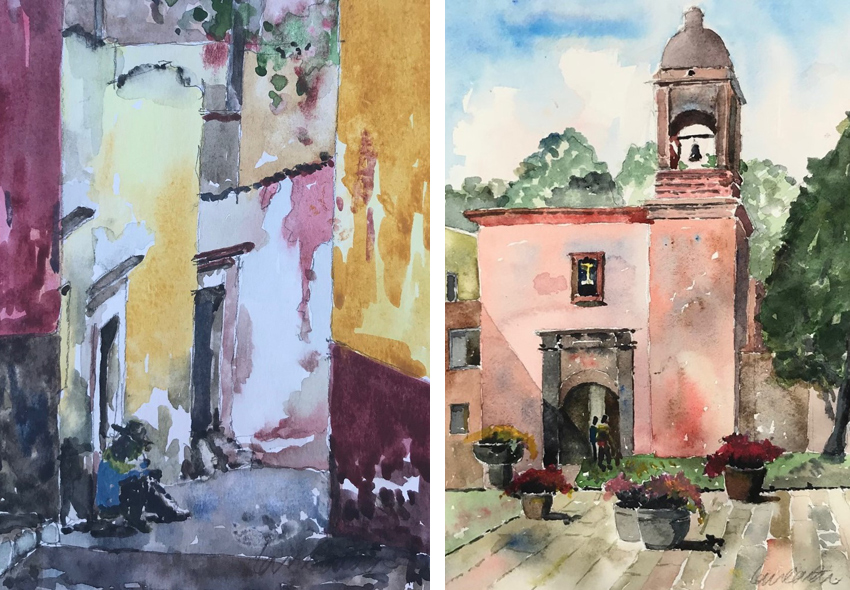 "Getting back" into watercolours was a struggle; and at times I thought I should try something else. Watercolour painting is a duality; a partnership, where I had to allow the watercolours to sometimes do their own thing. The pleasure in this is to harness the medium and let it play a role in the painting process.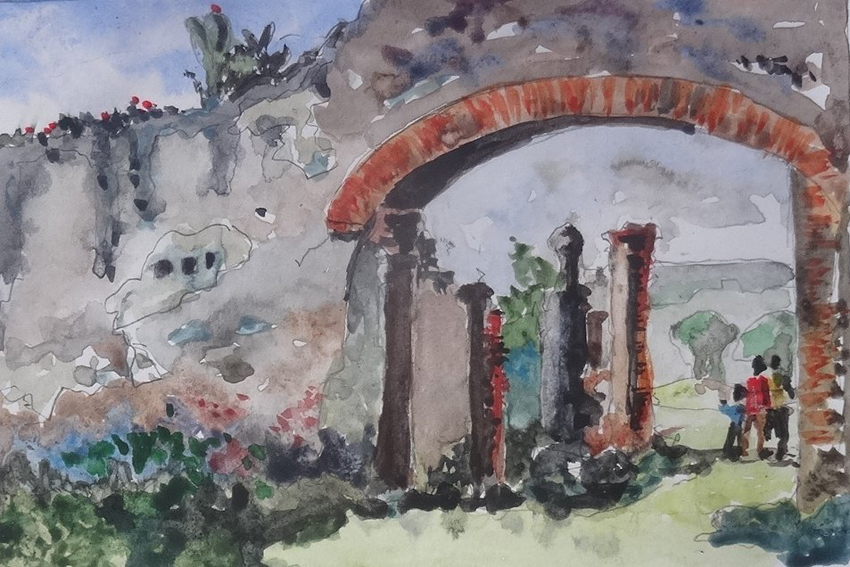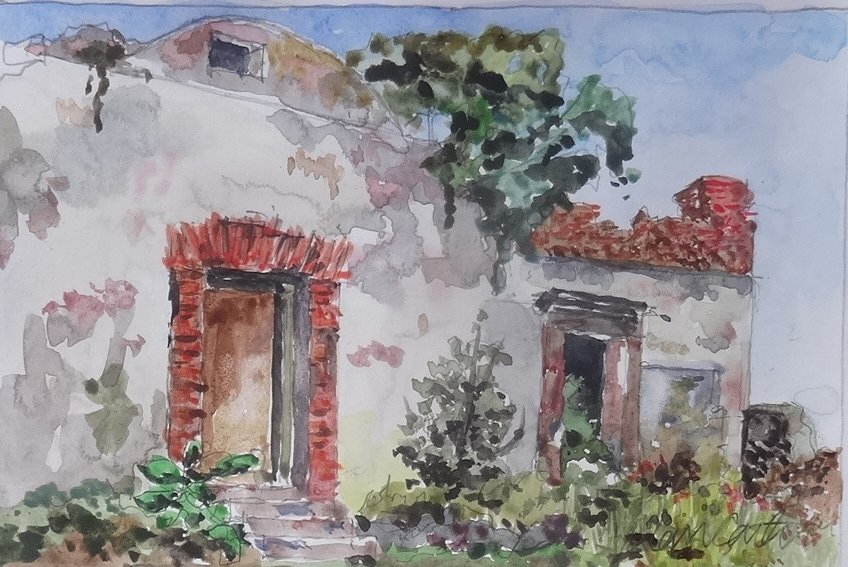 The art workshops I have taken since moving to San Miguel have been motivating and inspirational My various teachers in San Miguel and Vancouver challenging me to use several different mediums, including watercolour, acrylics and mixed-media. Since my return to painting, I have had three successful shows. Two in Vancouver and one in San Miguel. My fourth show will be at the Bordello Gallery, Organos 19, in San Miguel from January 12 to 30, 2019. I am also having a show in Vancouver from May 24 to 26, 2019.
We have visited many fascinating places in Mexico, including Vera Cruz, Xilitla, Oaxaca and Puebla.

My show includes an introduction to "Imagined Landscapes of Mexico". These paintings are remembered from actually visited places in Central and Southern Mexico. First I sketched and photographed these places and then painted them. They are acrylic, and acrylic with mixed-media. The new watercolour paintings are of San Miguel de Allende and of surrounding areas. In these, I tried to capture the spirit, colour and culture of San Miguel and although the scenes are certainly recognizable as real streets and buildings, they are not like photographs, they are impressions of very special places and moments in our lives.
carterian86@gmail.com