Saturday, January 25, 4-8pm, fashion show 5pm
Z Gallery, Mesones 38
free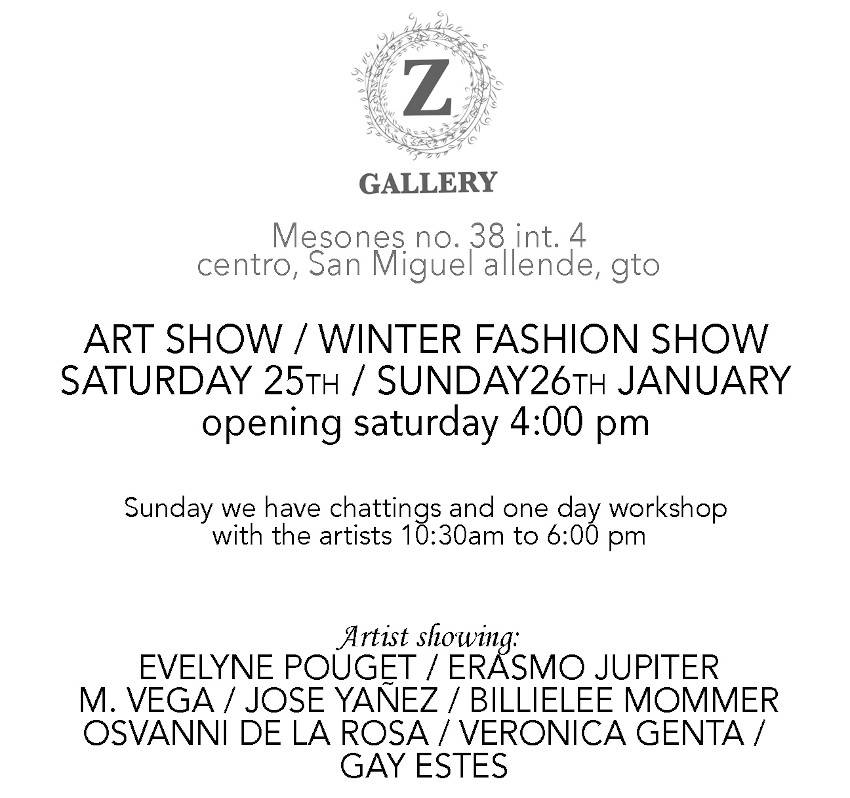 The event will start at 4:00pm on Saturday, Jan 25 with an art opening featuring the work of M.Vega, Evelyne Pouget, Erasmo Jupiter and Jose Yanez followed by a great fashion show of winter collections by designers Jose Yanez, Billielee Mommer, Guy Estes, Osvanni Della Rosa y Veronica Genta... It will continue on Sunday with an artist reception and a chance for all to talk about their process and a workshop.

Come and visit the gallery, bring your "art lover friends"and get a chance to buy some of the best art in San Miguel De Allende.
Sunday, January 26
12-2pm Mindfullness Workshop, Erasmo Ortiz
3-4pm Chatting About Fine Arts and Prints, Everything You Need To Know, Mariana Vega
******
******
Featured Artists
Billie Lee Mommer soft sculpture, fashion
Jose Yañez Fashion creator
Osvani Della Rosa fashion handmaded designs
Veronica Genta woven fashion
Gay Estes hand painted silks and cotton
A través de los ojos y la cámara de Evelyne Pouget, se revitaliza la magia de los colores del pueblo mexicano.
Mariana Vega is showing her contemporary art collection 
Erasmo Ortiz art works 
Erasmo Ortiz Palacios
******
******
Mariana Cervantes Vega.
 
Bachelor of Arts from the University of Guanajuato. born on May 27, 1986, originally from San Miguel Allende. Dedicated to photography, painting, curating and cultural diffusion mainly in the city of San Miguel, Mexico and Guanajuato, Gto. It has numerous exhibitions and a wide artistic production of painting, photography, illustration, with topics of social, ecological, political and historical interest. 
 
"Photography and painting are my favorite places, they are my home, where I find freedom, in each work I seek to create a connection with the viewer of memories and experiences about different topics through the image."
******
******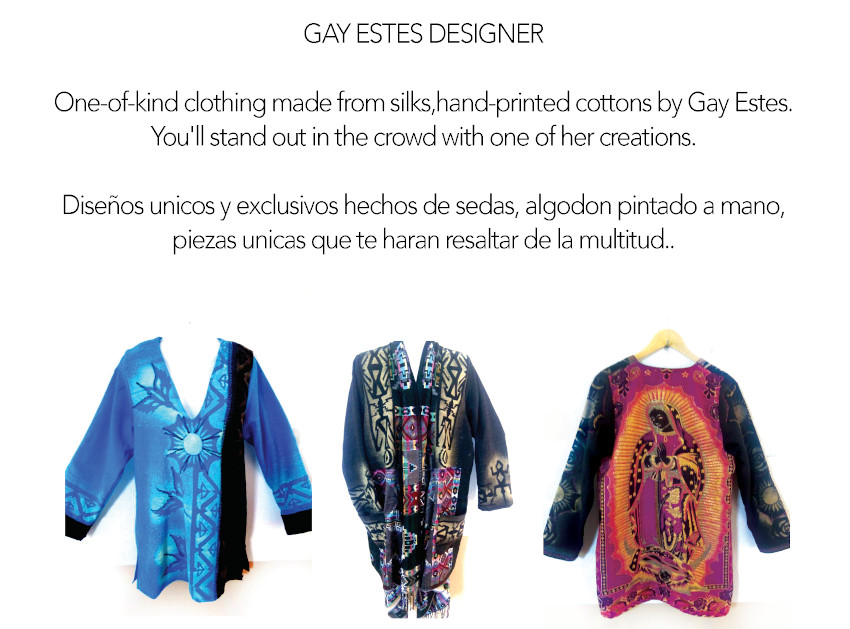 Gay Estes Designer
One-of-kind clothing made from silks,hand-printed cottons by Gay Estes. You'll stand out in the crowd with one of her creations.
******
******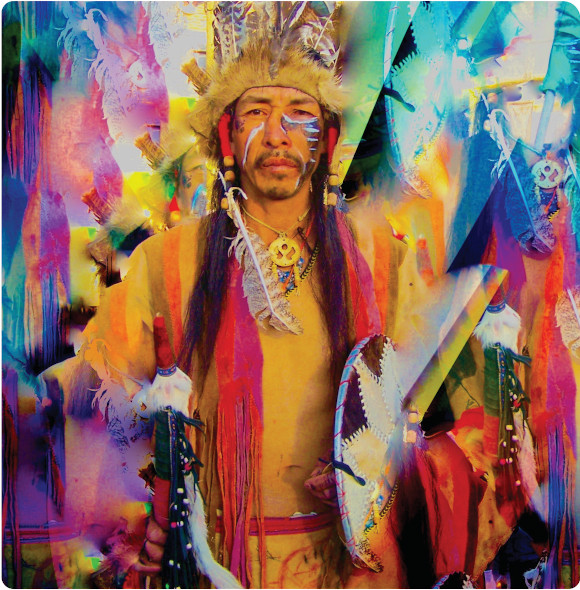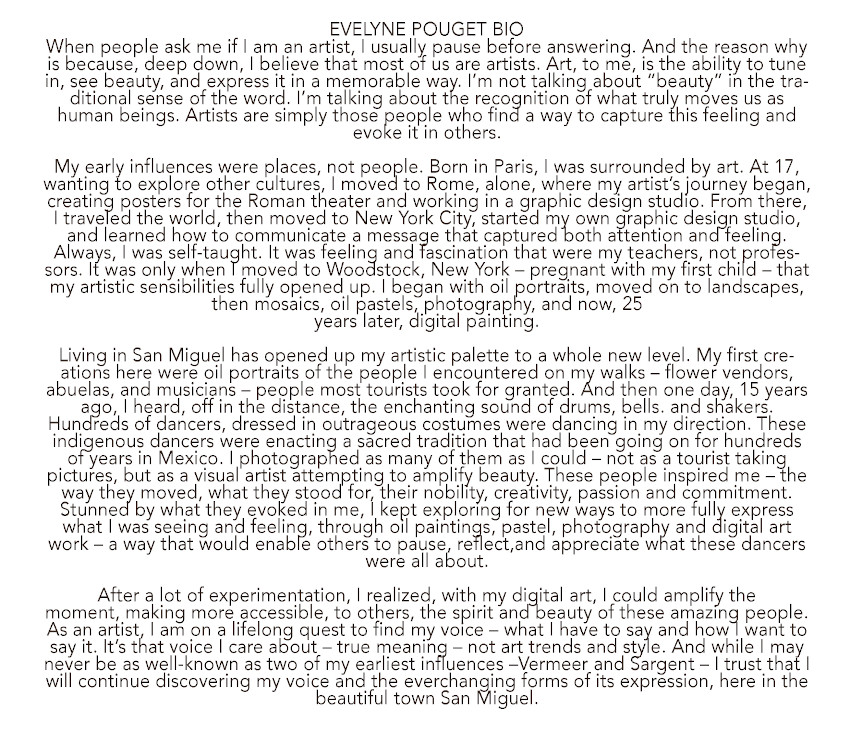 ******
******
Chris Martin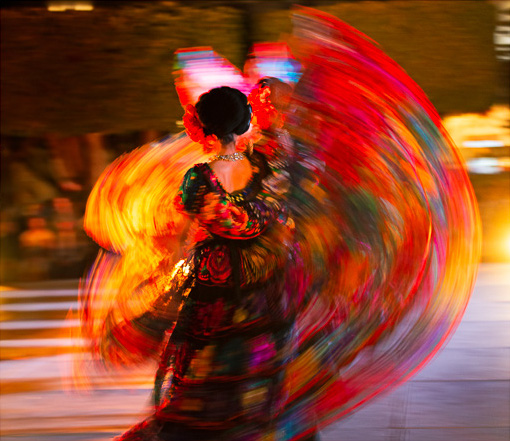 "I am a retired graphic designer living full-time in San Miguel de Allende. Most of my career I thought of my photography as a hobby, but it's difficult for it not to become a passion when living in such a beautiful and exciting city like San Miguel. The people, the colors and architecture of San Miguel (and Mexico) are a photographer's dream."
******
******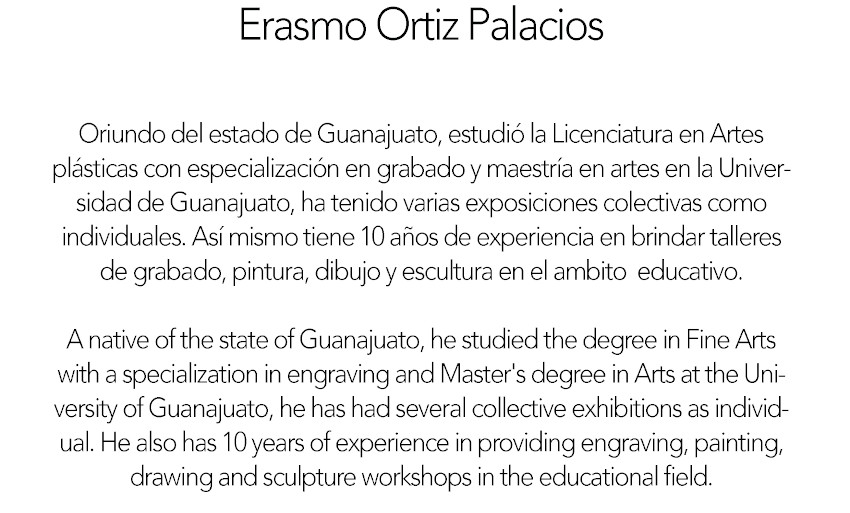 ******
******
Sunday Workshop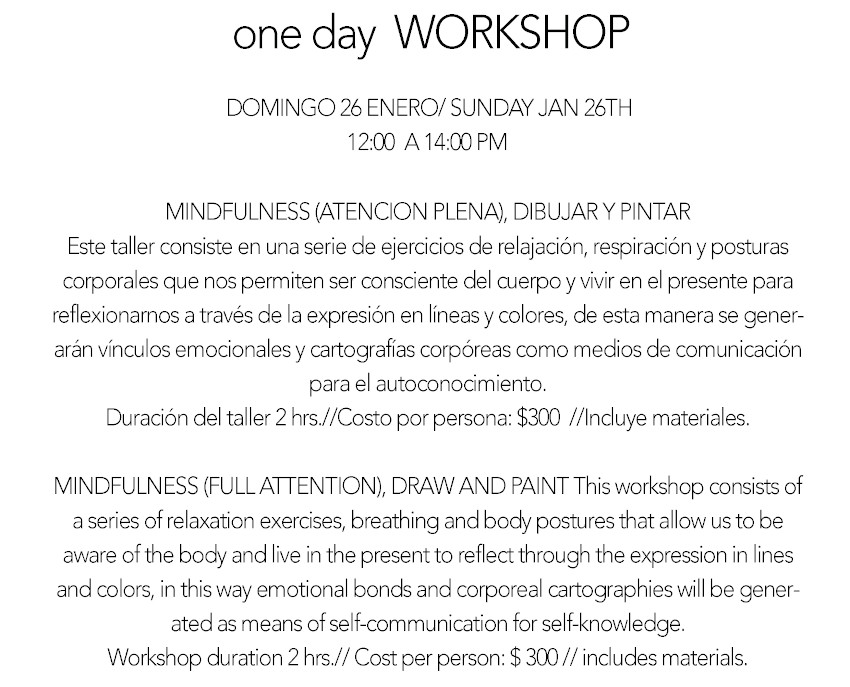 ******
******
INFO ABOUT THE GALLERY
"Z GALLERY IS LOCATED IN MESONES NO. 38 CENTRO SAN MIGUEL ALLENDE..CONTACT INFO_: 4151388360
1. What is the concept/theme of Z gallery?
Z gallery is a contemporary art gallery for small format art Works featuring artist froom all arround the world..
2. What differentiates Z Gallery from other SMA galleries?
Z galle have the commitment of showing contemporary art pieces..not just comercial, with a conceptual content
3. What was your inspiration to launch Z Gallery?
The fact of having more spaces for show art is always inspiring.. I found that Z on its most primitive way means weapon...for me and I guees for all the artist, the art is precisely that, a weapon in favor of real freedom, the fredoom of express and communicate... we as a artist we have the desire but the commitment of give messages trhoug the creations..so I am very happy of having the Z gallery with us..because represent more chance to give away our messages...like a trench..
4. How would you describe the kind of art/content you feature in the
gallery?
Contemporary , original, easy to take, good quality conceptual and technically..made it with heart!!!
6. What is the range of fees for the art featured in your gallery?
From $380 pesos to $8500 peso
7. How is the art scene, in SMA, changing?
more and more gallerys, artist are coming.. but here in san Miguel I see just a few with real contemporary art..i think the art scene is not changing..actually I think we are in sinking in the commercial, material empty art production at least ... I think artist arriving just wanted to fill they pockets in exchange of nothing value... ten years ago I meet artist real ones , old ones making an scene, creating a artistic lifestyle in sanmiguel...now I don't see that.. may be I am wrong..but at least the 70% of the gallerys I know are filled with fridas, horses, streets of sa miguel, etc etc..cliches