***********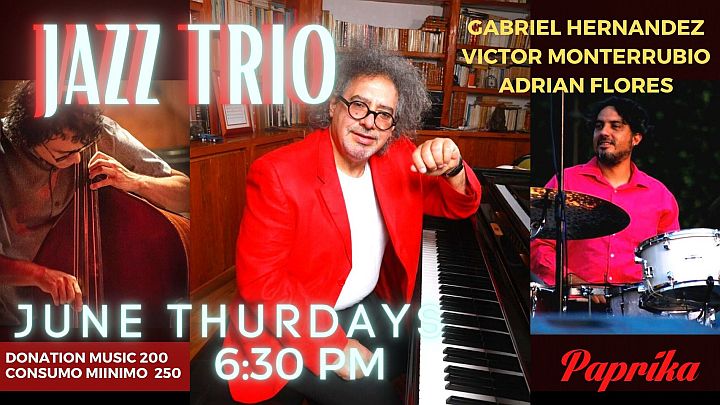 Gabriel Hernandez, Victor Monterubio, Ruben Olvera
Thursday's
6:30 PM – 8:30 PM
***********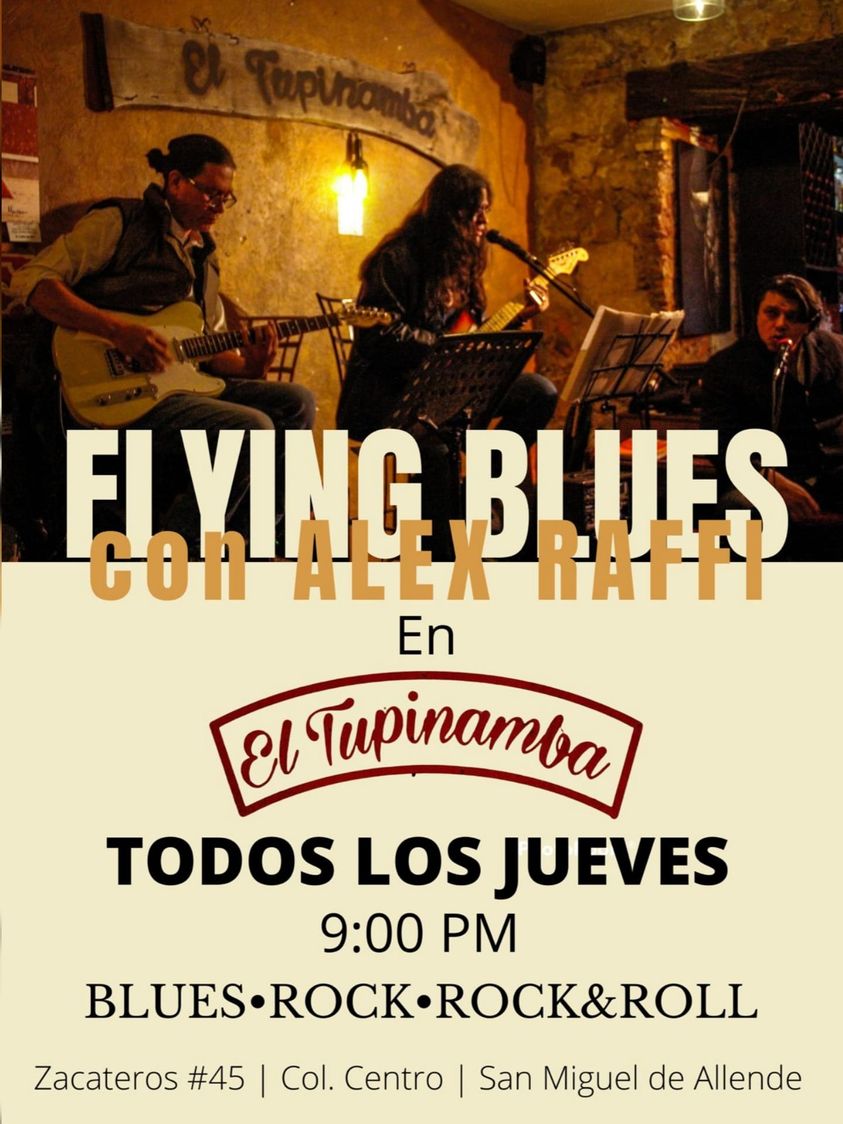 ***********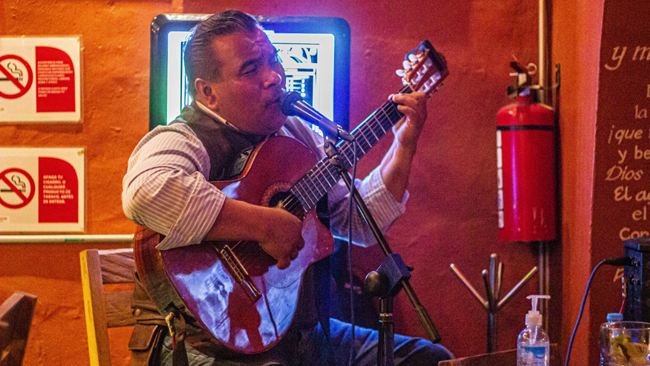 Rancheras de cantina
Thursdays, Fridays, Saturdays, Sundays, 9-11pm
La 21Unica, Jesus 23, 415-152-8800
***********
***********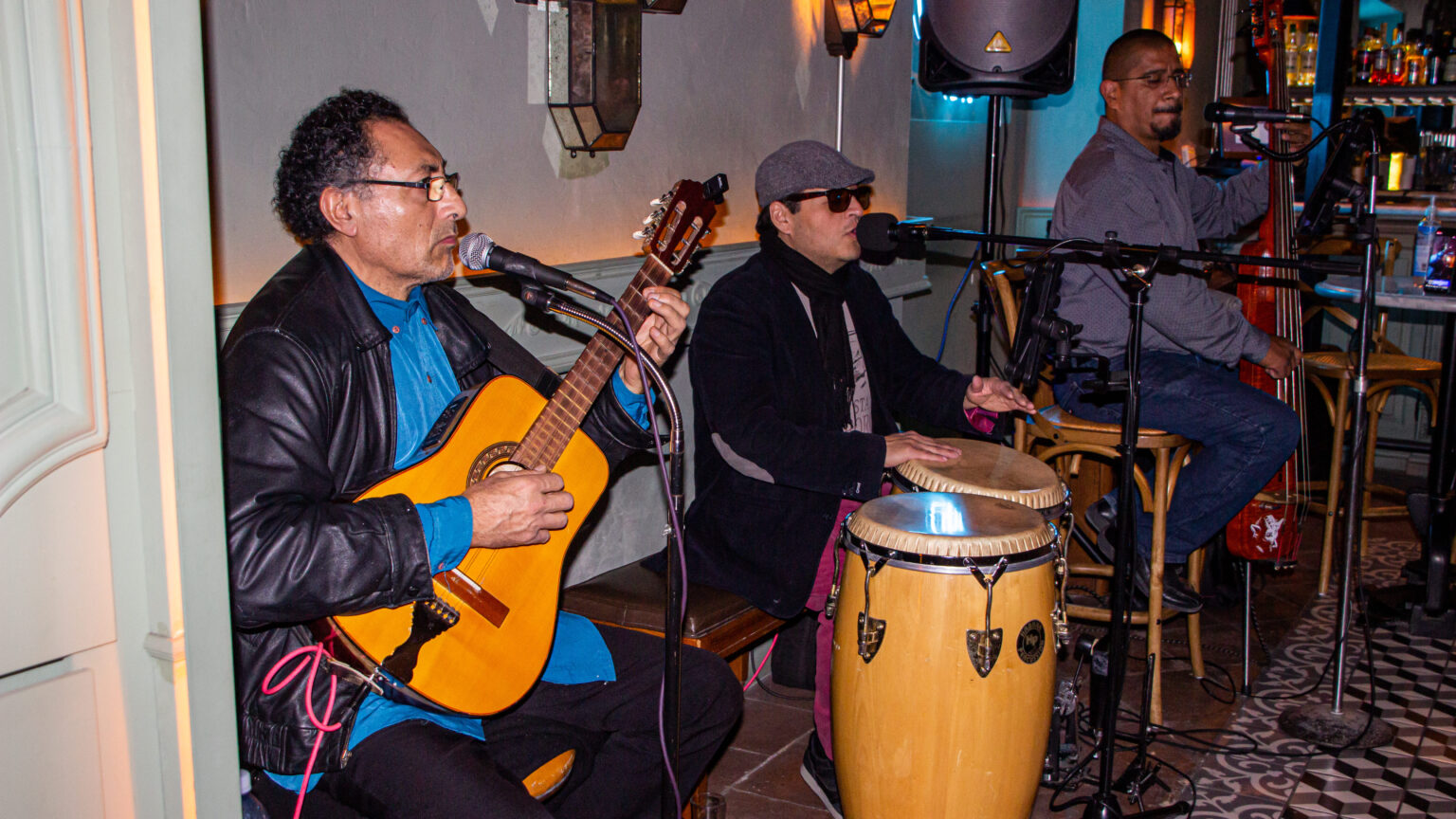 Salsa Fridays, Saturdays, Sundays, 9-11pm
Baradero, Cuadrante 30
415 688 3074
***********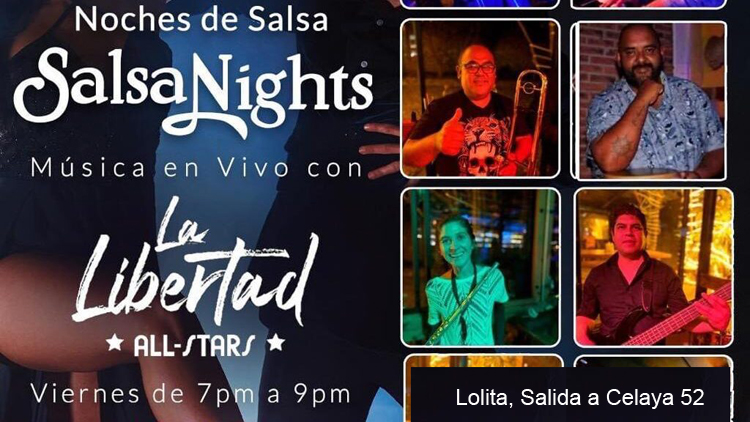 ***********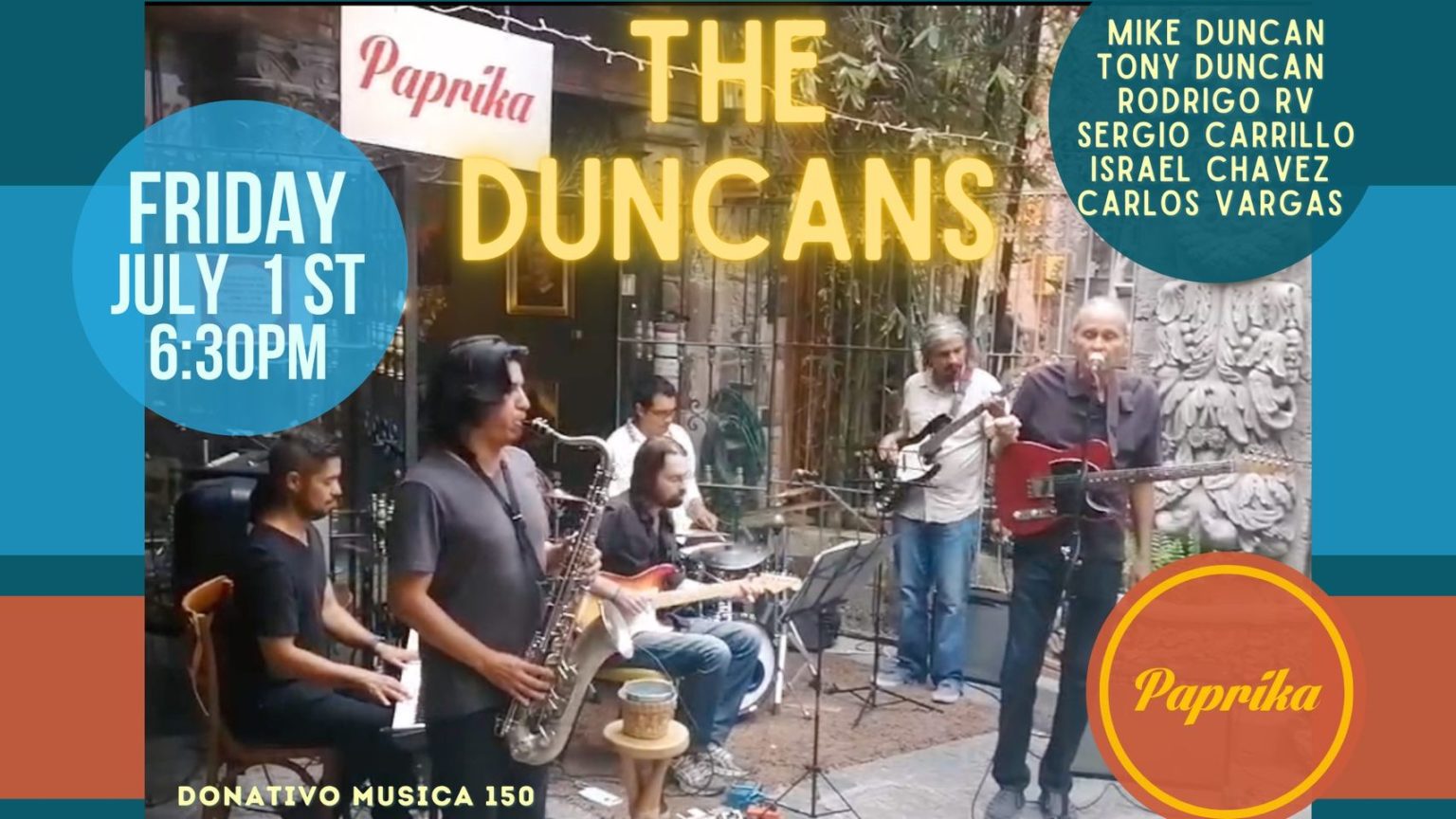 ***********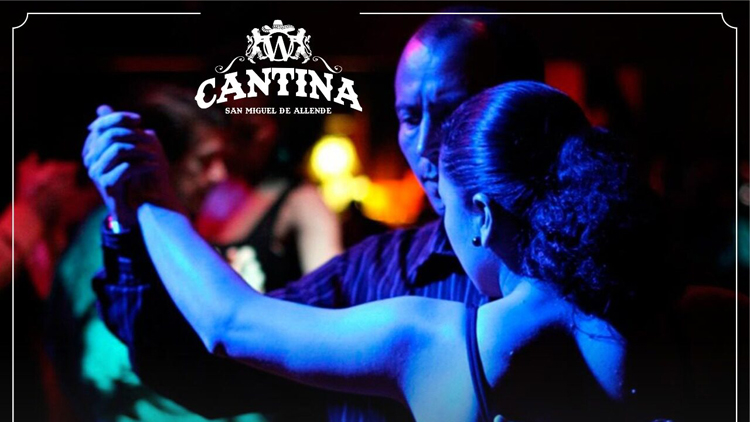 Fridays 7-11pm, Live music, following latin rythms dance class, cover $60, paying the dance teacher. W Cantina SMA, Salida a Celaya 6
***********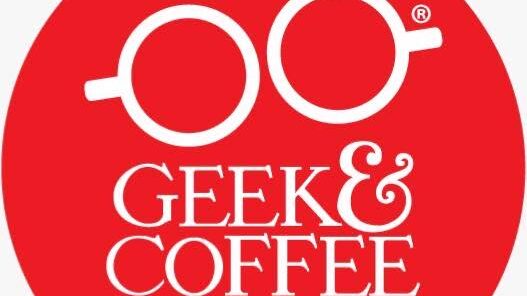 17-year-old drummer and percussionist.
Loves to play rock, blues, jazz, latin, country, funk, reggae, world music, fusion, and more.
Saturdays, 5-7pm, Geek and Coffee, Fabrica la Aurora
https://www.facebook.com/search/top?q=mo_drumming
***********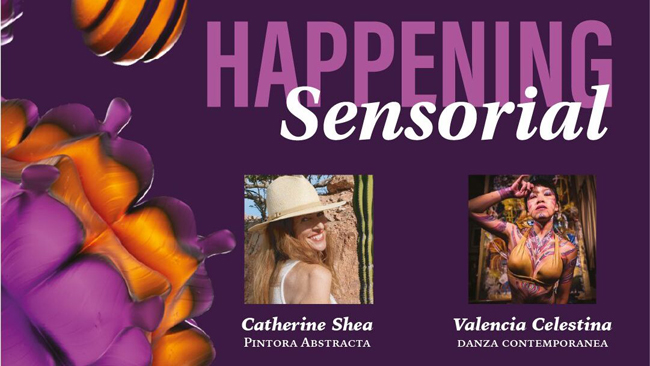 Antonio Lozoya, Catherine Shea, Valencia Celestina
Saturday 8-10pm
Cover, Reservations required / Reserva con anticipación, Cupo Limitado, 4151402255
Café Murmullo, Ancha de San Antonio 24, Zona Centro
***********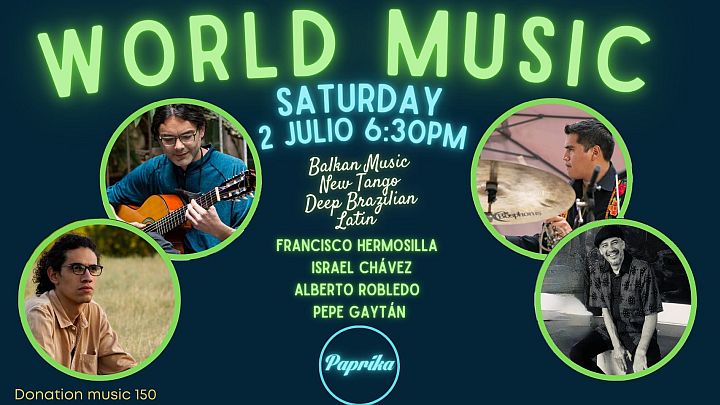 ***********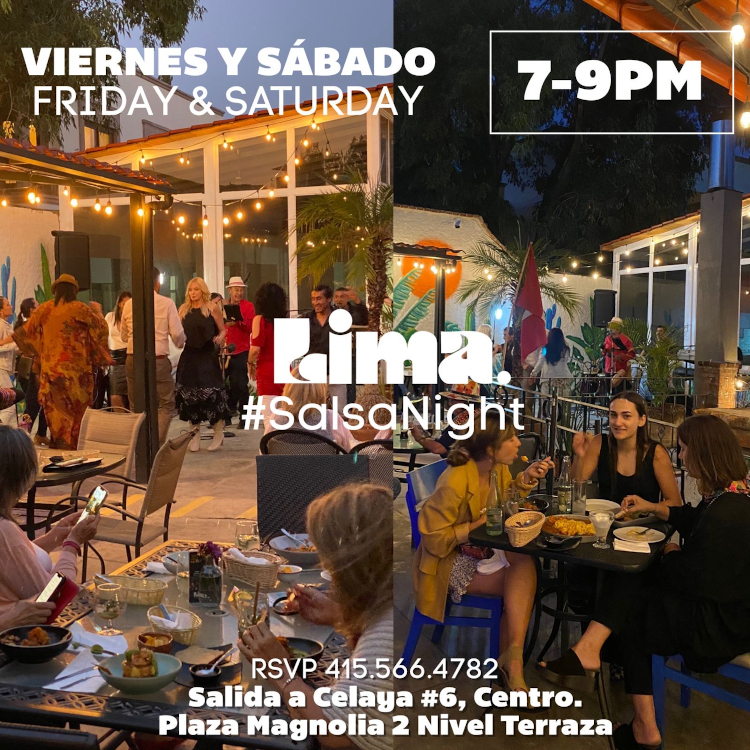 ***********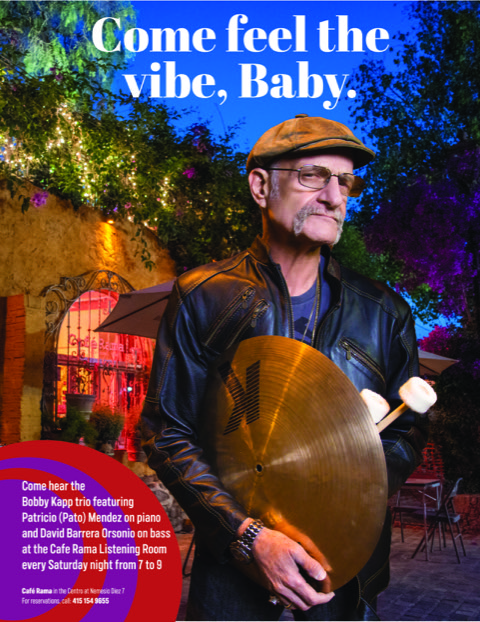 ***********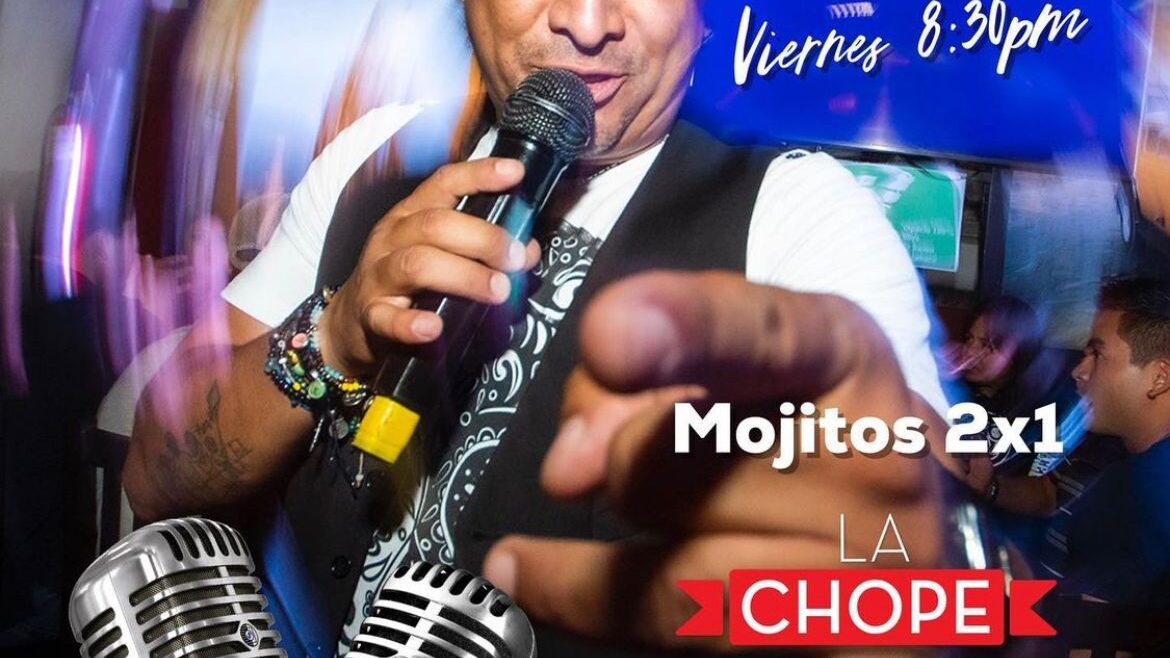 Friday 8:30pm and Saturday 12:30am, Karaoke Con Adal, La Choperia, Canal 21


***********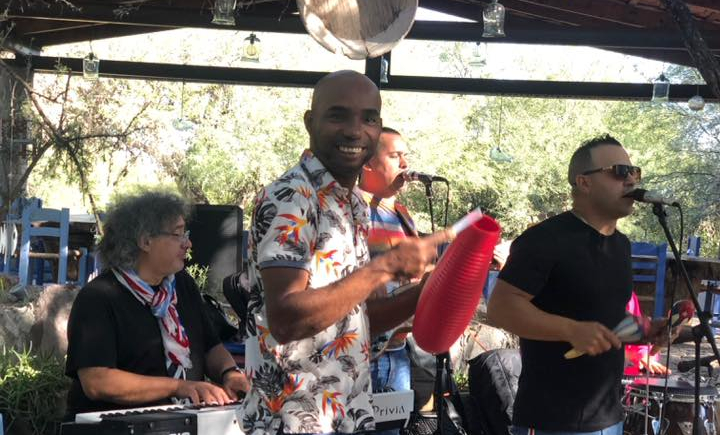 Music Friday, Saturday, Sunday - call for their lineup.

Usually it is:
Friday - Xavier Gibler
Saturday (3pm) - Gabriel Hernandez and band
Sunday (3pm) - Los Mavericks

Coyote Flaco, Carretera al santuario de Atotonilco km 2
Reservaciones al 415 1397653. Carretera al santuario de Atotonilco km 2.Pet Friendly
***********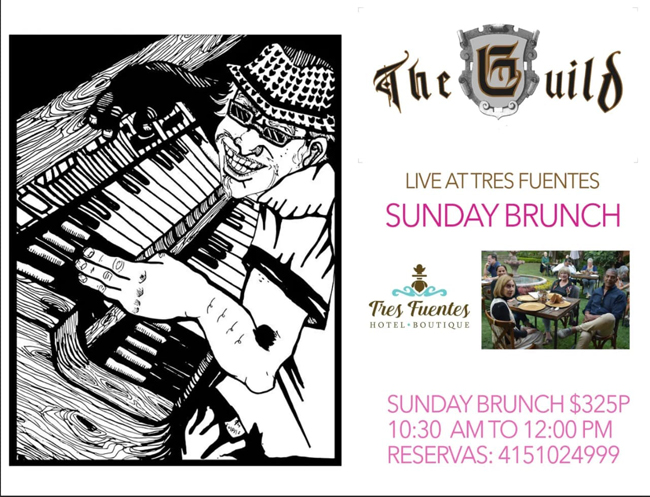 ***********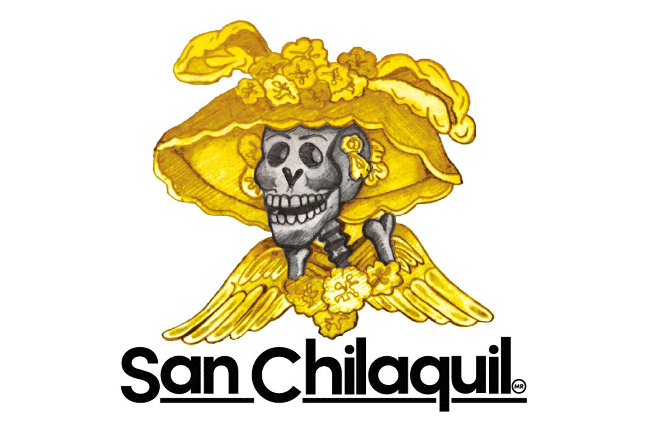 Sunday Jazz Brunch, 12-2pm
***********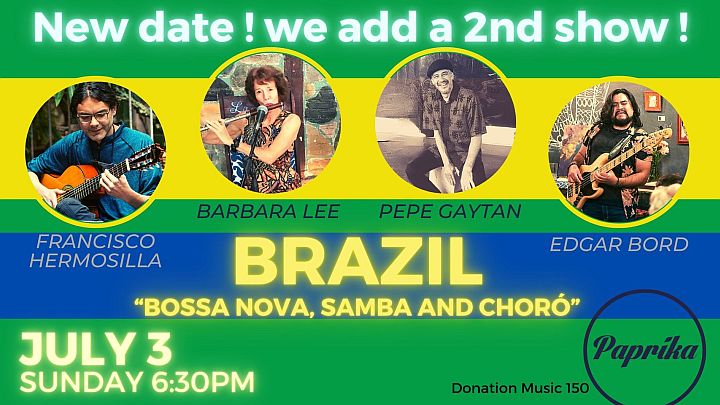 ***********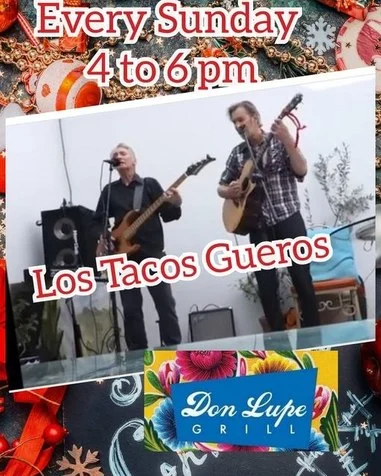 Serge Gamache is a virtuoso guitarist who plays and sings in many styles, including Latin songs. Dean Rossi is a veteran bassist and vocalist with decades of experience playing many styles of music. Their song list includes music from the big bands, 50's, blues, classic rock and pop, country, and gypsy. There's lots of harmony vocals and even some background music loops. You'll find yourself singing along and getting out of your seat to dance.

www.facebook.com/serge.gamache.1/posts/10223927689357559




***********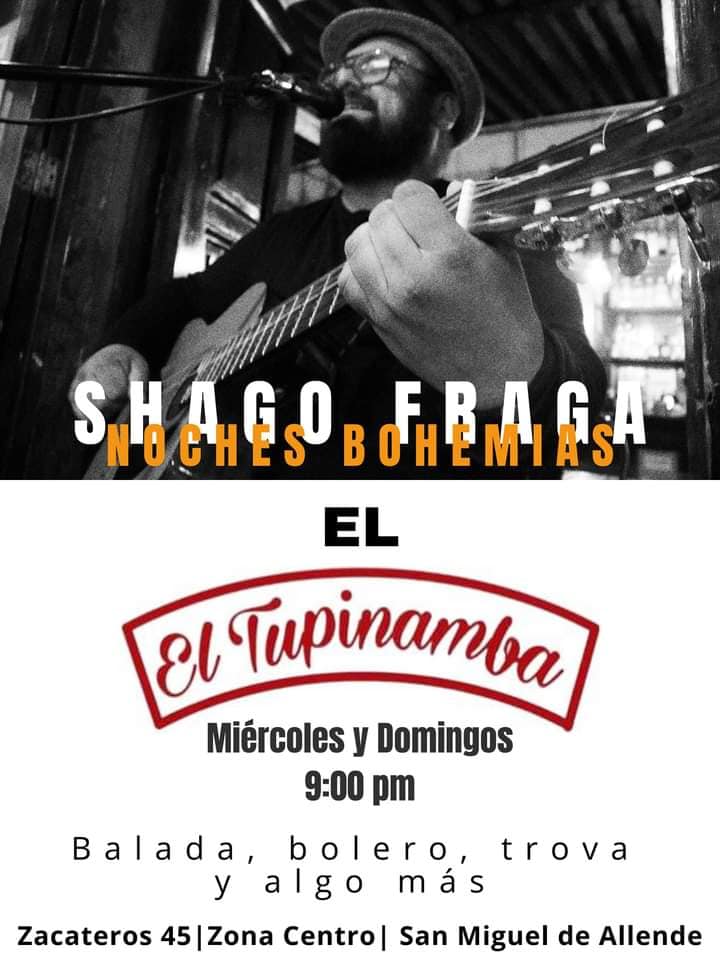 Sundays and Wednesdays
***********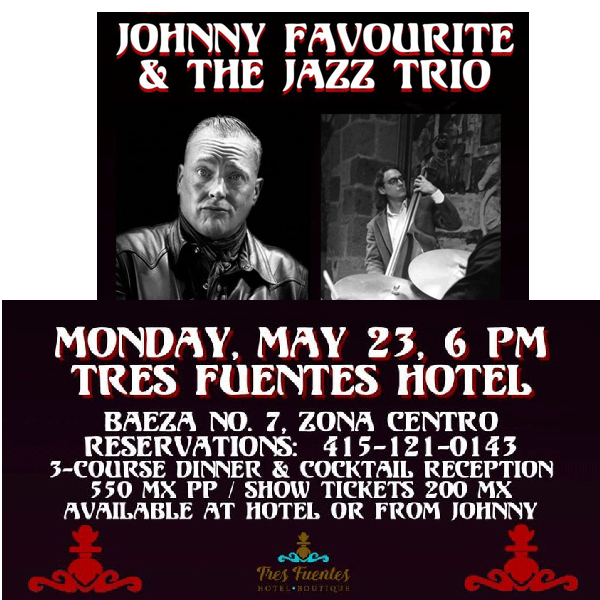 ***********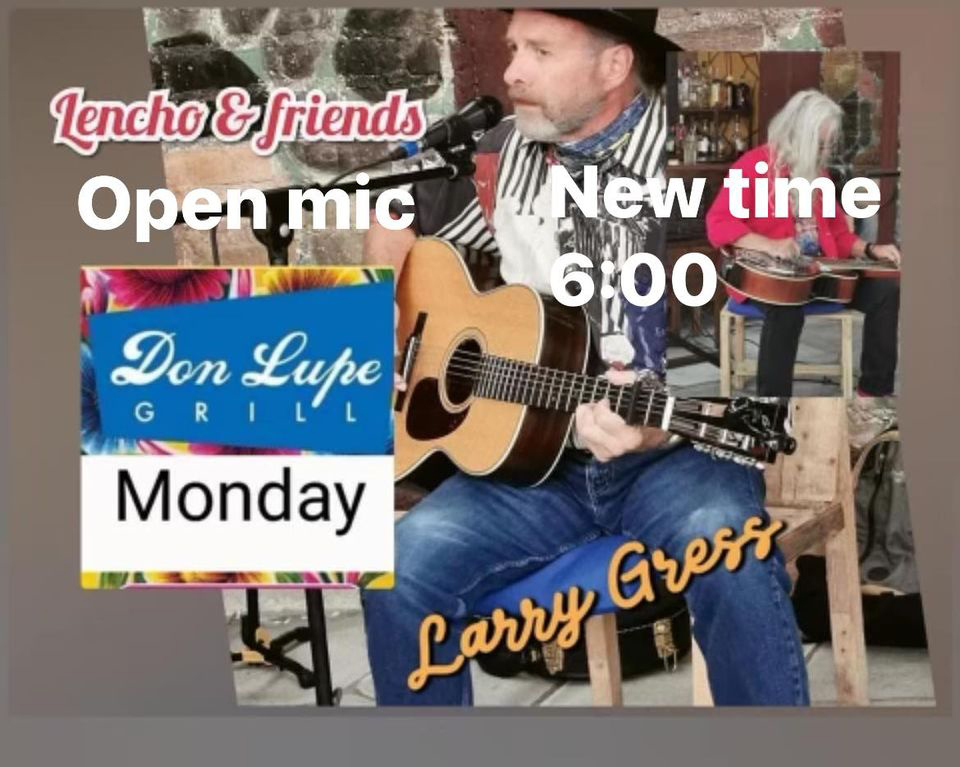 Don Lupe, 4151300875 or donlupegrill@gmail.com
***********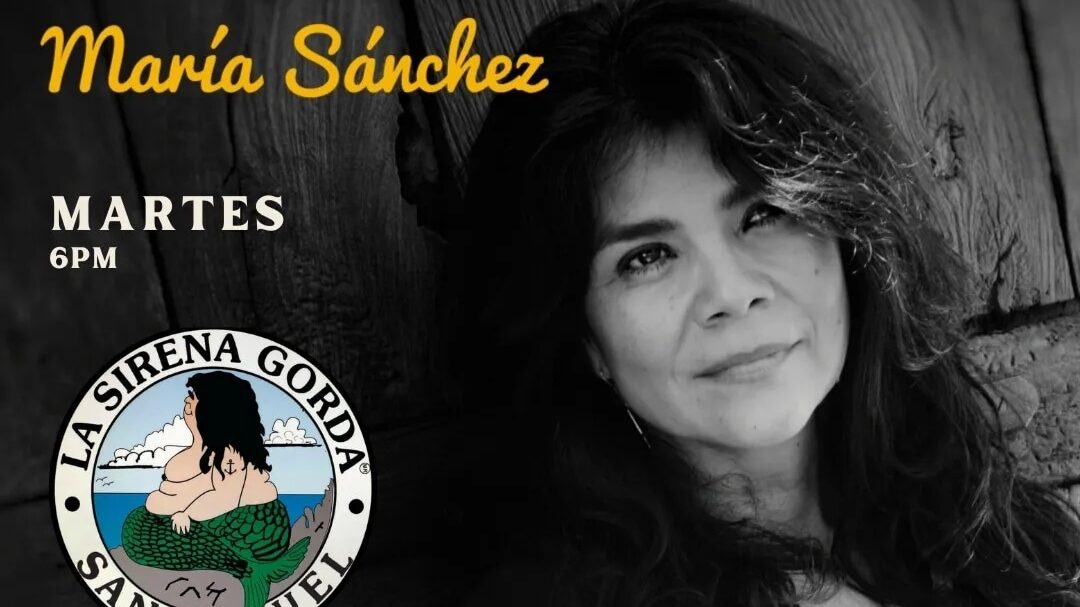 Tuesdays, 6-8pm

Martes para disfrutar San Miguel y la música. De Sergio Méndes, Jobim, música de latinoamérica y México. María Sánchez - voz Patricio Méndez - piano Rubén Olvera - Bajo Victor Monterrubio
***********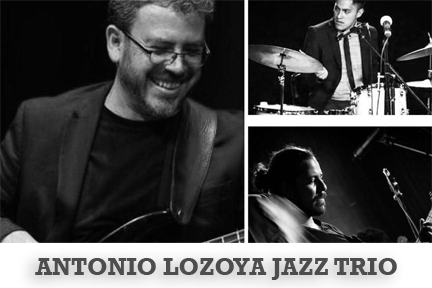 Every Tuesday
Hija de Manatial, Correo 14

Enjoy a night of jazz with bassist Antonio Lozoya's trio, made up of Armando Cuevas on guitar and Isidro Capilla on drums!
They perform music from various genres such as swing, funk, samba, Latin jazz, blues, R&B and calypso.
***********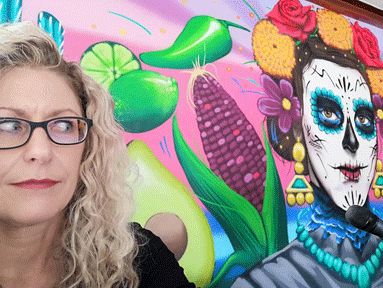 Karaoke with Annie
Every Tuesday 8pm, La Choperia, Plaza Colonial, Hernandez Macias 21
Martes de Karaoke en La Choperia
Drink Specials
***
Every Friday 6pm-10pm
Stirling Dickinson 28, Col. San Antonio
No cover, drink specials, street parking
Todos vengan para cantar con Annie en Trina Cantina los viernes desde 6pm hasta las 10:00pm!
.
Habrá promociones incluyendo chelas en $25 y cocteles en $60.
.
Come and sing with Annie at Trina Cantina on Fridays from 6pm until 10:00pm!
.
Promotions include national beers for $25 pesos and rail drinks for $60 pesos.
.
Stirling Dickinson #28, Col. San Antonio. Mucho espacio de estacionamiento cerca. In the little hotel at the end of the street. The lot is closed but there is plenty of street parking nearby.
***********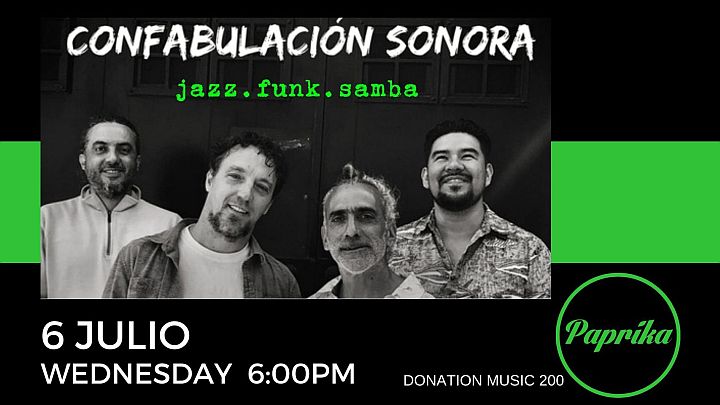 ***********
Latin, Jazz... Mercado del Carmen
Wednesday May 18, 7-8:30pm, free, Mojitos 2 X 1 toda la noche,
+52-415-133-7836, Pila Seca 19
***********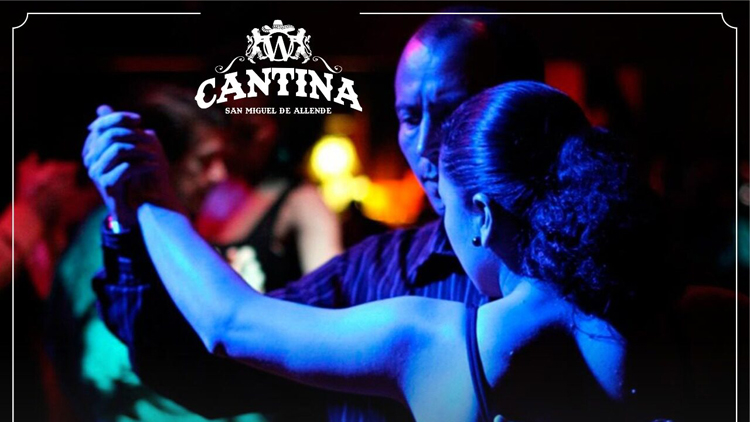 Wednesdays 7-8pm Salsa, Bachata, Cumbia & other latin rythms dancing class Reservations required, 984-182-4599, cover $60, paying the dance teacher. W Cantina SMA, Salida a Celaya 6
***********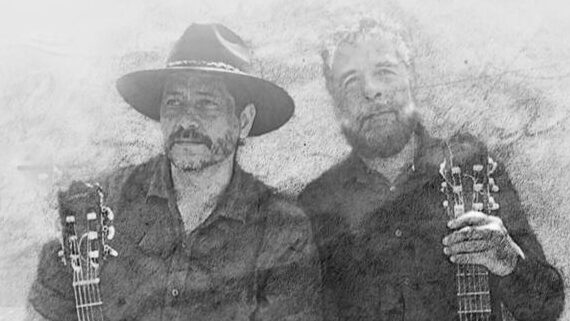 Megitanos
La Sirena Gorda, Umaran 8 Wednesdays 7-9pm, 415-151-8619
***********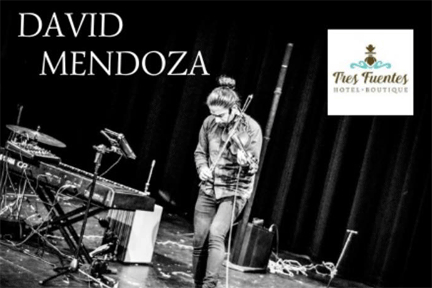 David Mendoza presents "Live at Tres Fuentes Hotel"
Every Wednesday, Reception 5:30pm, Music 6:00pm
Tres Fuentes Hotel Boutique, Baeza 7
Music & Dinner, $250 pesos cover, $300 pesos minimum consumption
***********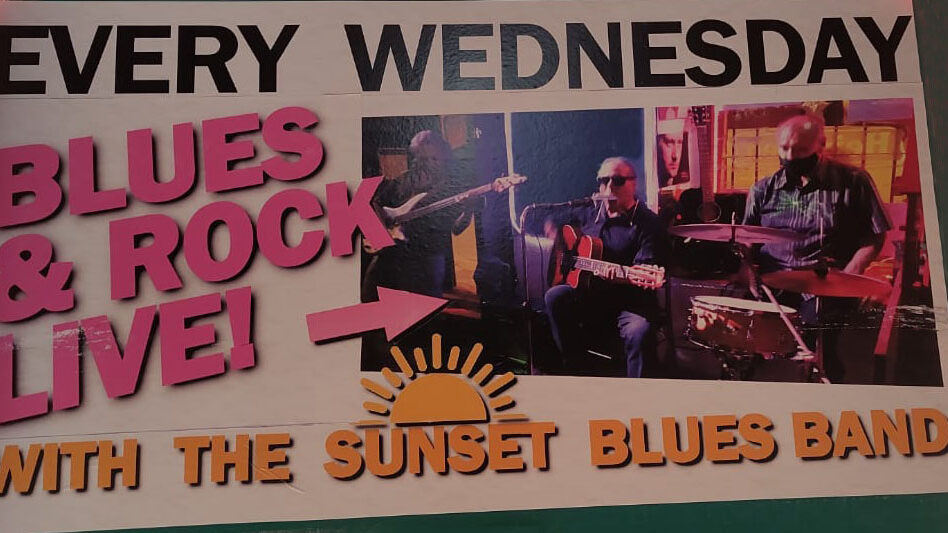 Wednesdays, 8:30pm Dean Martini's Little House of Blues,Hidalgo 29
415 154 9498
***********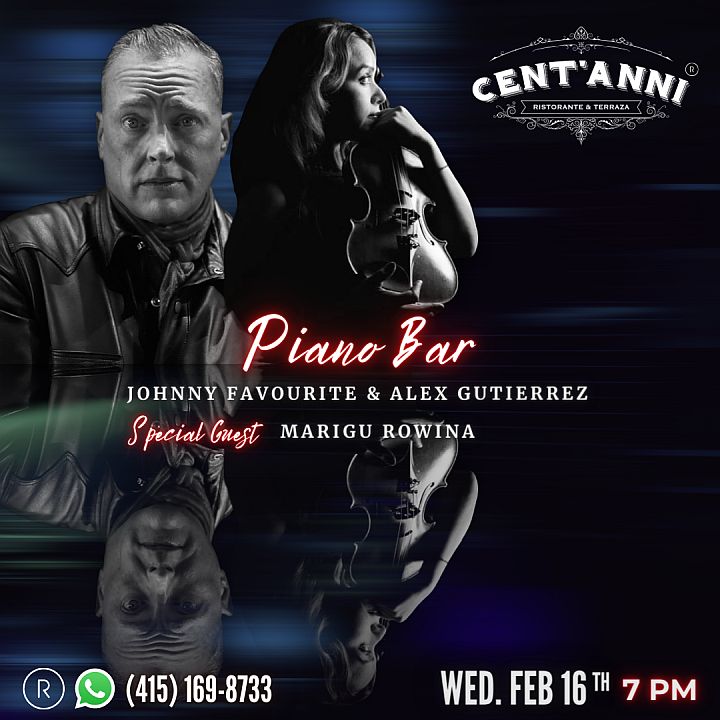 ***********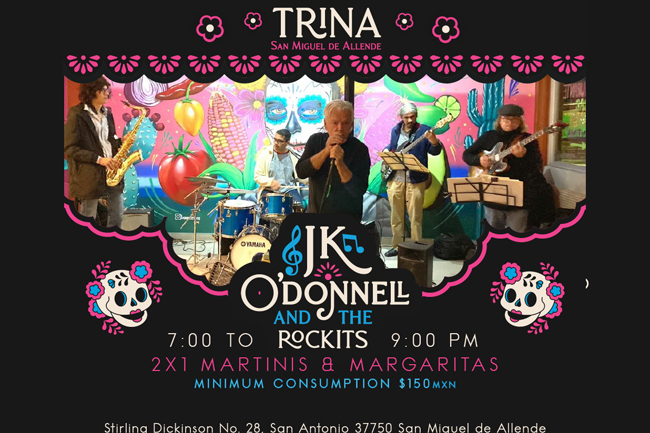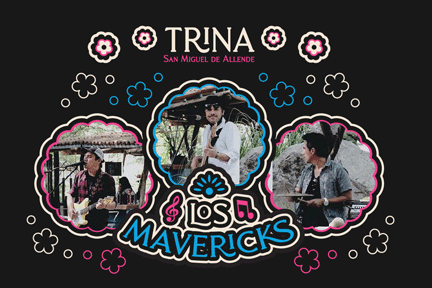 Every Thursday at Trina Cantina SMA we bring you live Rock & Blues. Sometimes it is Los Mavericks.

Drinks Special: 2×1 Mojitos & Margaritas
Band Performs: 7-9pm (Open until 11pm)
No Cover Charge, Minimum Spend: $150mxn


***********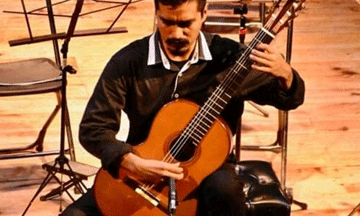 Concert: Classical Guitar La Biblioteca
Thursdays 6pm
Sala Quetzal, Biblioteca, Reloj 50A
$200 pesos
Tickets available at the Theatre Box office
Miguel Angel Omaña, is a guitar player, studied at the National Conservatory of Music of Mexico. He won many beginner, intermediate and advanced level internal guitar contests, from the third place, up to the first one in various national festivals.
The capacity of the artist to transmit through music any kind of feeling which comprises from compassion, excitement, happiness, love, heartbreak, anger, madness up to frustration, are mental or emotional states of well and/or bad being that we can understand as a "feeling". On the other hand, a physical expertise to execute a clean and fast performance when playing a musical instrument, is what we can understand as a "virtuosity", in order to convey the technic to the highest level as possible in accordance to the interpreter capacity…
Miguel , has developed unique skills according to his personal talents, and therefore, he is very glad to offer an special recital.
***********