***********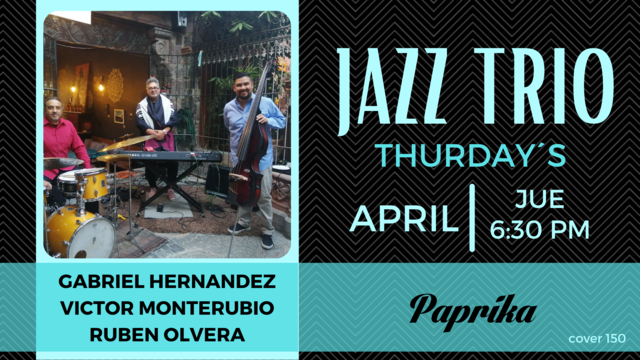 Gabriel Hernandez, Victor Monterubio, Ruben Olvera
Thursday's
6:30 PM – 8:30 PM
***********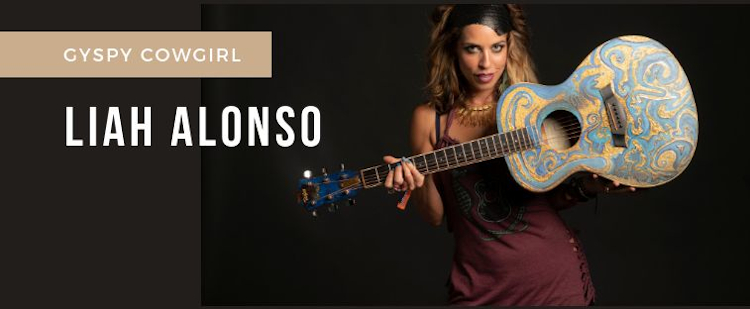 Liah Alonso – Acoustic Delights, Songs with Social Distancing
Every Friday, 7-9pm
The Belmond, Casa Parque
***********
***********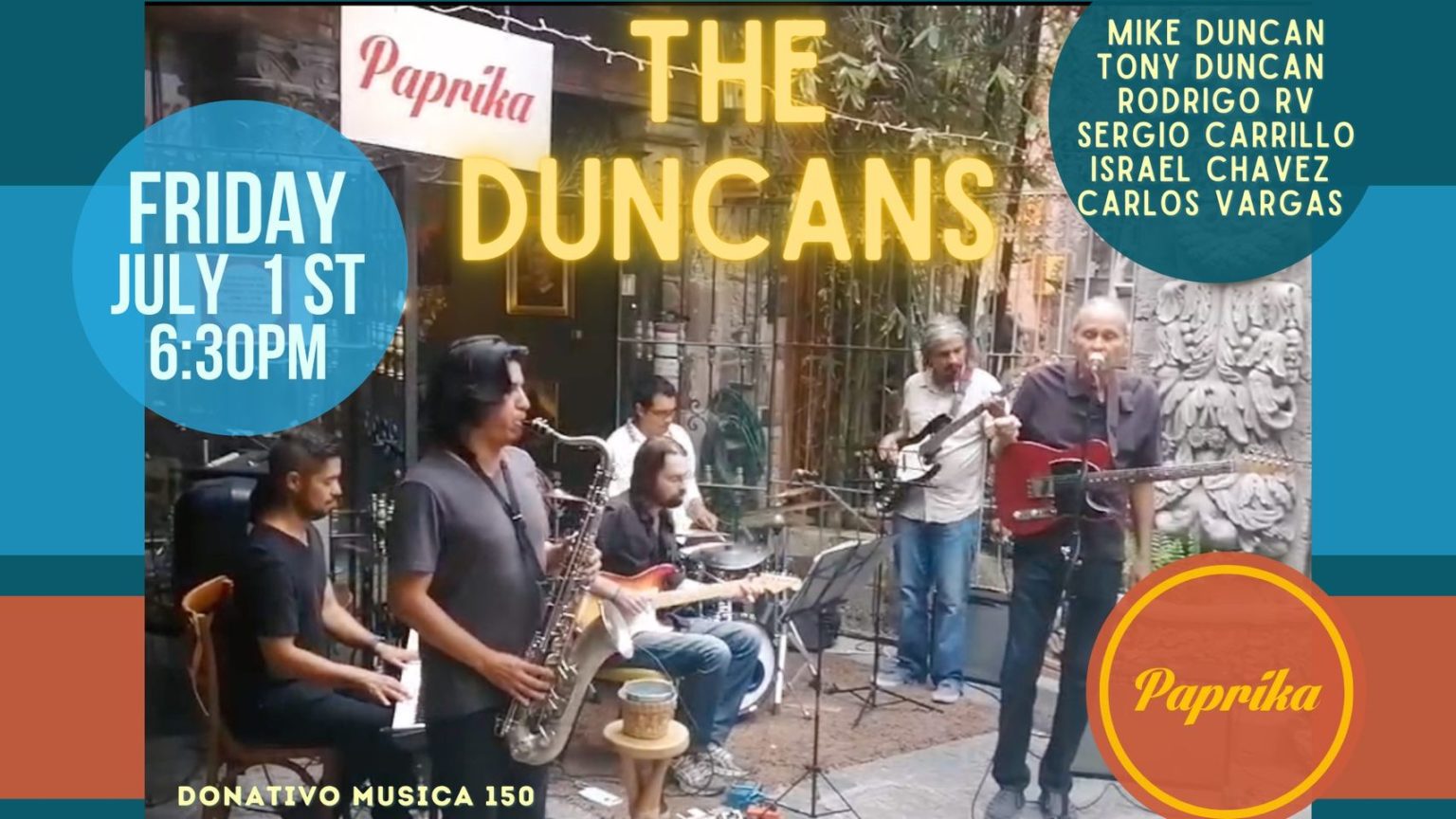 ***********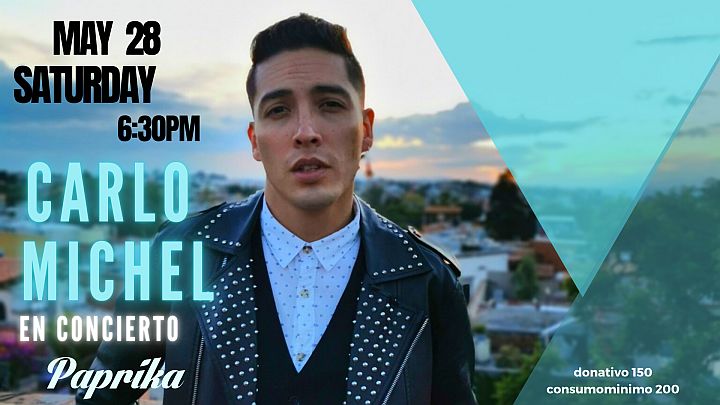 ***********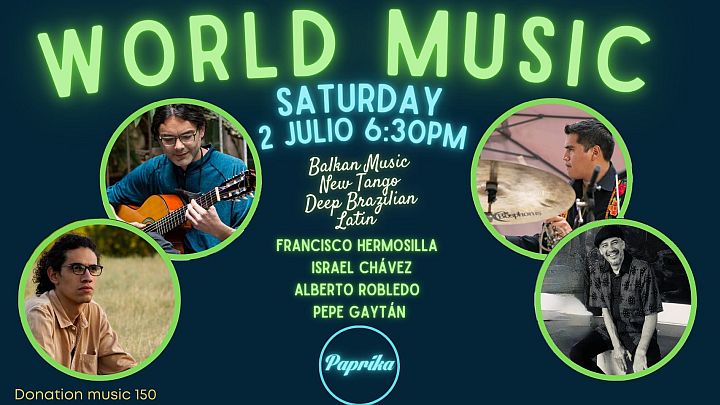 ***********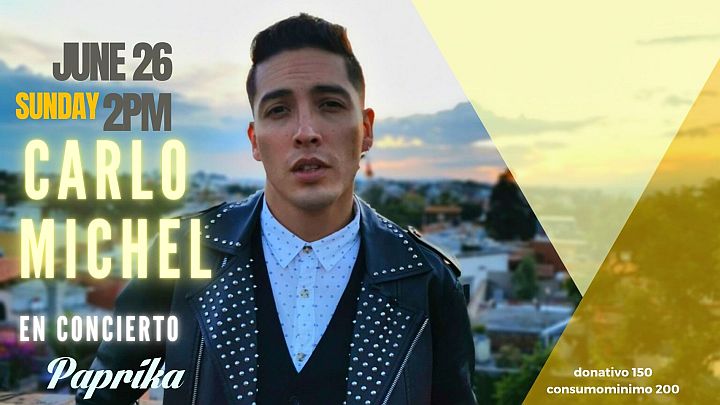 ***********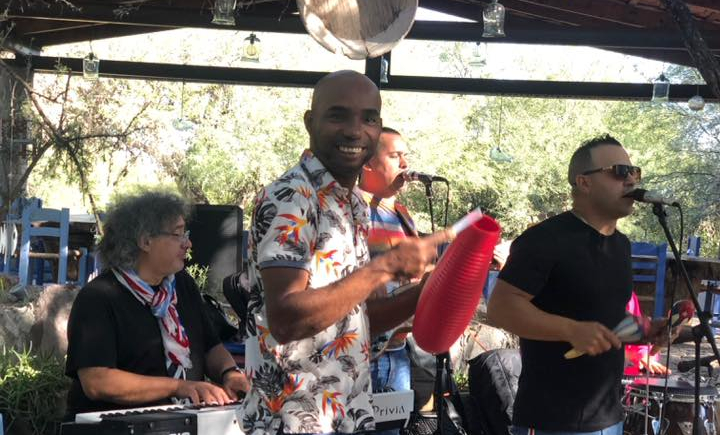 Friday - Xavier Gibler
Saturday (3pm?) - Gabriel Hernandez and band
Coyote Flaco, Carretera al santuario de Atotonilco km 2
Reservaciones al 415 1397653. Carretera al santuario de Atotonilco km 2.Pet Friendly
***********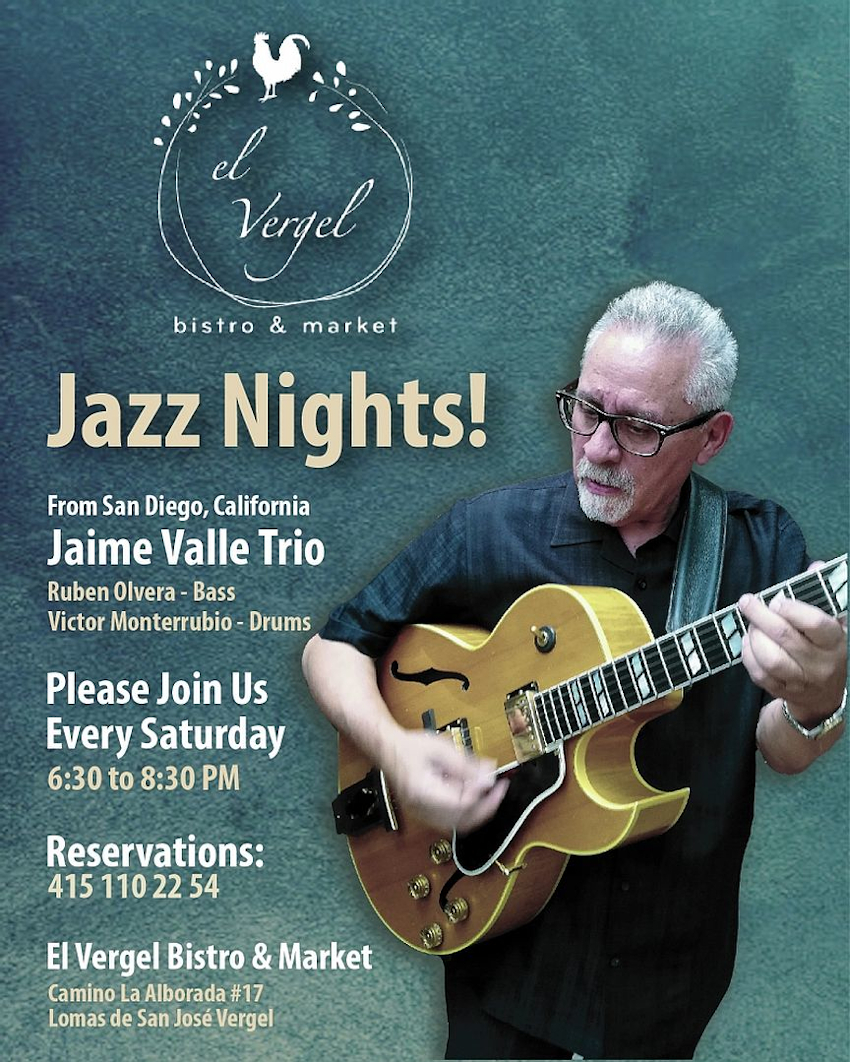 Jazz is back at El Vergel Bistro
Saturdays 6:30-8:30
Join us for Jazz, Ballads & Bossa nova.
Outdoor seating - Masks and social distancing obligatory
See you there!

Reservations @ 415 110 2254 & 415 110 2063

***********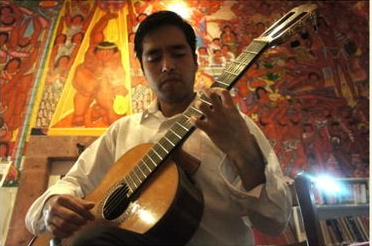 Concert: Classical Guitar La Biblioteca
Every Wednesday??
Sala Quetzal, La Biblioteca, Relox 50A
$200 pesos
Tickets available at the Theatre Box office
Miguel Angel Omaña, is a guitar player, studied at the National Conservatory of Music of Mexico. He won many beginner, intermediate and advanced level internal guitar contests, from the third place, up to the first one in various national festivals.
The capacity of the artist to transmit through music any kind of feeling which comprises from compassion, excitement, happiness, love, heartbreak, anger, madness up to frustration, are mental or emotional states of well and/or bad being that we can understand as a "feeling". On the other hand, a physical expertise to execute a clean and fast performance when playing a musical instrument, is what we can understand as a "virtuosity", in order to convey the technic to the highest level as possible in accordance to the interpreter capacity…

Miguel , has developed unique skills according to his personal talents, and therefore, he is very glad to offer an special recital.
***********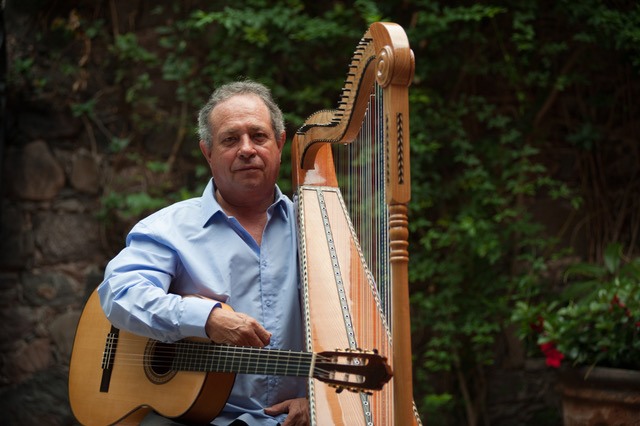 Harp and Flamenco Guitar
Sergio Basurto

Mondays and Thursdays, 5:30-6:30pm??
Sala Quetzal, La Biblioteca, Relox 50A
$200 Pesos

By Susana Guerra Vallejo
The Latin American Harp was carried by the Spanish Jesuits to the new world in their evangelizing missions and took root in some places, blending and adapting to the indigenous musical forms giving rise to the so-called Indian harp from Paraguay. The first harps were built by Indians and Creoles with tree Timbo. This tree after being cut you can easily remove the inner part being an inviting piece for all musicians, as a sounding board.
The Timbo, pacará or black ear is a beautiful tree that reaches its extraordinary development because of its height and large foliage. The Indian inhabitants had between the plant of timbó ghosts inhabiting affecting the ability of the performer to play an instrument as well as the intention of the musician. Ghosts have to do with characters from the past so for them to play the harp meant to give voice to more than one.
Sergio Basurto plays masterfully, setting the perfect communion between technical and heart, reconciling the voices of the past that emerging from timbó allow Basurto to achieve intense expressions of Latin American music.
Flamenco is a style of singing attributed to the Gypsies of southern Spain and Andalusia in particular. Flamenco has developed from a mixture of styles and musical forms from various cultures that have printed his picture in the region for several years, Islamic culture, Jewish, Indo-Pakistani, Byzantine, Roman, Greek, Celtic and African.
To Play Flamenco Duende (Spirit) is required, said García Lorca, and the goblin is the momentary inspiration, the blush of the living being created at the right time.
García Lorca said the Duende is not the angel or muse. Angel and Muse come from the outside. Angel gives light, muse of ways, however the Duende must be sought in the last rooms of the blood.
San Miguel Allende es una ciudad que hoy por hoy es un referente importante para poetas y músicos. Las diversas manifestaciones artísticas han logrado crear una ciudad plural, incluyente, interesante que nos permite sentir, oler, escuchar lo que se produce en este ríncon del bajío. En este contexto de una ciudad que provoca, el concierto de arpa y guitarra de Sergio Basurto es una experiencia estimulante y necesaria. Asistimos a un encuentro de música latinoamericana de Venezuela, Cuba, Paraguay España y México. El arpa es magia y así Basurto con esa sensibilidad que lo caracteriza nos acerca a la vasta cultura latinoamericana marcando las diferencias regionales que integran este continente.
Así la segunda mitad del concierto es flamenco, poesía y sentimiento puro. Basurto nos induce y nos emociona, estimula nuestro corazón que bien merece la pena.
***********

***