Saturday, September 24, 1-5pm
Refugio Sur 37, Colonia San Antonio (btwn Stirling Dickinson & Esperanza; across from La Frontera Restaurant)
free
Español abaajo
It was so much fun the first time, we're doing it again this week
Share our pride & joy ~ 5 years in the making.
Off the beaten path, Galería Refugio is dedicated to exhibiting artwork from emerging & under-represented local artists.
New and seasoned collectors will be pleased to discover truly unique, idiomatic work by introverted masters of their medium.
Live Music & Entertainment
Cash bar
Middle Eastern Food by Food Artist, Zsuzsa Szőke, & Wine Cash Bar
Be exemplar. Support a local artist.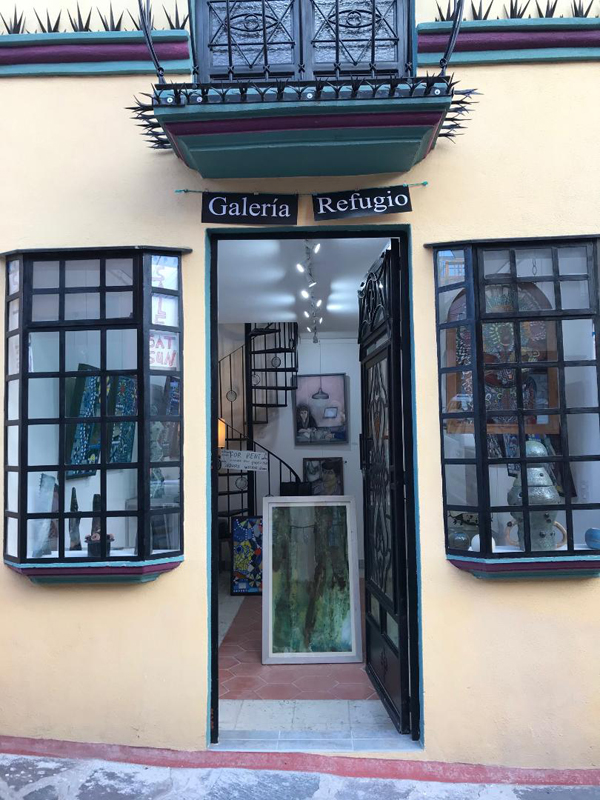 GALERíA REFUGIO - Fiesta #2
"¡Tan FABULOSO la 1ª vez, lo estamos haciendo de nuevo!" Arte, Música, Bebidas y Comida Divina.
- Sábado, 24 de septiembre de 2022 -
Calle Refugio Sur 37, Col. San Antonio (al otro lado de la calle del Restaurante La Frontera)
1:00-5:00 PM
Comparte nuestro orgullo y alegría ~ 5 años en la fabricación ... ¡Todos bienvenidos!
• "Fuera de los caminos trillados, Galería Refugio se dedica a exhibir obras de arte de artistas locales emergentes y subrepresentados". "Los coleccionistas nuevos y experimentados estarán encantados de descubrir el trabajo verdaderamente único e idiomático de maestros introvertidos de su medio".
• Música en vivo por "Raul Gonzalez Gonzalez & Friends"
• Reconfortante comida rústica húngara por La Maestra de Sabores, "Zsuzsa Szőke"
(Opciones vegetarianas y sin gluten)
• Sangría Afrutada
-------------------------------------------------------------------------------
NOTA DE: Muchas gracias a TODOS los que asistieron a la inauguración de "Galería Refugio" el sábado pasado. Su apoyo es oro.
- Todos ustedes que estuvieron allí para una tarde súper entretenida de diversiones multiculturales, ¡HICIMOS NUESTRO DÍA! Gracias de verdad.
Entonces..., ya sabes qué??! - Todos nos divertimos tanto que hemos decidido hacerlo de nuevo.
- VEN si te perdiste la 1ª Fiesta.
- O, ven DE NUEVO, por que esto es algo nuevo / emocionante que está sucediendo en "el barrio" que quieres ser parte del crecimiento!
ESPERAR:
• Grandes personas pasando el rato.
•Ambiente chidisimo.
•Colección ECLÉCTICA de Artistas.
•MÁS música en vivo impresionante por Raúl González González & Friends.
• Comida DIVINA hecha por la increíble Maestra de las Sabores, Zsuzsa Szöke.
•Sangría Cash Bar.
Sabado, 24/09/22, 1-5PM
"Galería Refugio" Fiesta #2
Calle Refugio Sur 37
Colonia San Antonio