Saturday, Sunday, May 21, 22, noon-5pm
Galeria Atotonilco, directions, 415-153-5365
free
You are invited to view one of the most comprehensive collections of folk art for sale in Mexico, with work from Chiapas to Chihuahua. Enjoy refreshiments and a leisurely afternoon to view the folk art and antiques.
What distinguishes Galeria Atotonilco is its unique blend of high quality folk art together with country antiques, vintage and historic photographs, and a fine collection of historic textiles. The gallery bears the distinctive imprint of its owner, Mayer Shacter, whose background as a celebrated ceramic artist and an antique dealer is evident everywhere.
The setting of the gallery, five miles north of town on eight lush acres in a building designed by award-winning architect Cathi House, also make the gallery a destination. The gallery and adjacent home have been featured in several books and magazines.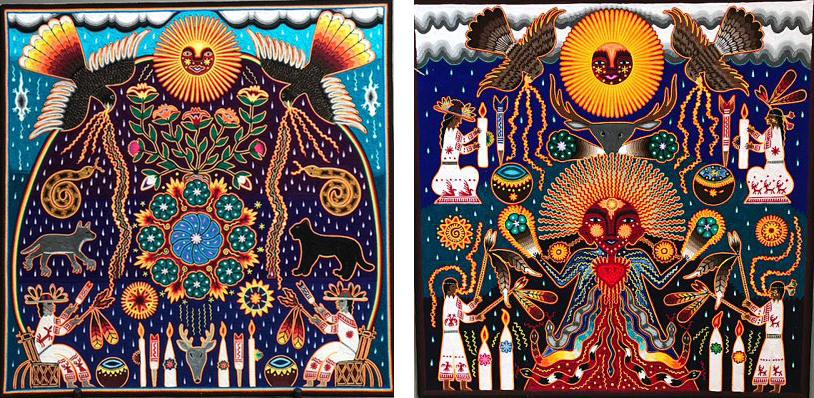 Huichol Yarn Paintings
One of the gallery's unusual collections that will be featured at the open house is more than a dozen dazzling Huichol yarn paintings.
More than most Mexican indigenous tribes, the Huichol people retain their pre-Hispanic religious ceremonies and way of life. They create sacred objects as offerings to the gods, but as they work to blend ancient traditions with modern life, they also create extraordinary works of art and jewelry to sell. Through their vibrant yarn paintings, they preserve valued religious stories and symbols.
"Huichol yarn paintings are not only dazzling for the eye," says Shacter. "They come from a place deep in the soul of the ancient Huichol people. Yarn paintings are inspired by dreams, peyote visions; or spiritual teachings, and they are powerful and compelling works of art. I love representing the works because I am helping to keep alive ancient wisdom, to support Huichol families, and to encourage artistic innovation within the tradition."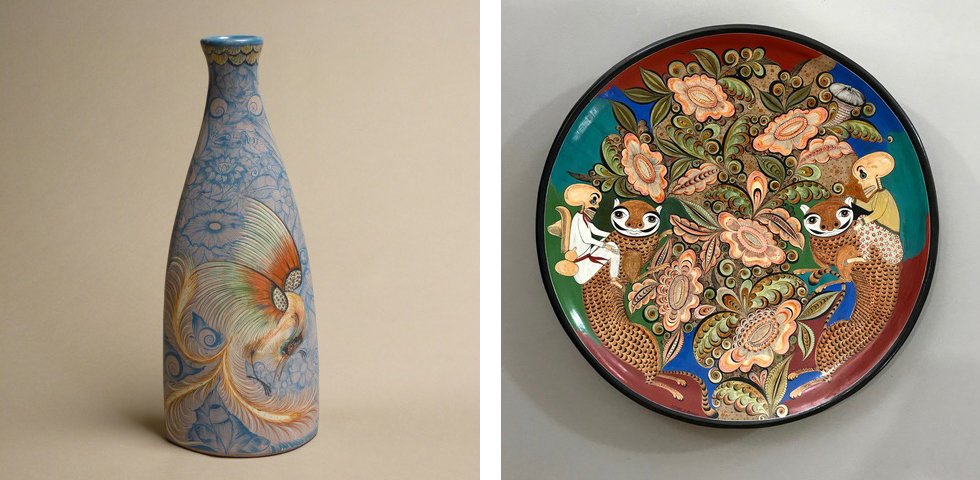 The Collections

In addition to a new alcove devoted to Huichol art, you will see ceramics by more than twenty different artists, large scale wood carvings from Oaxaca, ceremonial masks, old country tables and shelves with their original paint, vintage and historic photographs of Mexico, textiles from Chiapas and Guatamala, scenes of Mexican life in paper mache, and much more.
Directions to the Gallery
Directions. Join us in the beautiful countryside this weekend. We are five miles north of town, next door to Nirvana Restaurant. Every taxi knows where we are, or enter "Galeria Atotonilco" into your GPS