Tuesday, November 22, 6pm
Hacienda los Arcangeles (behind Plaza Real de Conde)
$1400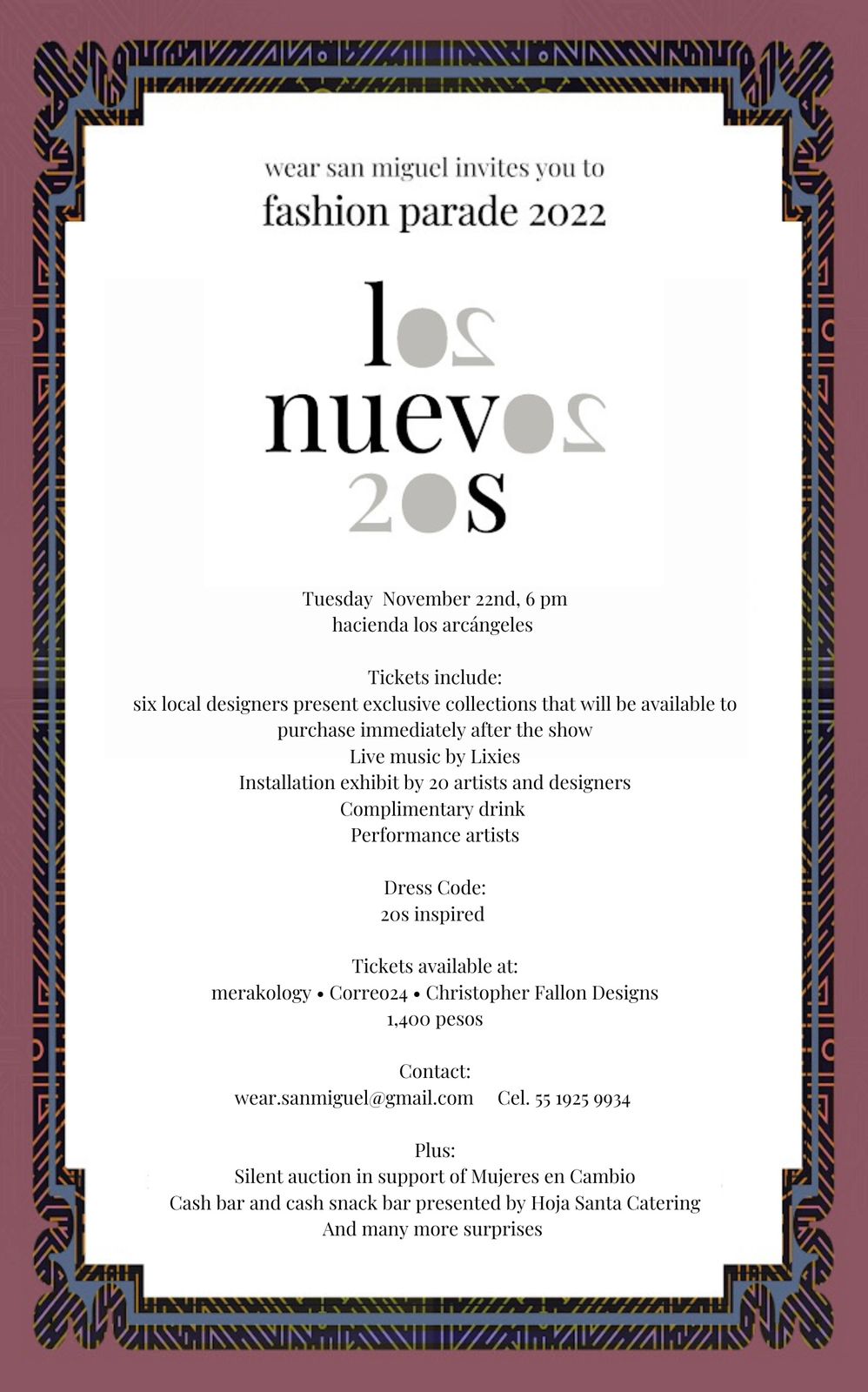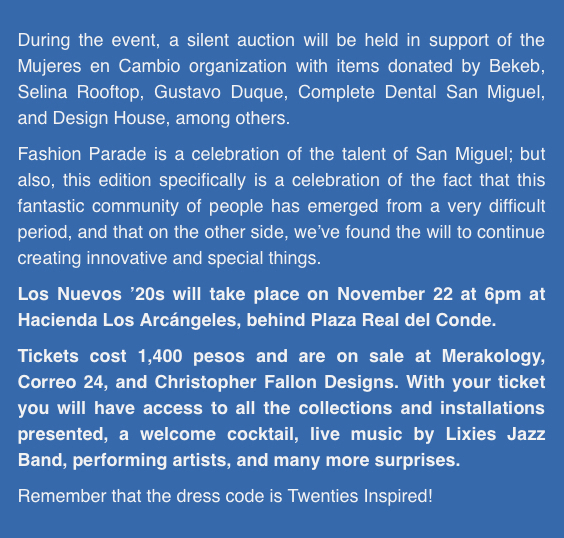 By Isabel Castrejón
The fashions from 1920 to 1929 were a result of the difficulties of World War I. During this decade, women's clothes became a powerful expression of the modernist approach to all forms of art. The men went to the battlefield, and women consequently entered the workforce. The dress restrictions of the time were no longer suitable for the vital and active new roles that women assumed in wartime as farm workers, drivers, and machine operators. In addition, more women had access to voting and became professionals. Dressing became relaxed and strictly simple. This helped meet the new necessities: The length of dresses became shorter, the corset became even more of a nuisance, and "male" clothing became a practical tool.
A key aspect of the modern woman's look was "pour le sport." Clothing developed for physical activity left its mark on fashion, while the sport itself helped achieve the "tomboy" silhouette. Women yearned for the image of "La Garçonne" from Victor Margueritte's 1922 novel of the same name. Hair was worn short, waists dropped to the hips, and chests were flattened.
It's interesting to study global events through the repercussions they have on fashion, since clothes are something we use every day. Considering the years that we've all just lived through with the pandemic, what would be the proposal of a current designer in these new '20s? What are the new needs and desires of today's humans? Those were the first questions we asked ourselves when we started planning this edition of Fashion Parade.