Wednesday, March 22, 5pm
Galería Pergola, Instituto Allende
free
Español abajo
Uncovering the Veil
Armando de la Riva

He was born in Chihuahua, 1967. A born artist who, from childhood, discovered his passion for painting. De la Riva is a self-taught painter, he developed his technique and style by studying the paintings of the great masters, he has been strongly influenced by Renaissance and Baroque painting.

De la Riva is a representative of pictorc Magical Realism, a style in which realistic elements and figures are mixed with imaginary, symbolic worlds that arise from the creativity and spirit of the artist, through his paintings he expresses the beauty of spirituality, his vision of the world, of love and abundance.

In his career he has exhibited in Mexico, Spain and the United States.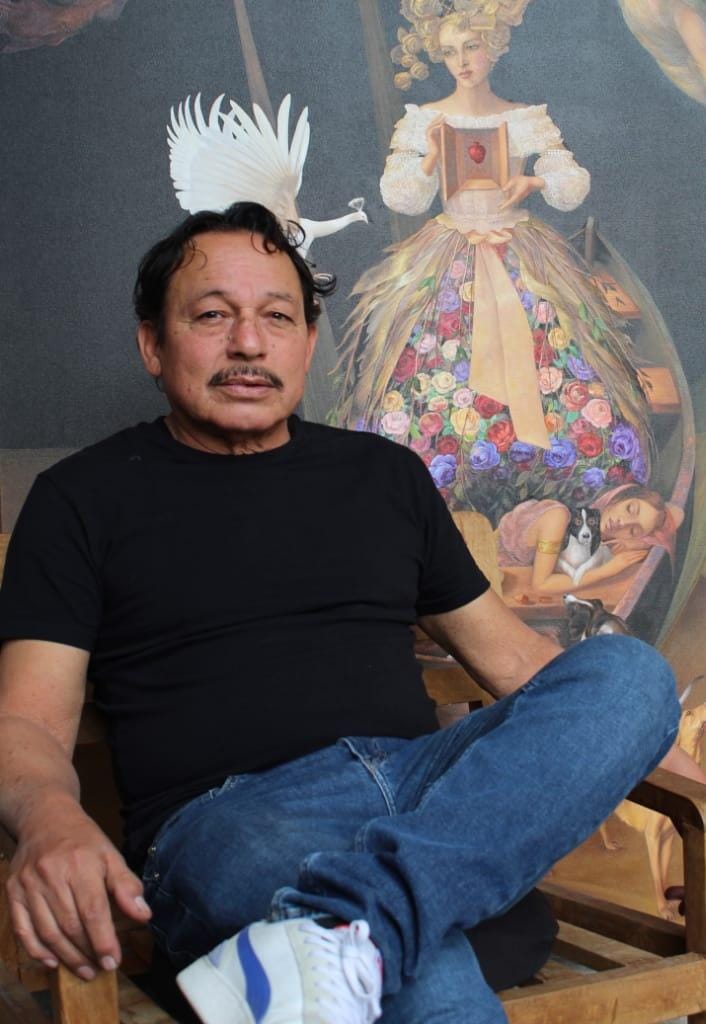 Armando de la Riva

Nació en Chihuahua, 1967. Artista nato, quien, desde la niñez descubrió su pasión por la pintura. De la Riva es un pintor autodidacta, desarrolló su técnica y estilo por medio de estudiar las obras de los grandes maestros, ha sido fuertemente influenciado por la pintura Renacentista y del Barroco.

De la Riva es representante del Realismo Mágico pictórico, estilo en el cual se mezclan elementos y figuras realistas con mundos imaginarios, simbólicos que surgen de la creatividad y espíritu del artista, a través de sus pinturas expresa la belleza de la espiritualidad, su visión del mundo, del amor y la abundancia.

En su trayectoria cuenta con exposiciones en México, España y Estados Unidos.
******
***
Please contribute to Lokkal,
SMA's non-profit community publication: