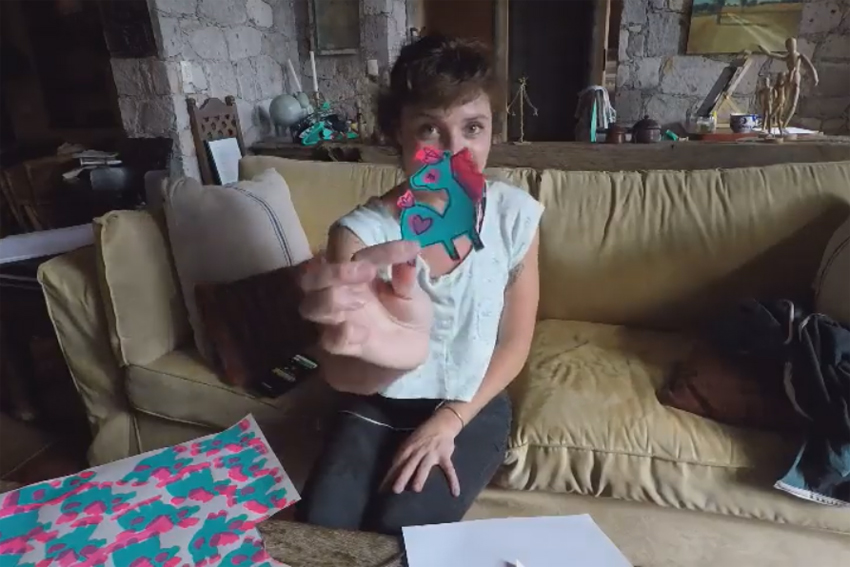 by Jessica Antonelli, Art Editor, San Miguel Sunday
Take a stroll through a back alley of San Miguel de Allende with us to visit Sofie Engström von Alten, a traveling illustrator who nows calls SMA home.
Sofie has been on the road since 2010, where a trip across the pond to live in Europe evolved into artist residencies traveling east through Morocco, Turkey, and India. Sofie is known for illustrating a travel zine everywhere she travels and has created a beautiful San Miguel de Allende coloring book.
Sofie's creative take on life is reflected in the way she expresses herself, down to the business cards she hands out.
In this short lil' video, Sofie welcomes us into her creative space to show us how she makes her custom unicorn business cards.
Read an article about Sofie's just published book:
"Dino Does Yoga" Does Good, Sofie's Publishing Odyssey
Check out more from Sofie's websites:
www.patreon.com/hyperkitsch/
and
www.hyperkitsch.com