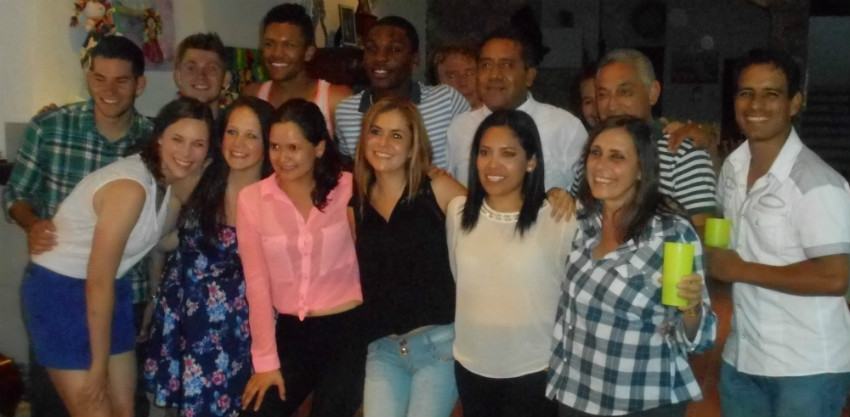 by Joseph Toone
Forget for a moment about Trump's pesky wall idea and learn how the US military-industrial complex sends students to San Miguel each year to immerse them in local history and culture. This is a story you surely won't see on the news.
Each June the cadets studying Spanish at the US Air Force Academy in Boulder, Colorado arrive with their teacher to immerse themselves in Mexico, their neighbor's Spanish speaking culture.
Each new group of students begins their stay with one of my History and Culture Walking Tours so they will be oriented with knowledge of what is going on around them while in San Miguel. Next they meet their host families, who provide lodging, meals and fun. At school each day they immerse in two hours of Spanish grammar and another two hours of conversation.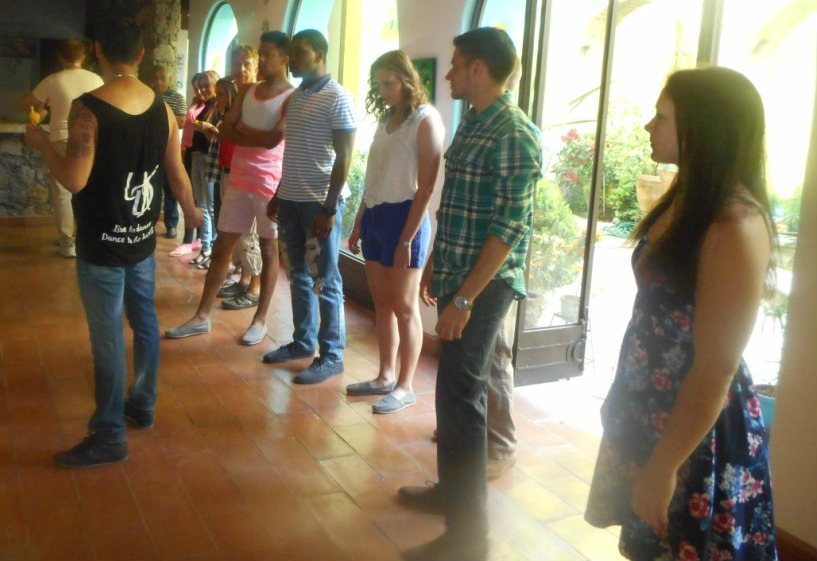 But classes don't stop at Spanish. Cadets take classes in salsa dancing, singing Mexican folk songs, learning to paint Mexican styled art, plus cooking classes where they make mole and tres leche cakes.
In addition, there are weekend field trips to Guanajuato for more on the history of Independence, and to Queretaro to visit the airplane making factories there.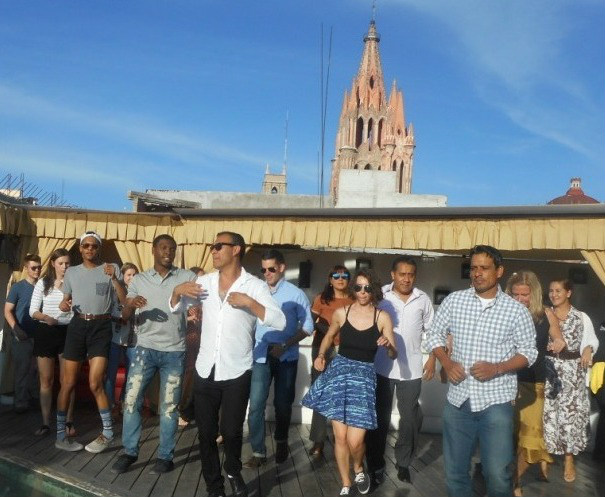 Their two week visit culminates at a party (at my house) for the host families. The cadets spend the day cooking comida. During the fiesta they will sing songs and dance the choreographies they've learned just for this event. Their paintings will be displayed with personal explanations of the art.
Then every cadet gives a presentation of something that struck a chord with them during their immersion experience. It might be on music, art, food, language, customs or anything else. I'm always pleased when one picks a topic from my tour. I am amazed they remembered any of it two weeks later.
Then each host family receives taffy and t-shirts from the Academy.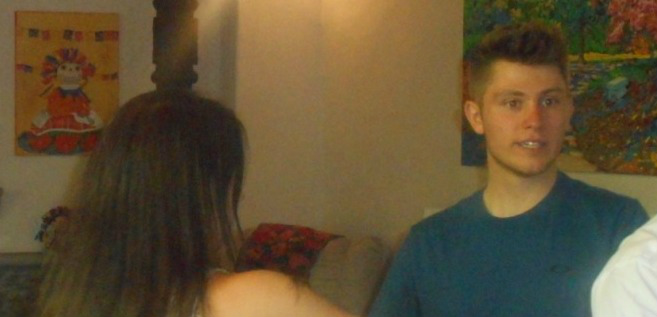 When my daughter was younger I'd hound her to come visit this time of year and do some husband shopping. Here our home was filled with young, well-mannered men that all had jobs waiting for them, jobs that included healthcare! This year I realized she missed her window; now, being a spinster a quarter of century old, she's too long in the tooth for these lads. I heave a heavy parental sigh. Opportunity is never a lengthy visitor.
I'm always happy and excited to meet the cadets and their teacher, who makes the effort to have young soldiers learn so much about Mexico. They may never make it to Mexico again for the rest of their lives, but the young pilots certainly leave with a suitcase full of good memories and cultural sensitivity; not the least of which being the knowledge of the the fountain on Recreo that is dedicated to the Mexican Air Force pilots that lost their lives fighting in the Pacific theater during World War Two.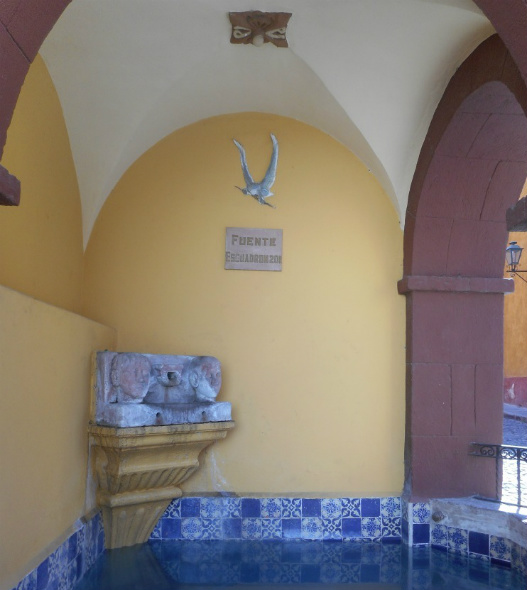 **************
Joseph Toone is Amazon's bestselling author of the San Miguel de Allende Secrets series of books and TripAdvisor's best rated historical walking tour guide. For more information contact toone.joseph@yahoo.com or visit History and Culture Walking Tours or JosephTooneTours.com, also on FaceBook.